Biden cancels oil and gas leases Trump issued in Alaskan Arctic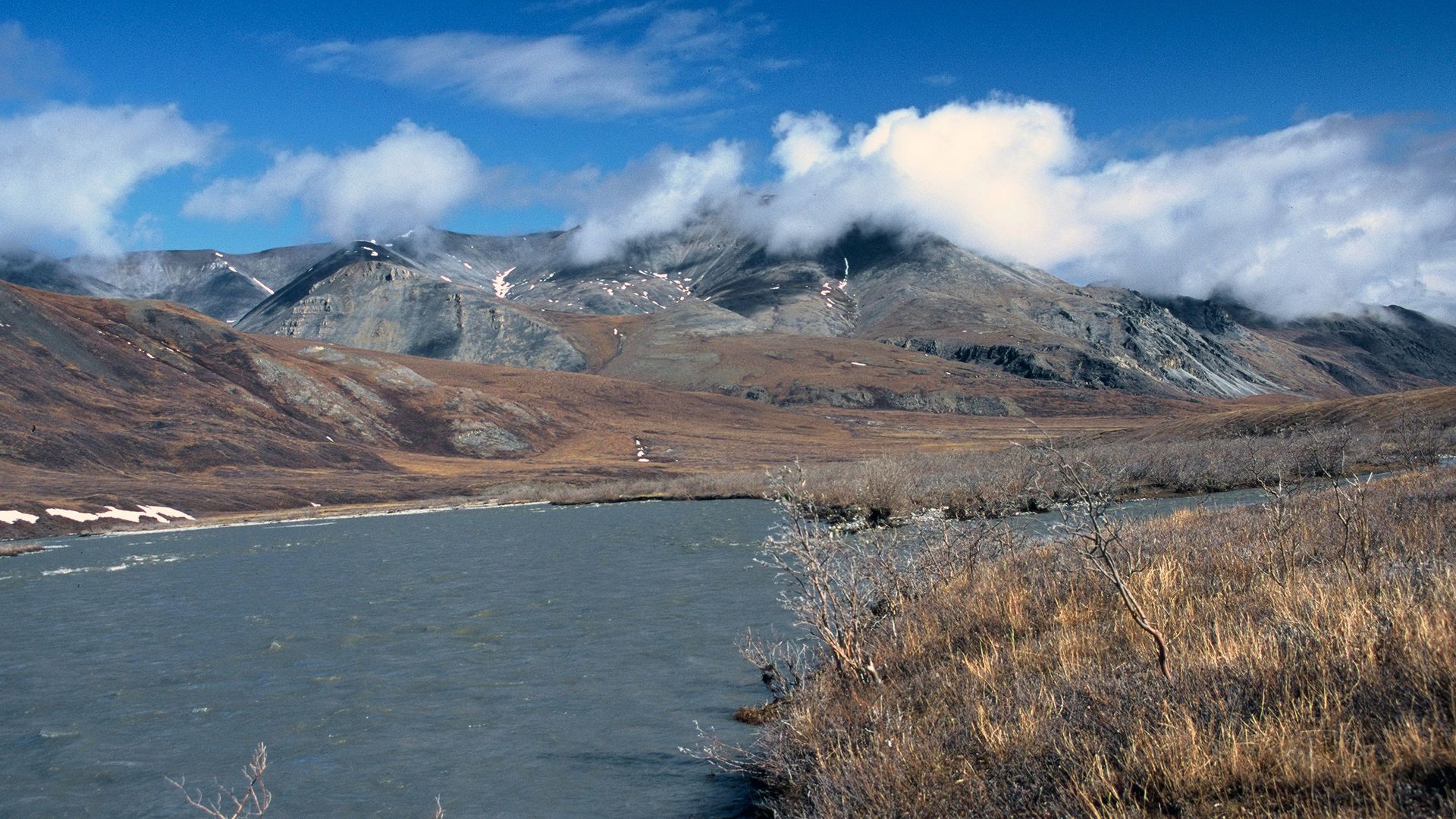 The Biden administration announced Wednesday that it will reverse Trump-era decisions on oil drilling in Alaska in a move intended to protect millions of acres of public land and waters.
Driving the news: The Department of the Interior canceled all existing oil and gas leases in Alaska's Arctic National Wildlife Refuge and proposed new regulations for the National Petroleum Reserve in Alaska (NPR-A), a vast area of northern Alaska that is oil rich but ecologically vulnerable.
State of play: More than 13 million acres in the Western Arctic will be protected through the move, President President Biden said.
The protections "will help preserve our Arctic lands and wildlife, while honoring the culture, history, and enduring wisdom of Alaska Natives who have lived on these lands since time immemorial," he said in a statement.
No new leases will be allowed in 10.6 million acres of the NPR-A, which is 23 million acres total and controlled by the Bureau of Land Management.
Between the lines: The refuge lease sales had not generated much interest from the oil industry.
After Trump announced the drilling agreements, Biden promised during the 2020 campaign that he would look to prevent drilling in the wildlife refuge if elected.
But Biden came under fire earlier this year when he approved another controversial drilling project in Alaska, the Willow oil project, which is expected to produce about 576 million barrels of oil over 30 years.
Opponents of the project argued in a lawsuit that it poses harm to Arctic communities, wildlife and climate through toxic emissions and greenhouse gas pollution.
Worth noting: Alaska is heavily dependent on oil revenues and produces the fourth-most oil of any U.S. state, but production has been in long-term decline.
Go deeper: Biden administration approves Willow oil project in Alaska
Go deeper