Nursing home staffing rule falls short of industry's worst fears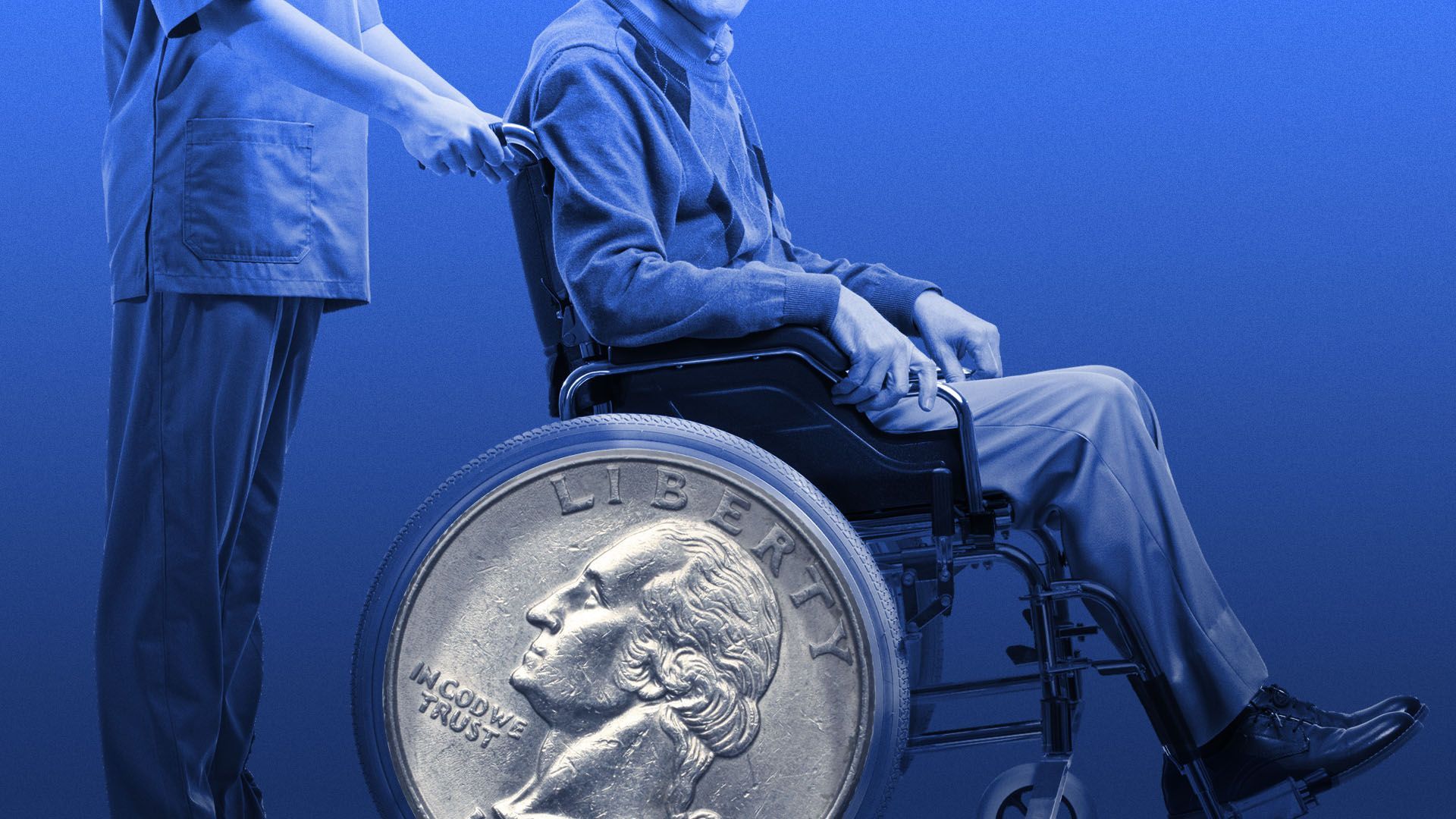 The Biden administration's new proposed nursing home staffing minimums may be friendlier to industry than providers' loud protests suggest.
The big picture: The first-ever national staffing standard for nursing homes, issued just before Labor Day weekend, came in on the lower end of what federal officials previously analyzed, and it stops short of what patient advocates pushed for.
Catch up quick: Under the policy, nursing homes would need to provide patients with at least three dedicated hours of care each day.
They'd have to have a registered nurse on site 24/7 and make sure each patient gets at least 33 minutes with a nurse and two hours and 27 minutes with a nursing aide each day.
The American Health Care Association, a nursing home lobbying group, called the policy "unfathomable" and costly.
The proposed rule from the Centers for Medicare and Medicaid Services does not include funding to help nursing homes meet the new standard, which will cost the industry an estimated $40.6 billion over 10 years.
Yes, but: The rule "is a better-than-expected outcome" for the nursing home industry, and "will be most impactful for low-performing and/or severely understaffed" facilities, a memo from consultancy firm Capstone said.
CMS estimates around three-quarters of nursing homes would need to beef up their staffing levels to meet the new requirements.
But Capstone's analysis predicts many of those nursing homes likely now operate just below the proposed requirements.
Nursing homes would have between three and five years to come into compliance.
Between the lines: Federal officials previously weighed somewhat tougher requirements. A study commissioned by CMS last year analyzed staffing requirements ranging from 3.3 to 3.88 daily care hours per resident, and a 2001 CMS report recommended between 4.1 and 4.85 hours.
However, you can't perfectly compare the new Biden proposal to what the federal government previously considered.
Those past reports included minimum staffing hours for licensed practice nurses (LPNs), who provide more basic care to patients.
CMS in its new proposal decided not to include minimum staffing requirements for LPNs, writing that they have less of an effect on care quality than registered nurses and nursing assistants do.
What they're saying: "For a lot of nursing homes, the standards don't strike me as unreachable," said David Grabowski, a health policy professor at Harvard University.
"This is a pretty middle-of-the-road requirement. I think it'll guard against those truly bad nursing homes that are staffing at really low levels," he said. "I would hope over time that [CMS] could strengthen this."
Some patient advocates also called proposal too favorable to industry. "We are continuing to allow nursing homes to warehouse people and to rip the public off" with this policy, Richard Mollot, who leads the Long Term Care Community Coalition, told the Associated Press.
Many advocates hoped to see CMS require at least 4.1 staffing hours per patient per day.
The bottom line: Even if the Biden proposal isn't as tough as some expected, it's fair that providers are worried about their ability to find and afford enough staff to meet the requirement, said Jasmine Travers, an assistant professor at NYU's Rory Meyers College of Nursing.
The Biden administration on Friday also announced $75 million to help increase the nursing home workforce amid major shortages, but Travers said more must be done to attract workers to the industry.
"It sounds like [nursing homes are] crying out because they're being mandated to staff a certain number of hours per day, but I see it as them more crying out for supports," Travers said.
Go deeper