GE-Ipsos poll: Employees want more authentic internal communication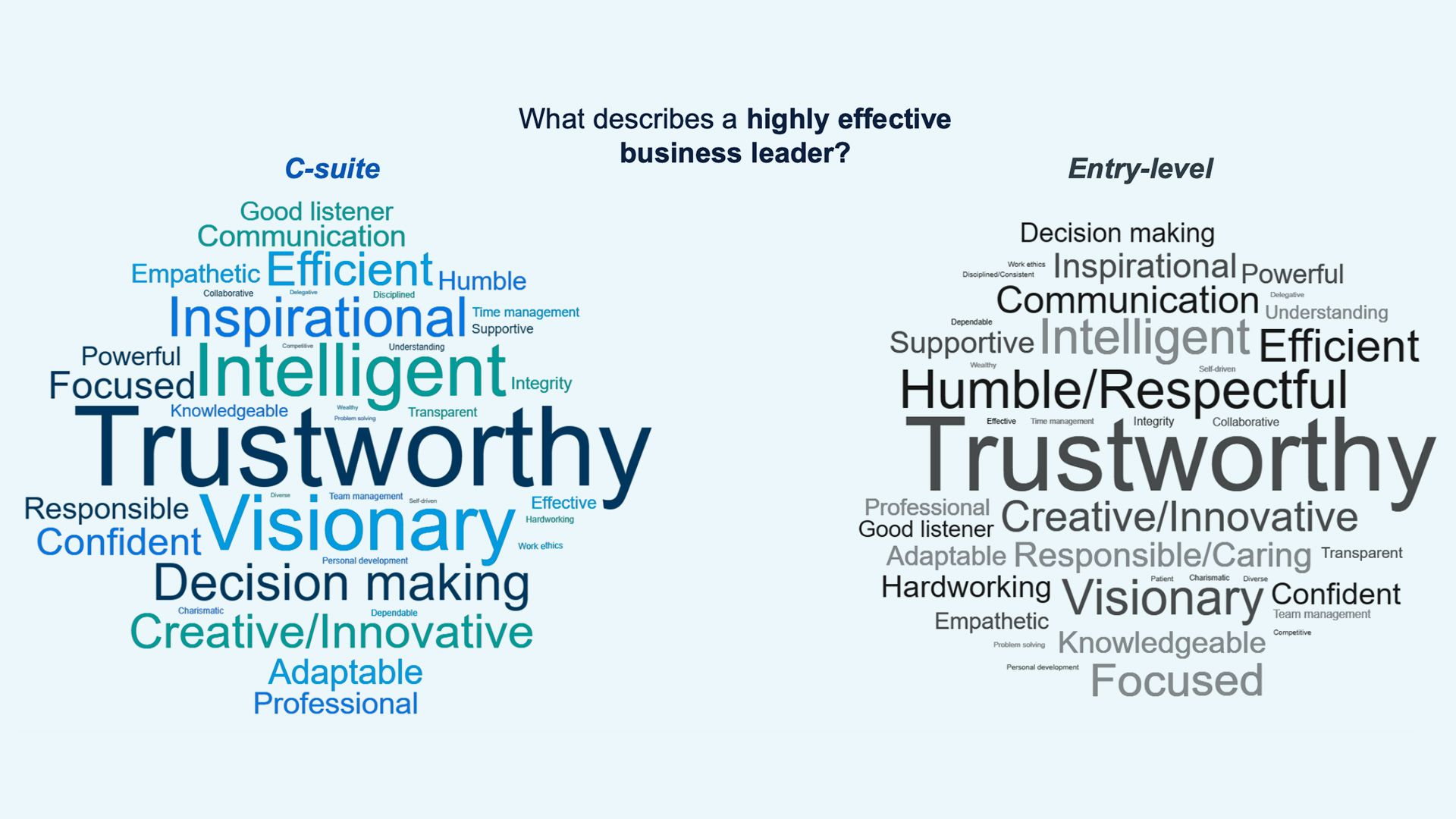 In a new GE and Ipsos poll, 40% of entry-level employees say they don't see their CEOs "walk the walk" — and the workers want more authentic internal communication.
Why it matters: Asked whether executives effectively communicate the company's values, 85% of top leaders said yes — but only 62% of junior employees agreed.
What's happening: GE and Ipsos surveyed 253 C-suite execs and 411 entry-level employees across the U.S. for the report, "From Ground Floor to Corner Office: Exploring the Leadership Mindset."
"[O]pen & respectful internal comms are critical to supporting staff along their leadership journey," the study finds.
Zoom in: Describing an effective leader (word cloud above), both bosses and workers pointed to trustworthiness, intelligence and innovation.
Employees added humility and respect.
Execs added vision and decision-making.
Go deeper: Why leaders are bad communicators
Go deeper