Federal court strikes down Alabama GOP congressional map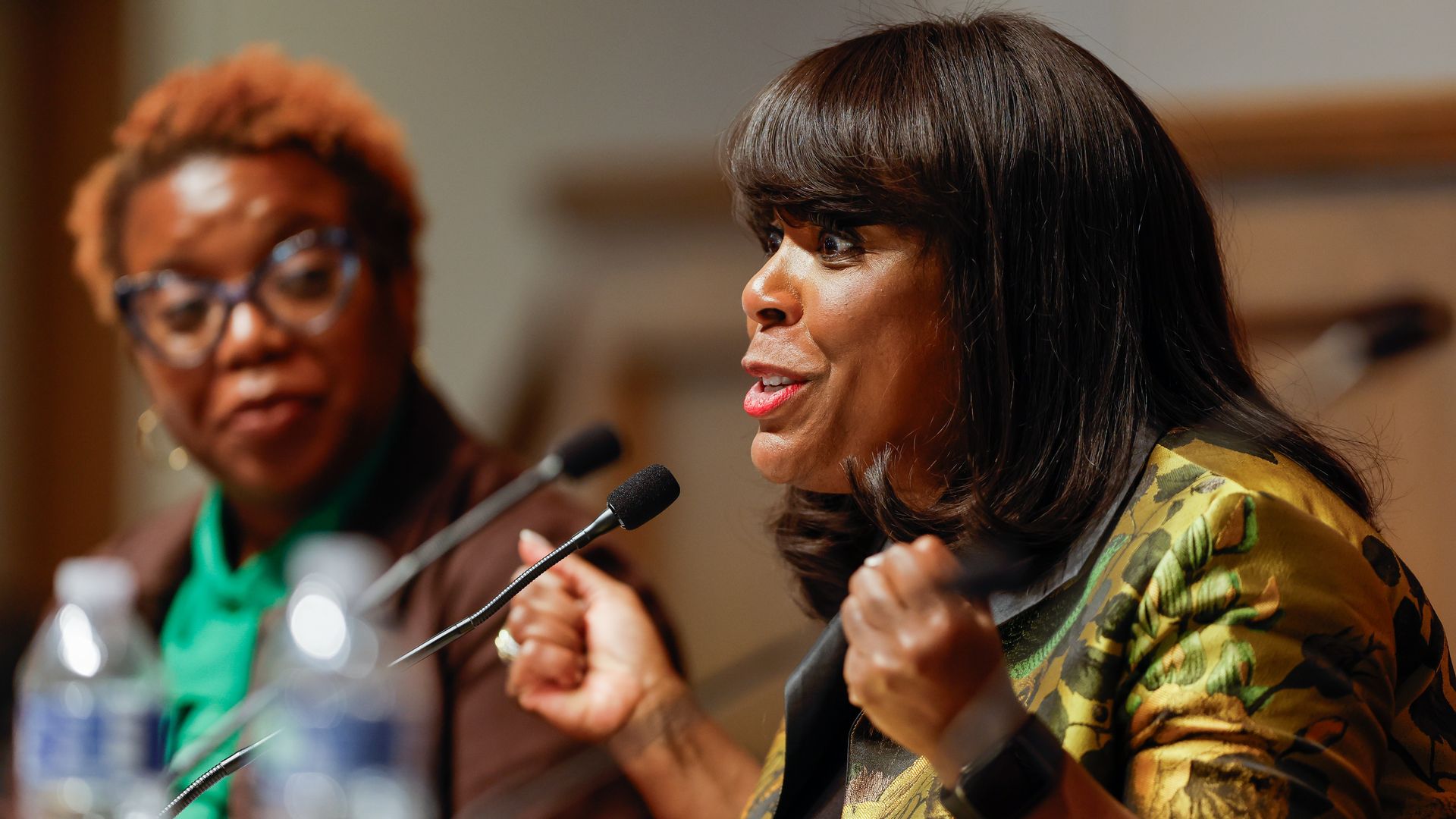 A federal court struck down Alabama Republicans' latest congressional map on Tuesday for failing to comply with a Supreme Court order to increase the voting power of the state's Black residents.
Driving the news: The three-judge panel decided that the Alabama legislature failed to comply with the Voting Rights Act, which requires providing minority voters with "an equal opportunity to participate in the political process."
"The law requires the creation of an additional district that affords Black Alabamians, like everyone else, a fair and reasonable opportunity to elect candidates of their choice. The 2023 Plan plainly fails to do so," the judges said in an opinion.
What happened: Alabama's Republican-led legislature recently redrew the state's congressional map after the Supreme Court ruled in June that Black residents were illegally underrepresented in Congress.
But the state's GOP lawmakers were criticized after submitting a map in July that was not remarkably different from the existing Congressional map.
The latest map recommended by a legislative panel — picked from more than 80 proposed maps — maintained just one majority-Black district.
It included six other districts where the Black population ranges from 7.2% to 42.5%.
What they're saying: Black lawmakers and voting rights activists widely blasted the new map and state lawmakers' refusal to adhere to the Supreme Court ruling and called for federal courts to appoint a special master to remedy the situation.
"Today's decision is yet another victory for Black voters and for the promise of fair representation," said Rep. Terri Sewell (D-Ala.), Alabama's only Black lawmaker. "The Voting Rights Act of 1965 is indeed alive and enforceable."
The judges' decision was well received by those who critiqued the legislature initial response to the map, including former Attorney General Eric Holder.
"The court rightly stepped up and applied the law in order to protect the rights of American citizens in the face of the state's blatant attempt to diminish those rights in defiance of both this court and the Supreme Court of the United States," he said.
Go deeper