New Alabama congressional map plan already under fire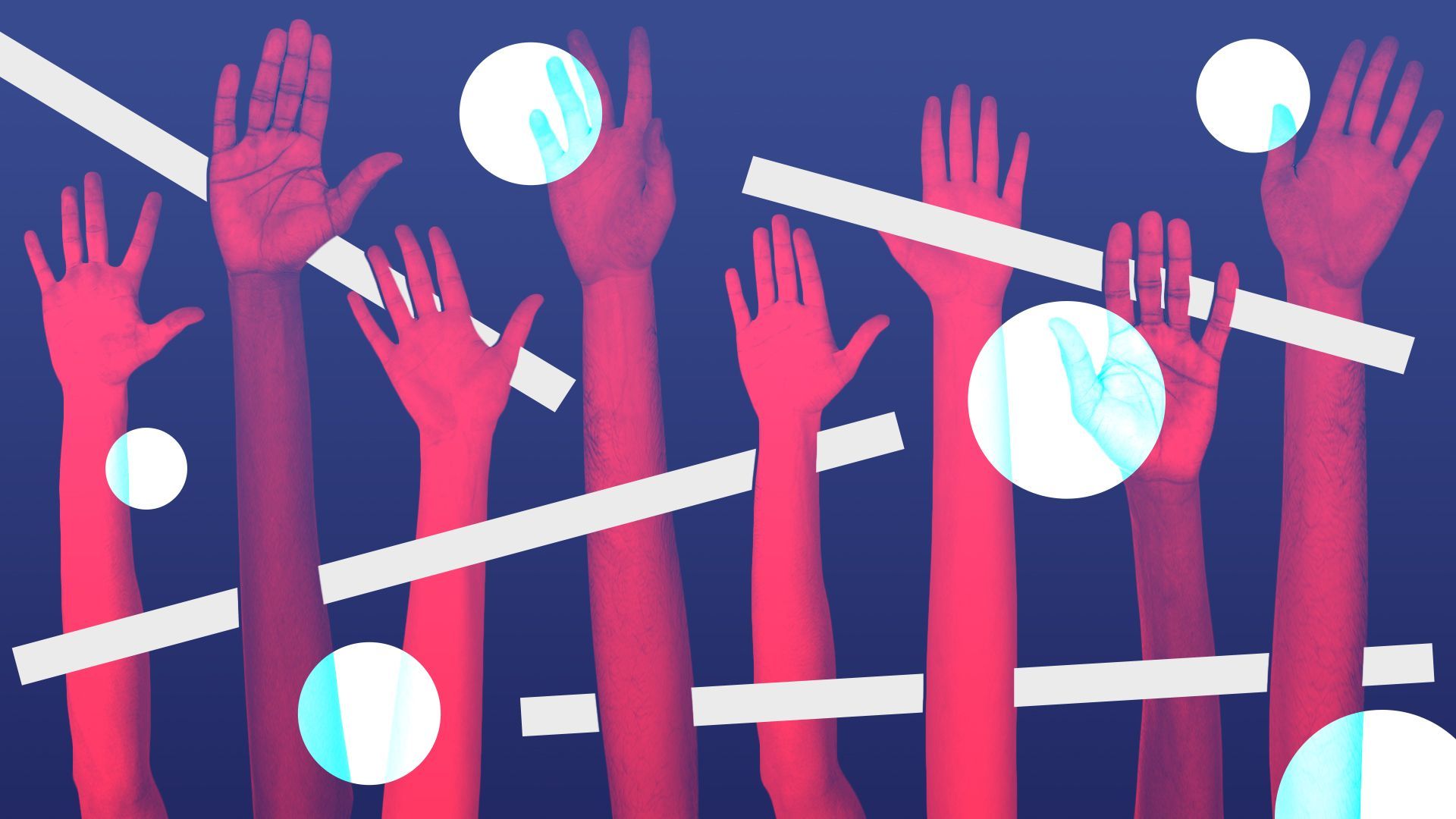 Under pressure to draw a new congressional map that meets a Supreme Court order to expand the voting power of Black residents, Alabama's GOP-led legislature is focusing on a plan that advocates say falls short.
Why it matters: The debate over Alabama's map is the first of several conflicts in Southern states following the court's decision last month that found Black voters were illegally underrepresented by Alabama's existing map.
The stakes in the Alabama case — and a similar one in Louisiana — are particularly significant at a time when Democrats need to flip just five U.S. House seats in the 2024 elections to take control of the chamber from Republicans.
Zoom in: Alabama, which has seven congressional districts, was targeted by activists because although 27% of its population is Black, nearly a third of the state's Black residents are crammed into a single district.
That district is represented by the state's only Democrat in Congress, Rep. Terri Sewell, who is Black. Alabama's other six House districts are represented by White Republicans.
Driving the news: The court's ruling last month — a surprise decision by a conservative-led court that had been chipping away at Voting Rights Act protections — put pressure on Alabama lawmakers to create a second majority-Black district.
But the new map recommended by a legislative panel — picked from more than 80 proposed maps — maintains just one majority-Black district.
It includes six other districts where the Black population ranges from 7.2% to 42.5%.
Democratic lawmakers and activists blasted the plan — and the secrecy with which Republicans cooked it up.
"This plan was not discussed in either public hearing and it has not been vetted. Also, it is not available on the legislature's website yet," state Rep. Christopher England (D-Tuscaloosa) tweeted.
Alabama's Legislature opened a special session Monday afternoon to begin what Gov. Kay Ivey (R) called the "urgent" task of adopting a new map by the end of the week.
A three-judge federal district court gave the Legislature until Friday to adopt an acceptable new map — or else have a court-appointed panel do so.
Ivey said state lawmakers should be trusted to make sure Alabamians are "fairly and accurately represented in Washington."
"Our Legislature knows our state, our people and our districts better than the federal courts or activist groups do," she said in a statement.
The other side: One of the maps, submitted by voting rights activists who were plaintiffs in the Supreme Court case, aims to keep Alabama's "Black Belt" — a region that stretches across the state's southern half and is about 52% Black — as intact as possible.
The current map splits the Black Belt into four congressional districts, diluting the voting power of Black residents across the region.
The activists' map, which is not being considered by the full Legislature now, would divide the Black Belt into two districts and leave 80% of the existing map in place.
"We need to build a state that actually looks into our future in this country, embraces our promise as a multicultural community and provides a path forward," Evan Milligan, a plaintiff in the case, said at a committee hearing.
What's next: The Supreme Court has also cleared the way for Louisiana's Legislature to add a second predominantly Black district to that state's congressional map.
Cases challenging Texas' map and aimed at giving the state's growing minority population more representation in Congress are working their way through the courts.
In New York, an appeals court ruled last week that the state's congressional map should be redrawn after Democrats successfully argued that the existing districts were drawn by a court-appointed expert with far-right politics.
Go deeper