For some, flexible work is almost as important as pay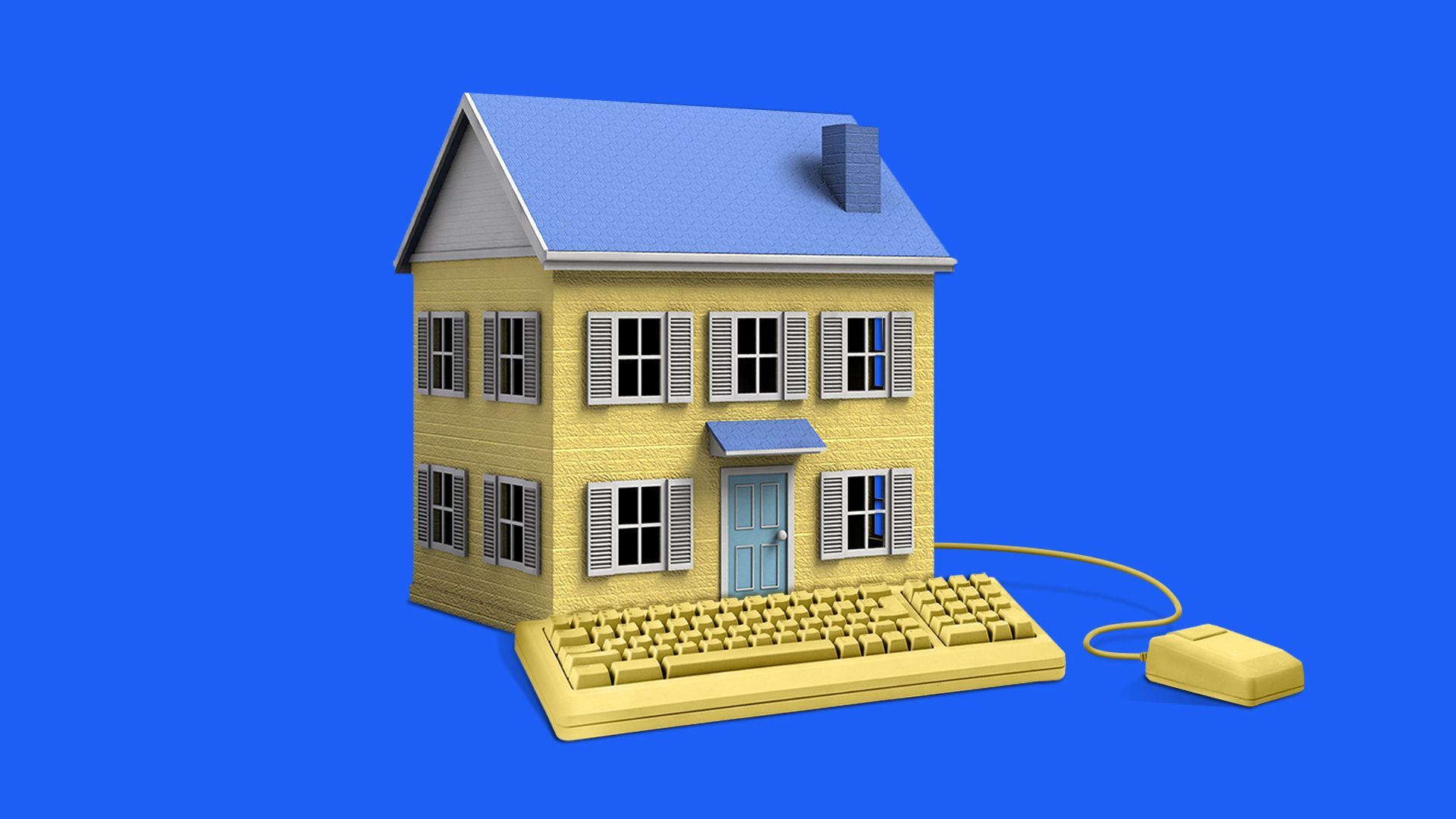 For Americans sitting out of the labor market, flexible work arrangements were ranked the most important consideration in deciding whether to take a job, according to a survey from the Bipartisan Policy Center out Friday morning.
Why it matters: The survey helps explain why more women are in the labor force these days. Remote work has been key to raising women's labor force participation.
It also sheds light on how the U.S. could get more folks off the sidelines and into the workforce — as the country contends with a tight labor market and the prospect of long-term worker shortages.
Methodology: The survey of 2,165 non-working U.S. adults, age 20-54, was conducted in July. Full-time students, age 20-24, were excluded. About a quarter of respondents were looking for work, and the rest were not.
By the numbers: Personal health and family caregiving, primarily for children, are the main reasons that 72% of non-working-age adults aren't looking for a job.
Two-thirds of the people not looking for work were women, and 43% of those women cited reasons related to children, compared to 16% of men.
Zoom in: After flexible work the next most-cited benefits to entice workers off the sidelines were pay, followed by family and medical leave.
"That to me stood out," said Ben Gitis, associate director of economic policy and the Bipartisan Policy Center. Folks are essentially saying flexibility and paid leave are just as important as pay, he added.
For the record: Gitis said his group has been working on and off the Hill to push for a bipartisan paid family leave policy, which they believe would help get more workers off the sidelines.
Go deeper