A late summer COVID wave is here, but it's trickier than ever to track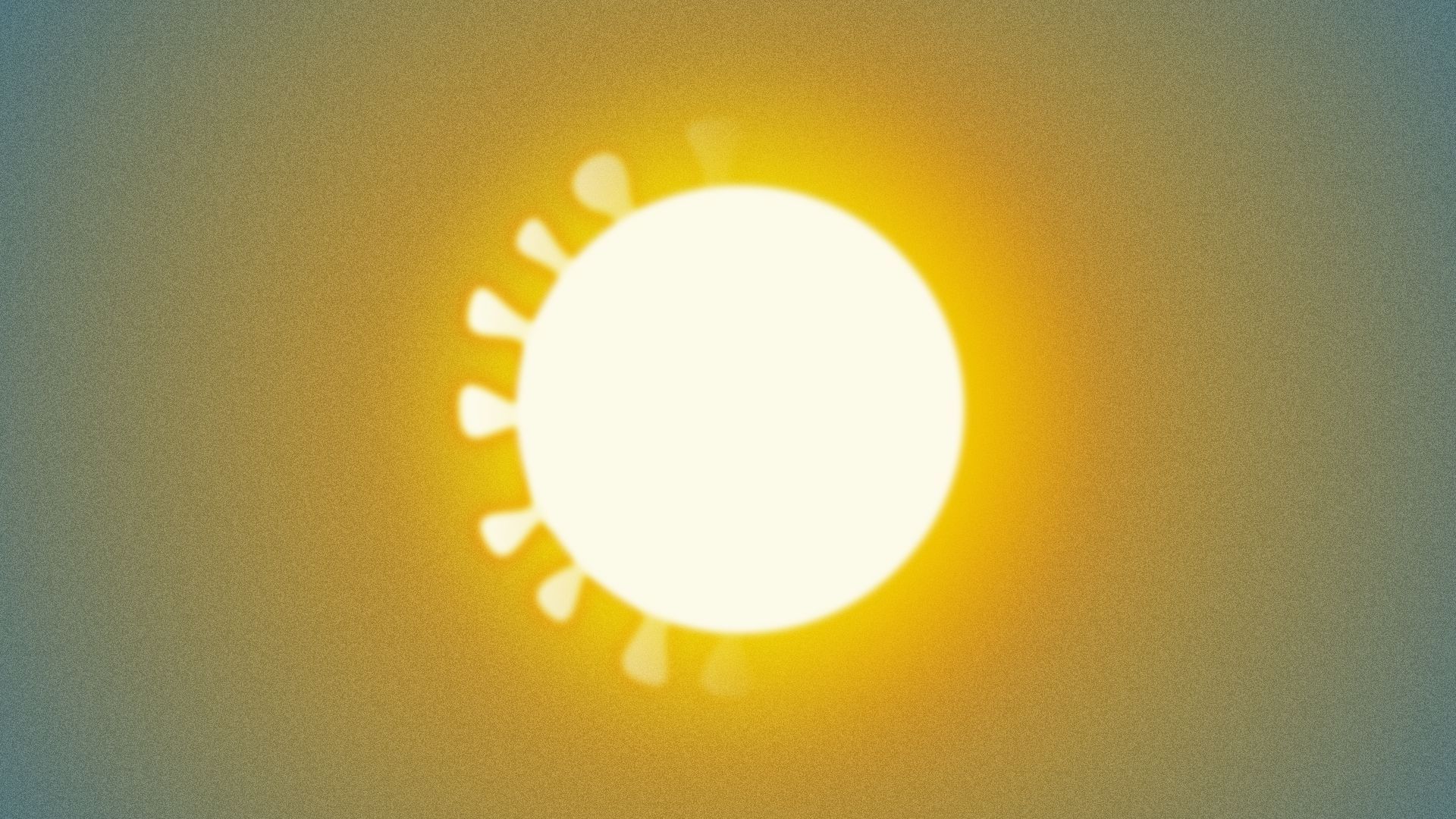 The anticipated late summer COVID wave is here – but it's tougher than ever to measure.
The big picture: With the end of federal COVID case tracking and the prevalence of rapid at-home testing, virus-related hospitalization rates and wastewater analyses are the best bet for monitoring spread.
Driving the news: If people in your life are testing positive, you're probably not alone.
Hospitalizations have increased 31% in the last two weeks, federal data shows.
Meanwhile, wastewater surveillance indicates an uptick in infections particularly in the West and Northeast.
Yes, but: Hospitalizations remain far below their pandemic-era peak, in both percentage change and raw terms.
The CDC reports 15,067 overall hospital admissions in the week between Aug. 13-19, compared to more than 150,000 in one week in January 2022.
Still, that's up from the weeks prior, when there was 10,320 hospital admissions from July 30-Aug. 5.
Of note: Hospitalizations aren't a perfect metric or an early-warning tool, but rather a reflection of what's already happened.
Because older people are more vulnerable to severe COVID, for example, hospitalization rates are likely to be higher in states or communities with older populations, Axios' Alex Fitzpatrick and Kavya Beheraj report.
Hospitalization rates are also a lagging indicator, as it takes time for infected people to become sick, and then to become sick enough to require hospitalization.
What to know about the latest variant
The BA.2.86 variant has been identified in several countries, including at least four states in the U.S., the CDC announced this week.
But the current increases in cases and hospitalizations in the U.S. are likely being driven by infections with XBB lineage viruses, not the new variant.
There is currently no evidence that this variant is causing more severe illness, per the CDC.
Why is wasterwater used to track COVID?
Wastewater can reveal broad trends across wide areas, particularly after the CDC ended case tracking.
The wasterwater analyses are also more useful than ever for detecting COVID since there is less individual testing than before and less reported testing from mass nose-swabbing campaigns.
Don't we all have immunity from COVID by now?
"Immunity is stronger today than at any other point in the outbreak," CDC Director Mandy Cohen said Thursday. "But we still need to be cautious because that protection does decrease over time."
COVID is becoming a more manageable and less severe illness but the virus continues to change.
"Even this week, we're seeing a new change in the virus pop up, and we're learning more about what that means," Cohen said. "But it's a reminder that we need to stay ahead of this virus.
When can I get the new COVID booster?
The newly updated COVID-19 booster is expected to be available in mid-September.
It's been over a year for many Americans since their last booster and so immunity has started to wane.
If you get the currently available vaccine, it could delay your eligibility for the updated booster, Cohen said.
Yes, you can get a flu shot and COVID booster at the same time.
Go deeper