Scoop: U.S. protests Israel's exposure of secret meeting between Israeli-Libyan FMs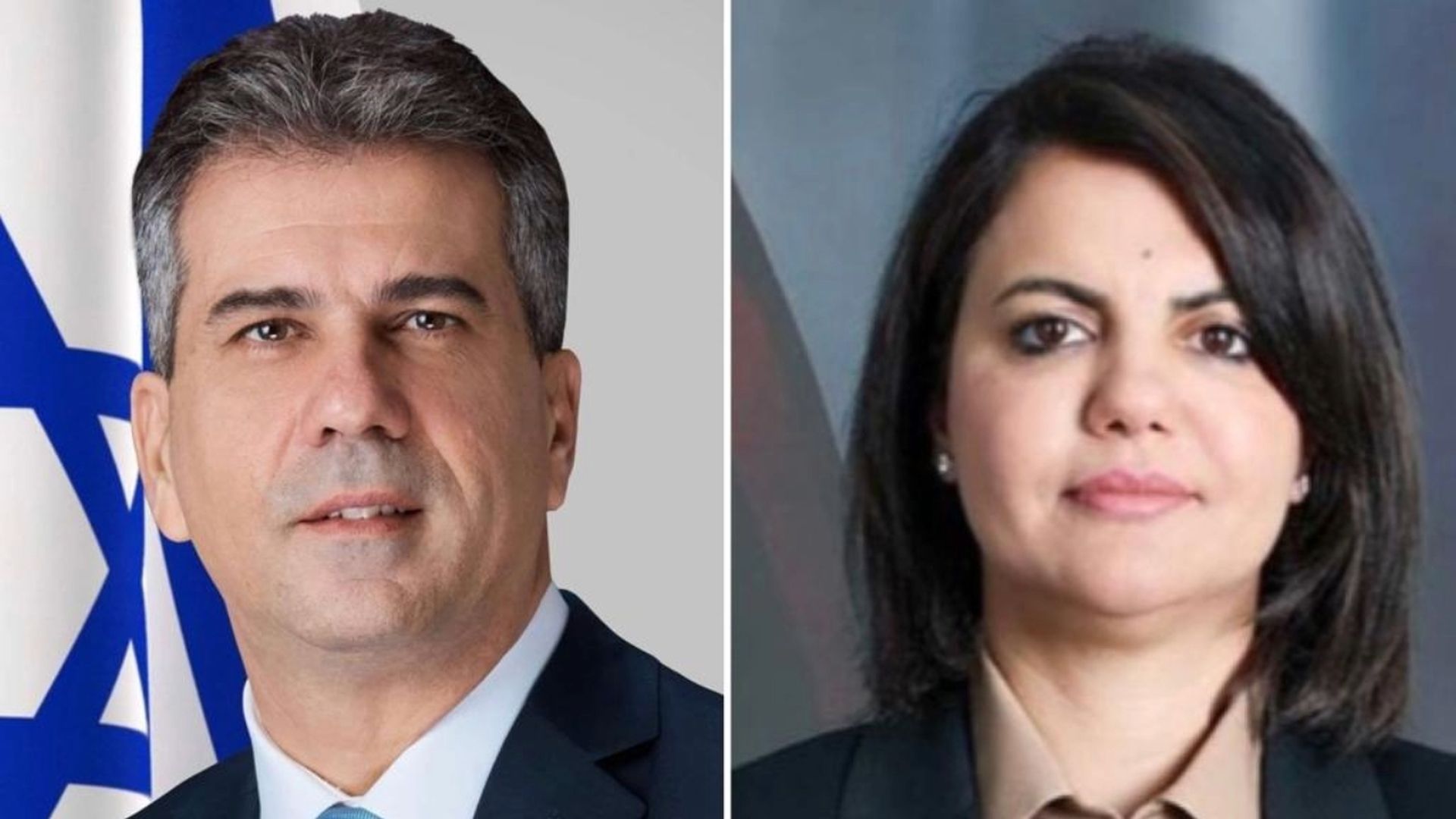 The Biden administration this weekend protested to the Israeli government over the Israeli foreign minister's decision to reveal a recent secret meeting he held with his Libyan counterpart, one Israeli and two U.S. officials tell Axios.
Why it matters: Demonstrations against the meeting have erupted in Libya and destabilized the country's fragile UN-recognized government. The Biden administration is concerned the exposure of the meeting and the unrest that followed will not only kill efforts to normalize relations between Israel and Libya but will also harm efforts that are underway with other Arab countries, as well as U.S. national security interests, one of the U.S. officials said.
Driving the news: Israeli Foreign Minister Eli Cohen on Sunday said in a statement that he secretly met with his Libyan counterpart Najla al-Mangoush last week.
Cohen said the meeting took place in Rome and was organized by the Italian foreign minister who has close relations with both sides.
Libya's Foreign Ministry in a statement called the meeting a "chance and unofficial encounter during a meeting with the Italian foreign minister, which did not involve any discussion, agreement or consultation." But al-Mangoush did reaffirm "in a clear and unambiguous manner Libya's position regarding the Palestinian cause," the statement said.
State of play: Several political parties in Libya quickly issued statements condemning the meeting and demanding al-Mangoush be fired. Anti-government and anti-Israel protests took place across Tripoli, with some demonstrators storming the foreign ministry.
By Monday, al-Mangoush had fled the country and Reuters reported she had been dismissed from her post.
Behind the scenes: One of the U.S. officials said the Biden administration understood the meeting between Cohen and al-Mangoush was supposed to be a secret meeting and U.S. officials were surprised when Cohen exposed it in an official press release.
A Cohen aide, speaking to Axios, claimed there was an understanding during the meeting that it would eventually become public.
A U.S. official, however, said the Libyans didn't mean the meeting to become public.
The Israeli Foreign Ministry, Libyan Foreign Ministry and the State Department did not immediately respond to Axios requests for comment.
U.S. officials spoke to Cohen and other Israeli Foreign Ministry officials on Sunday and protested Israel's handling of the issue, the Israeli and U.S. officials said.
Cohen told U.S. officials that he decided to put out the statement after Israeli media contacted him for a comment about the meeting, the sources said.
A U.S. official said that even if there was a leak, Cohen could have declined to comment.
The big picture: The Biden administration has been working for two years to try and get Libya to join the Abraham Accords and normalize relations with Israel, the three U.S. and Israeli officials said.
AP reported earlier this year that when CIA director Bill Burns visited Libya in January he and Prime Minister Abdul Hamid Dbeibah discussed the possibility of normalizing relations with Israel. Dbeibah didn't rule it out, per AP.
Go deeper