New Israeli foreign minister faces criticism after remarks on Russia, Lavrov call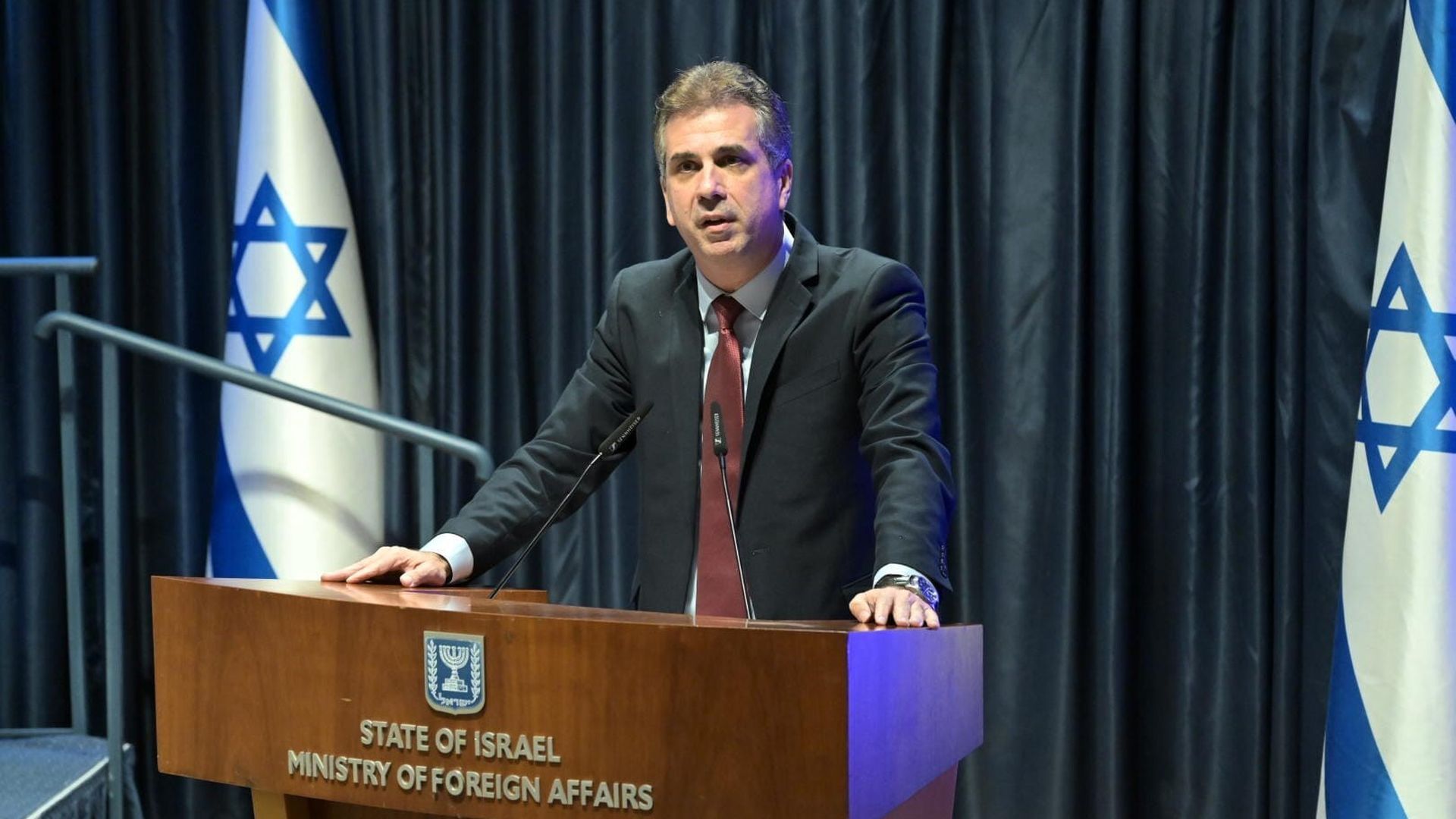 New Israeli Foreign Minister Eli Cohen's inaugural speech and a phone call he had with his Russian counterpart this week drew criticism inside Israel and from Ukraine and the U.S.
Why it matters: Cohen's remarks hinting that Israel would no longer condemn Russia publicly for the war in Ukraine and his call with Russian Foreign Minister Sergei Lavrov — some of his first moves since taking office last week — raised questions about a possible policy shift toward Russia by the incoming Israeli government.
"On the issue of Russia and Ukraine, we will do one thing for sure — speak less in public," he said.
Driving the news: In his speech on Monday, Cohen said he was going to draft a "responsible" new policy on the war in Ukraine and stressed the Foreign Ministry "will prepare a detailed presentation to the Security Cabinet on this issue."
Cohen spoke to Lavrov on Tuesday in the first communication between Israeli and Russian foreign ministers since the Russian invasion of Ukraine began last February.
The call and Cohen's speech were interpreted by some as an Israeli policy shift on Ukraine toward a more pro-Russian line.
Catch up quick: Israel has largely taken a careful approach to the war, fearing that certain Israeli statements and actions could push Moscow to limit Israel's freedom of operation against Iranian targets in Syria.
Former Israeli Prime Minister Naftali Bennett attempted to mediate between Russia and Ukraine early in the war.
When then-Foreign Minister Yair Lapid became prime minister last June, he took a much more pro-Ukraine line in public but still refused to supply Ukraine with a defensive weapon system.
Meanwhile, Prime Minister Benjamin Netanyahu, who was not in power when Russia began its invasion of Ukraine, for months avoided criticizing Russian President Vladimir Putin, with whom he had a very close relationship for many years.
But after his bloc won the Israeli elections in November, Netanyahu voiced criticism of Putin and his decision to invade Ukraine. He also told U.S. media that he would consider supplying weapons to Ukraine once he is in office.
What they're saying: Cohen's comments this week immediately drew a lot of criticism on social media, including from one of Israel's staunchest allies in Congress, Sen. Lindsey Graham (R-S.C.).
"The idea that Israel should speak less about Russia's criminal invasion of Ukraine is a bit unnerving," Graham tweeted on Monday.
"To stay quiet about Russia's criminal behavior will not age well," he added.
The other side: Israeli officials, appearing to do damage control on Tuesday, stressed that it was Lavrov who requested the call with Cohen.
A senior Israeli official also said Cohen's speech didn't mean to imply that Israel shouldn't criticize Russia publicly. Instead, Cohen's remarks were aimed at former Prime Minister Bennett's mediation efforts, which he conducted in public and not in private, the official said.
Israeli officials also stressed that Cohen briefed Secretary of State Tony Blinken about his intention to speak with the Russian foreign minister.
The senior Israeli official told Axios Blinken didn't object to the call with Lavrov and asked Cohen to pass on a message to the Russian foreign minister. State Department officials didn't respond to questions about this issue.
Israeli officials said the message was about the war in Ukraine and the tension between the U.S. and Russia.
The Israeli officials said the call was very positive and Cohen used it to raise Israel's concerns about the deepening military cooperation between Russia and Iran.
Go deeper