Biden campaign opens its HQ in Delaware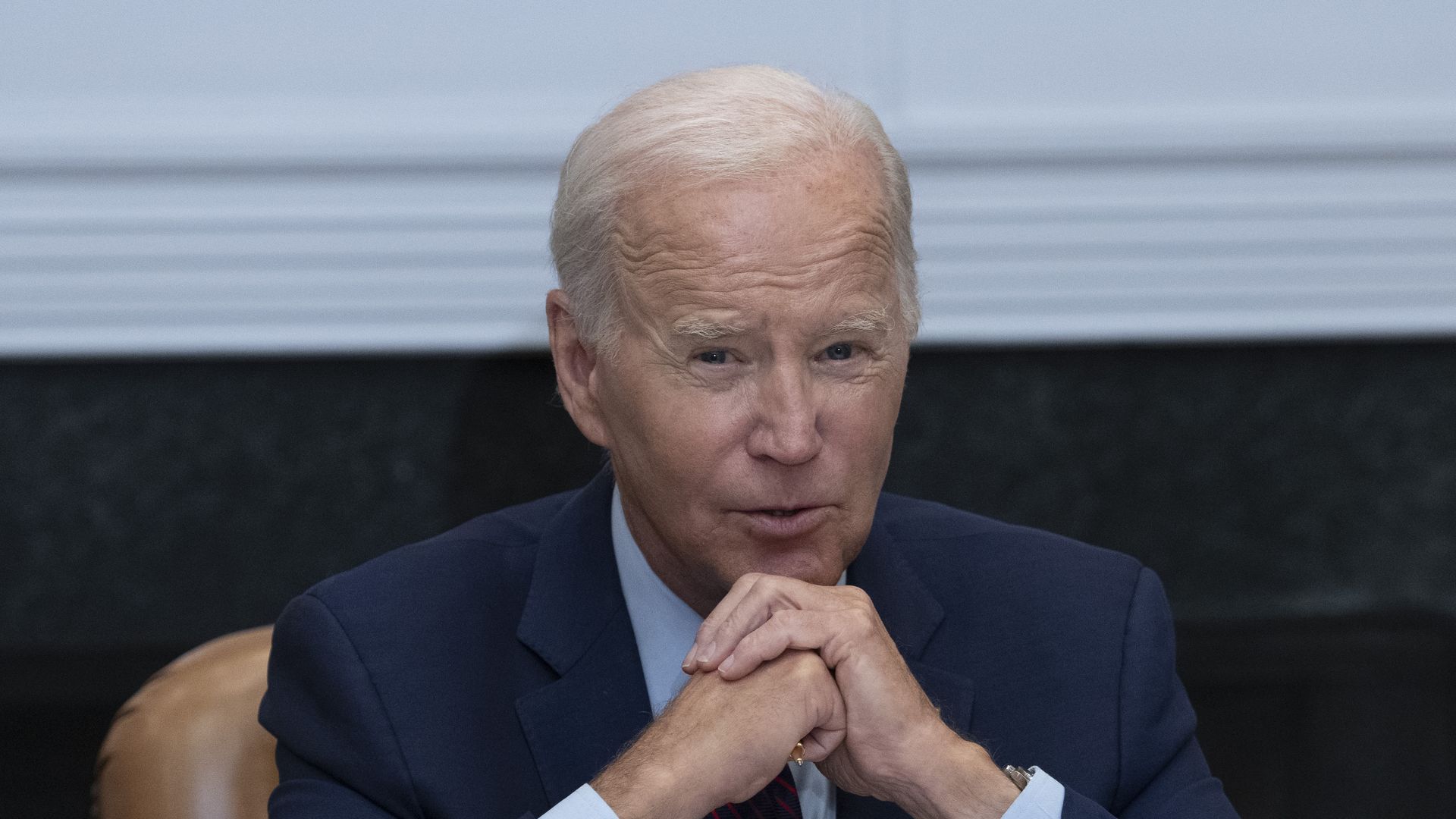 President Biden's re-election team has officially launched its campaign headquarters in downtown Wilmington, Del., and the first set of aides moved there this past month.
Why it matters: Biden officially announced for re-election in April but his campaign has ramped up gradually, with a small team working remotely or in Washington at the Democratic National Committee's offices.
What's happening: Parts of the Delaware office are still under construction, including an in-house studio to produce media content.
Biden's team expects the next wave of aides to move to Wilmington by the end of September.
Most Biden's campaign staff is living in downtown Wilmington, about 110 miles northeast of Washington. White House reporters who follow the president there on weekends have been providing recently arrived campaign staffers with recommendations for restaurants and running trails.
"The move to Wilmington is off to a strong start," said campaign manager Julie Chávez Rodríguez, who is set to start full-time in Wilmington this week.
"Having a campaign headquarters outside of D.C. is critical to building a strong, connected team, and I know that soon enough, we will all have our favorite dinner spots, running paths, and coffee shops. We look forward to welcoming supporters, volunteers, and even reporters to come soon enough."
Between the lines: Some on Biden's team had advocated for the campaign's base to be in nearby Philadelphia, but the foremost advocate for Wilmington was the president himself, a former U.S. senator from Delaware.
Philadelphia is closer to a major airport and could be more attractive to potential campaign staff, but Wilmington is closer to the president's home and Biden is an enthusiastic booster for his home state.
"As a proud son of the state of Delaware, I'm honored to announce that our campaign headquarters will be in Wilmington," Biden tweeted in July.
Biden also pushed to headquarter his 2020 campaign in Wilmington before aides convinced him that Philadelphia would be better, people familiar with the matter told Axios.
Go deeper