Axios Local names Colorado's Ralphie best college game day tradition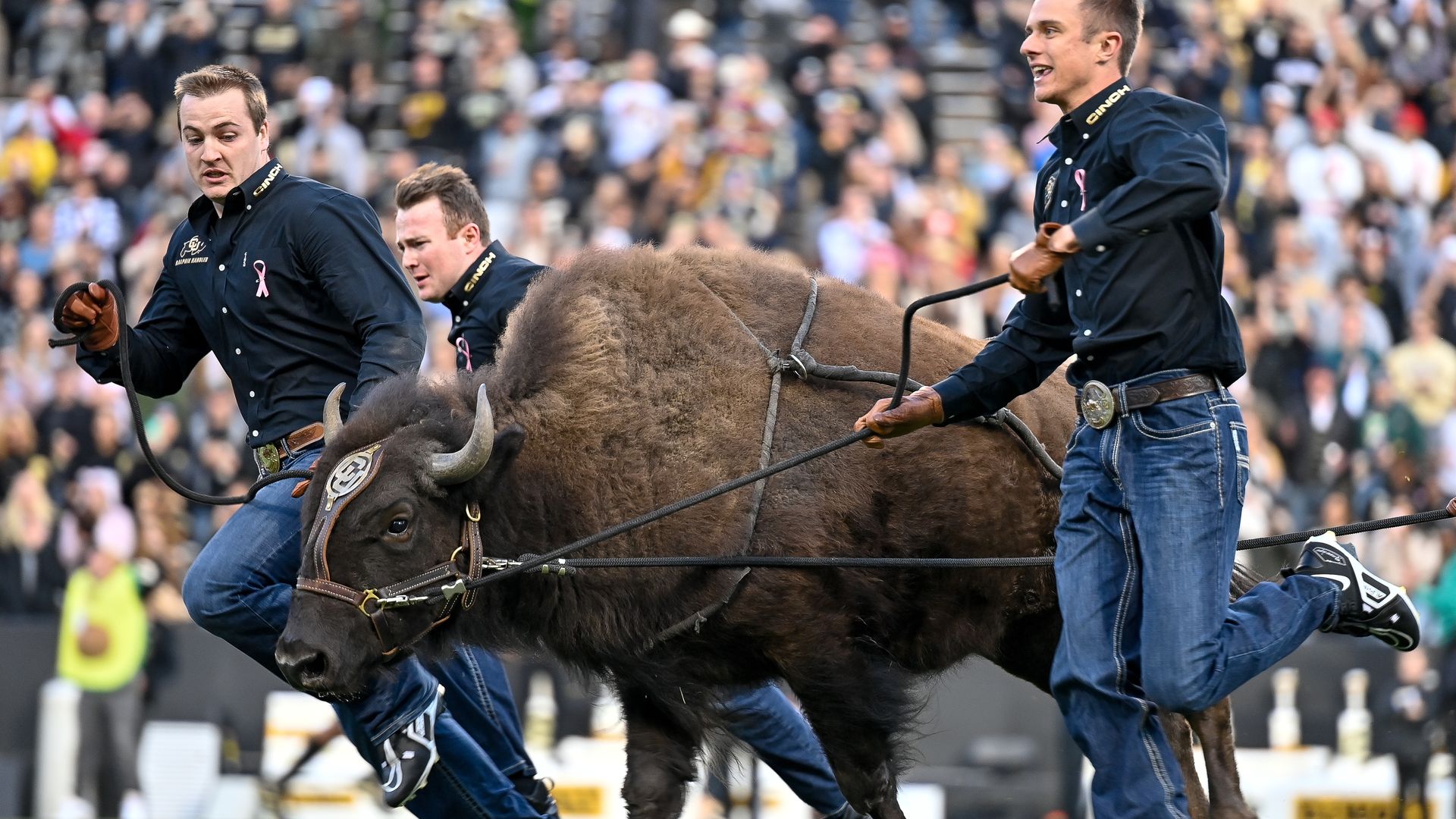 College football is back, and to help celebrate its return, Axios Local readers voted for the school they think has the best game day traditions.
What happened: It all came down to Colorado and Notre Dame in the final round — a head-to-head battle between a buffalo and a leprechaun.
The Colorado Buffaloes pulled out the win, an indication of what our Axios Denver team hopes is to come from their football season.
Watching Ralphie's run is thrilling.
It's impossible to stay quiet when she rumbles along the sidelines and fans inside Folsom Field, the university's stadium, cheer on, CU Boulder alum and Axios Denver's Esteban L. Hernandez writes.
The big picture: The wins keep coming for the Buffaloes as their ticket sales are also skyrocketing, according to recent data from Stubhub.
Based on cumulative ticket sales between last season and ahead of this season, Colorado is the top trending team, with a 1,668% increase, Axios' Analis Bailey writes.
Go deeper