Updated COVID shots are coming in mid-September as cases spike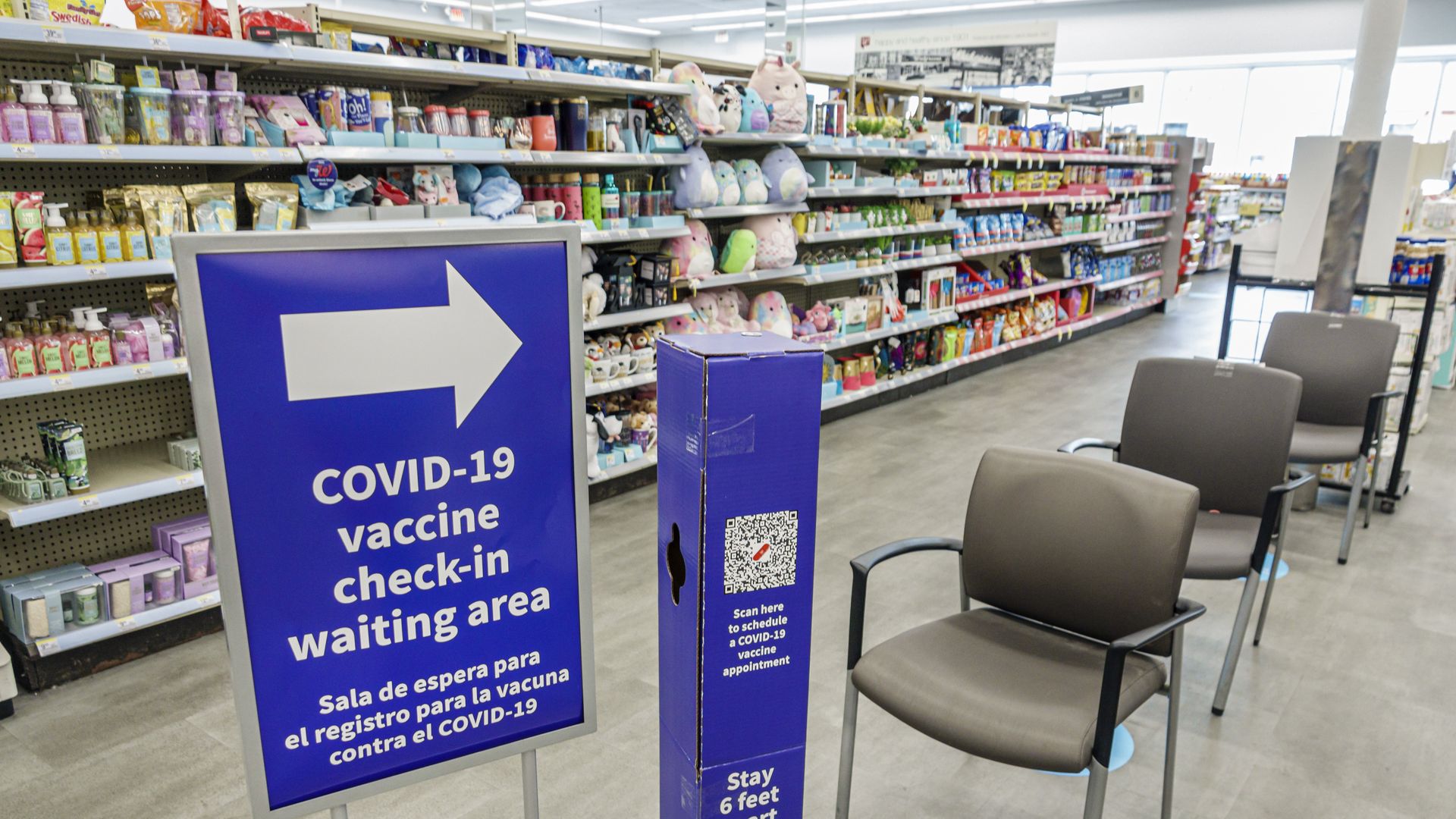 Updated versions of COVID-19 vaccines are expected to be available to all Americans by mid-September, Centers for Disease Control and Food and Drug Administration officials say.
Why it matters: While still far below peak levels, COVID cases and hospitalizations are rising and new variants are being monitored. But it remains unclear how interested Americans will be in getting the new shots.
State of play: A key CDC advisory committee will meet Sept. 12 to discuss whether to recommend the updated shots. It's expected those vaccines will be available soon after.
The FDA earlier this summer directed vaccine manufacturers Pfizer, Moderna and Novavax to make updated shots targeting the XBB.1.5 variant, the dominant strain at that time.
Officials said they expect the updated vaccines will still protect "against the most serious outcomes" from newer variants that are circulating, including the dominant EG.5.1, variant, nicknamed Eris, and the recently emerged BA.2.86 variant, nicknamed Pirola.
The Pirola variant has raised some concern among scientists for its sheer number of mutations, though the CDC said it's still unclear if the variant could cause more cases of severe illness.
Yes, but: Biden health officials said they wouldn't speculate about how many Americans may opt for the updated COVID-19 shots after there was weak demand for the previous booster.
For instance, Pfizer recently reported that just 12.4 million doses of its COVID-19 vaccine were administered in the U.S. in the first six months of 2023, well behind the roughly 100 million shots it originally expected to be given this year.
CDC and FDA officials noted that 97% of individuals 16 and older in the U.S. have protective immunity against the virus from prior infection, vaccination or both.
Of note: Officials say they still have a "significant" number of tests in the Strategic National Stockpile and have retained their ability to resume a program sending free COVID-19 tests to households that request them should they deem it necessary.
As was the case with the previous booster, officials are preparing for the possibility that some older adults and immunocompromised people will eventually need a second dose of the updated COVID vaccine.
"A second vaccine a few months after the initial dose may be a reasonable thing to do at the discretion of the health care provider" for these groups, one official said.
Go deeper