Students face new school year with jump in bullying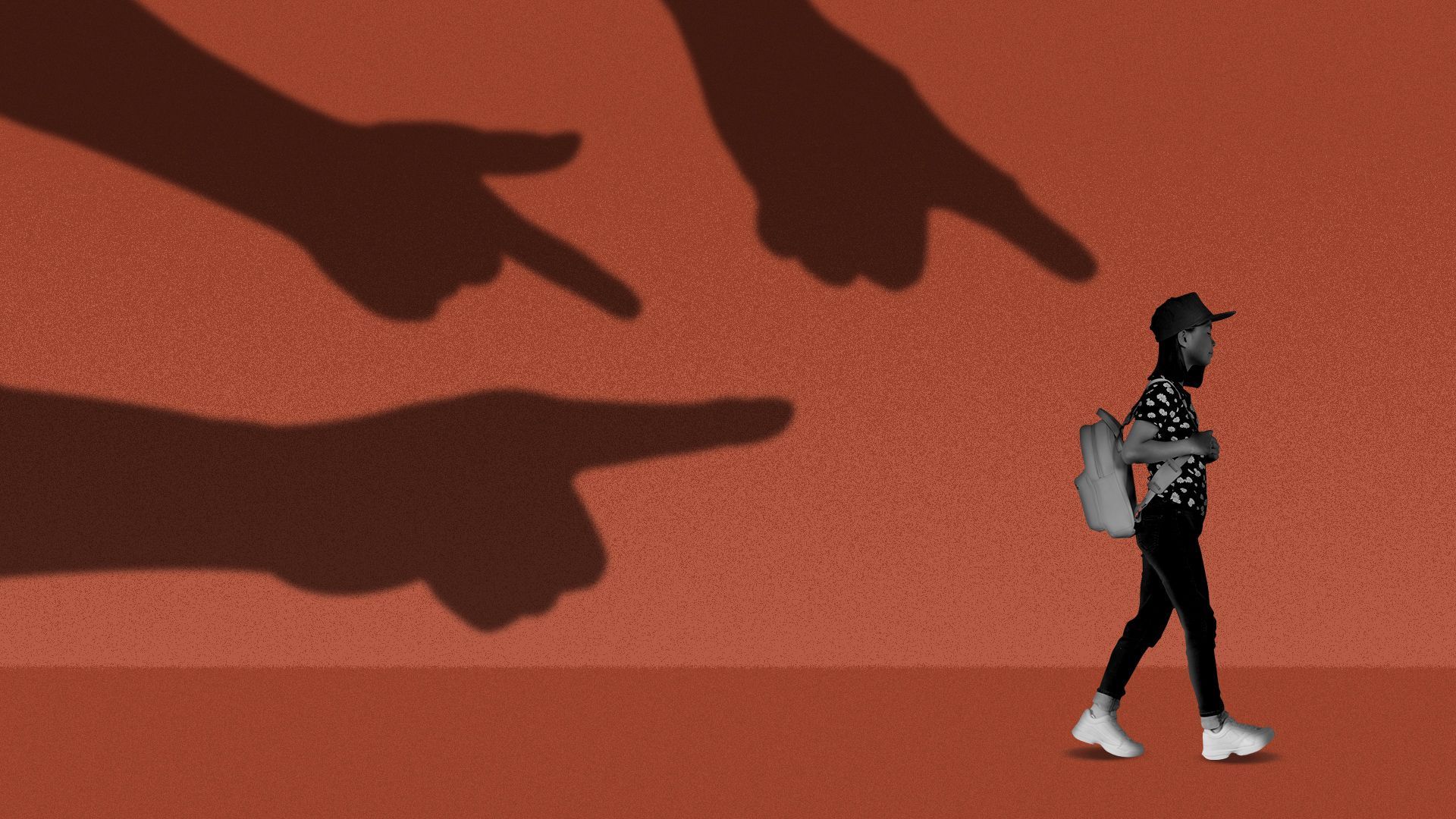 Bullying in schools has shot up over the past five years, according to an annual survey by the Boys & Girls Clubs of America.
Why it matters: Years of pandemic disruption have caused students to struggle with stress management, problem solving and peer relationships, the survey found.
Driving the news: 40% of child and teen respondents said they were bullied on school campuses in the past year, according to the Youth Right Now survey, conducted annually by the Boys & Girls Clubs of America.
18% said they experienced cyber bullying.
"Kids have regressed in their social skills, ability to work with other kids, conflict management," said Dorothy Espelage, a professor of education at the University of North Carolina at Chapel Hill. "They're a little bit more unregulated."
State of play: Students are also performing worse in school than before the pandemic and facing a mental health crisis.
By the numbers: The number of students who said they were bullied on campus this year was 14 percentage points higher than five years ago, before the COVID pandemic.
2019: 26%
2020: 25%
2021: 32%
2022: 37%
2023: 40%
Cyberbullying has increased as well in this period, at 13% in 2019 and 2020 and 18% in 2021, 2022 and 2023.
What we're watching: Bullying prevention interventions and education are needed to curb the increasing rates, said Alice Lee, a vice president at EVERFI, an education technology company.
"Especially as we start the new school year, teachers and families have to respond quickly and consistently to any sort of bullying behavior," said Lee, who oversees bullying prevention education for the organization.
But school districts are confronting a teacher shortage, with tens of thousands of vacancies and hundreds of thousands of jobs filled by under-qualified teachers.
Zoom out: Despite the increases in bullying, young people seem to feel hopeful and prepared for the future, the survey found.
75% of respondents intend to go to college and 62% feel confident they have the skills needed to be successful in a job.
Methodology: More than 130,000 students between 9 and 18 years old were surveyed this year. 75% were between 9 and 12 years old. 19% were between 13 and 15. 6% were 16 and older.
29% of respondents were Black or African American, 23% were white, 21% were Hispanic or Latino, 13% were multiracial, 10% identified as other, 3% were Asian and 0.5% were Middle Eastern or North African, and 0.5% were Native Hawaiian or Pacific Islander.
Go deeper: Bullying tops Latino parents' worries
Go deeper