All-male S.C. Supreme Court upholds 6-week abortion ban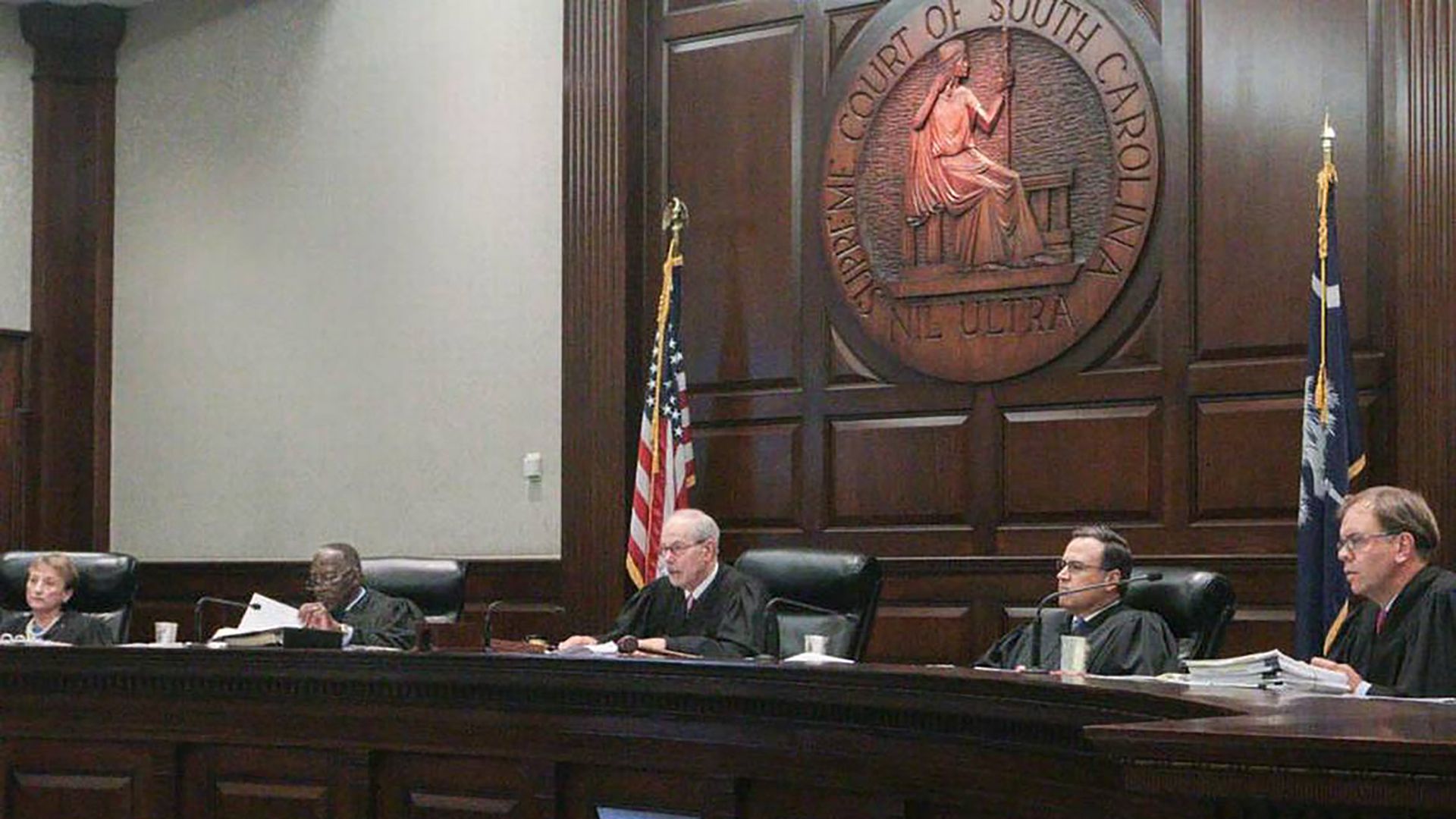 South Carolina's Supreme Court on Wednesday upheld a ban on abortions after six weeks of pregnancy.
Why it matters: The decision, made by the state's all-male justices, marks a reversal for the court after it struck down an abortion ban earlier this year.
Driving the news: A revised 2023 version of a 2021 law, the Fetal Heartbeat and Protection from Abortion Act, was found constitutional after its original text was deemed unconstitutional.
"The legislature has made a policy determination that, at a certain point in the pregnancy, a woman's interest in autonomy and privacy doesn't outweigh the interest of the unborn child to live," Justice John Kittredge wrote in the decision.
Catch up fast: The case, brought by Planned Parenthood South Atlantic versus the state of South Carolina, followed legislation that took effect shortly after Roe v. Wade was overturned.
The state's Supreme Court had previously said such a ban violated the state's constitution. Previously, the ban had temporarily been blocked.
South Carolina became the first state with an all-male high court in February when the Republican-led legislature replaced then-Justice Kaye Hearn, who had reached retirement age. She had written the court's majority decision in January that struck down the six-week ban.
Between the lines: Many people don't even know they are pregnant at the six-week mark in a pregnancy.
At least two dozen states have banned abortion since the Supreme Court struck down Roe v. Wade or are likely to do so, per the Guttmacher Institute, an abortion-rights organization.
The other side: Chief Justice Donald Beatty was the sole dissenting vote on Wednesday. His opinion takes issue with the understanding of the meaning of when "cardiac activity" begins.
"Both the 2021 Act and the 2023 Act—which bear the same name and ban abortion at exactly the same point in time—preclude many women from being able to exercise informed choice over their reproductive health decisions," Beatty wrote in the dissenting opinion.
Planned Parenthood will continue to provide abortion care, despite the "severe restrictions of this law," the organization said.
Go deeper: Axios Explains: Abortion
Editor's note: This story has been updated with details throughout.
Go deeper