Education "intimidation" bills have skyrocketed since 2021, report says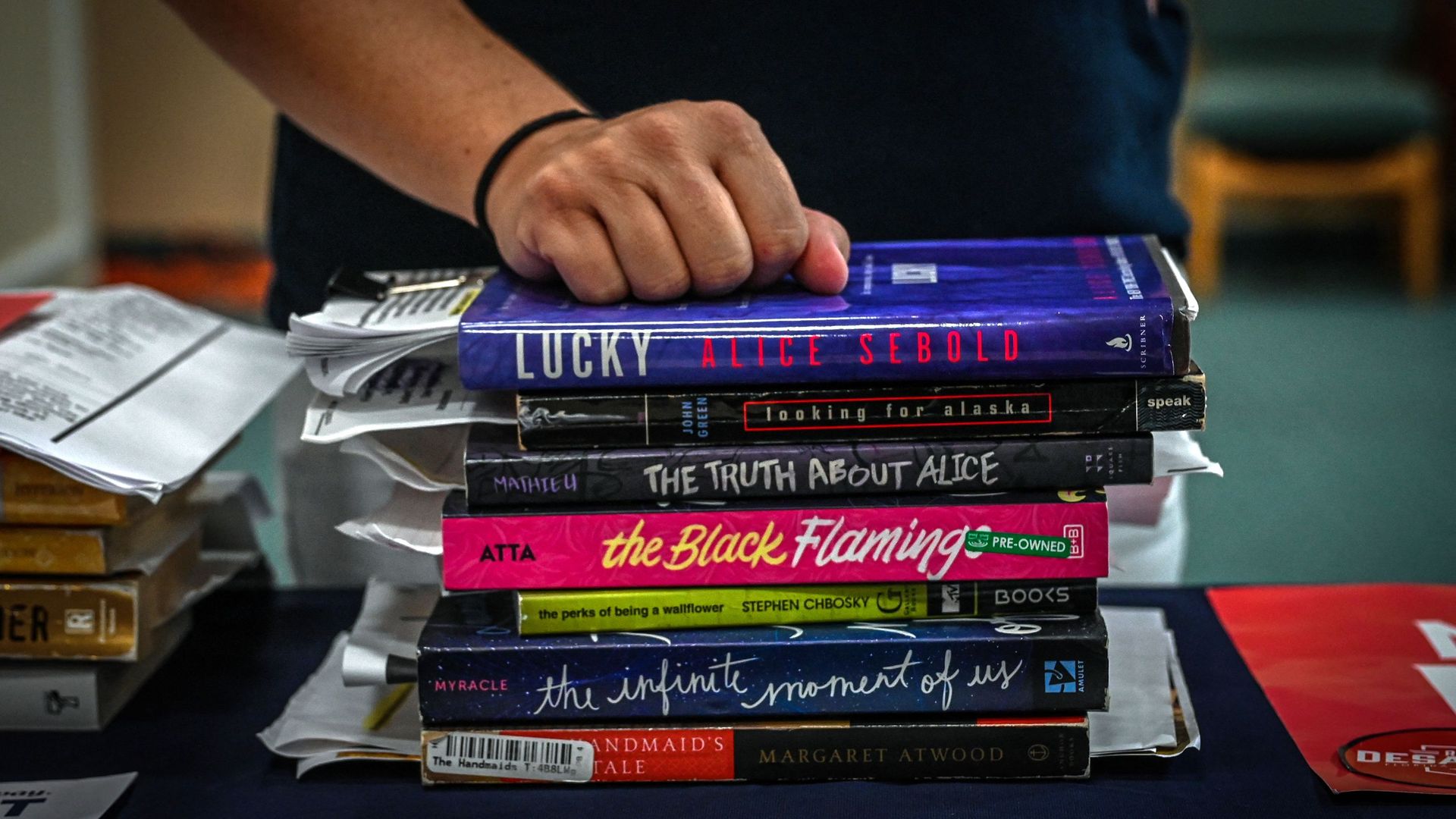 Nearly 400 proposals aimed at allowing parents and government officials to change school lessons have been introduced in state legislatures since 2021, according to a new report from a nonprofit that defends free expression.
Why it matters: Though less than 10% have passed, the climate around the bills has intimidated educators into self-censorship in schools, limiting discussions around racism and gender, PEN America said.
The big picture: The uptick in proposals comes as conservatives organize parents under the guise of fighting for "parents' rights" and against critical race theory, a graduate school concept rarely taught in grade schools.
Details: The PEN America report released Wednesday showed that 392 educational intimidation bills were introduced in state legislatures between January 2021 and June 2023.
38 of those proposals passed into law in 19 states, according to the report.
Missouri (30) has introduced the most educational intimidation bills in the nation, followed by Texas (21), Oklahoma (20), South Carolina (18), Indiana (17) and Mississippi (16).
Around 45% have an anti-LGBTQ+ provision, including the forced outing of students.
Background: The group defines educational intimidation bills as proposals that "radically expand the avenues for lone parents, government officials, and citizens to monitor and exert control over pedagogical decisions."
Those proposals are different from "educational gag orders," a class of bills that directly ban what can be taught in classrooms around race, racism, gender, and American history.
Educational intimidation bill, even if not passed, scare educators and school librarians into removing books, Jonathan Friedman, director of free expression and education programs at PEN America, tells Axios.
Zoom in: The report said some proposals require teachers to post all instructional or professional development materials on public websites, making it easy for any citizen to object.
Others expand the concept of "obscenity" beyond well-established legal definitions, opening educators and librarians up to criminal penalties.
An art teacher in Tennessee no longer teaches about Mexican artist Frida Kahlo, because of a 2021 bill passed in the state.
Moms for Liberty co-founders Tina Descovich and Tiffany Justice, a group that has pushed many of these bills in state legislatures, said parents simply flag the availability of pornography and violence to minor children and dismissed PEN America's allegations.
"We have no reason to view them as a credible source in their assessment of legislation when it comes to the rights of parents," they said in a statement.
Flashback: Earlier this year, a Florida school district removed, then reinstated, children's books on baseball Hall of Famers Roberto Clemente and Hank Aaron after a review to see if they violate new the state's laws limiting discussions about race.
Gov. Ron DeSantis (R) said the school district's monthslong removal and review of the Clemente book was "a joke" and an attempt to draw attention.
Yes, but: Friedman said the case in Duval County Public Schools illustrates the confusion and intimidation school officials face because of these new laws.
"The climate on the ground in many places is such that all kinds of books can be targeted or permanently removed. In other cases, books go into sort of limbo," Friedman said.
What's next: More proposals are expected to be introduced in states amid the 2024 presidential elections as conservatives use them to energize their base.
Go deeper