"Alarming" rise in thefts hurts big retailers' bottom lines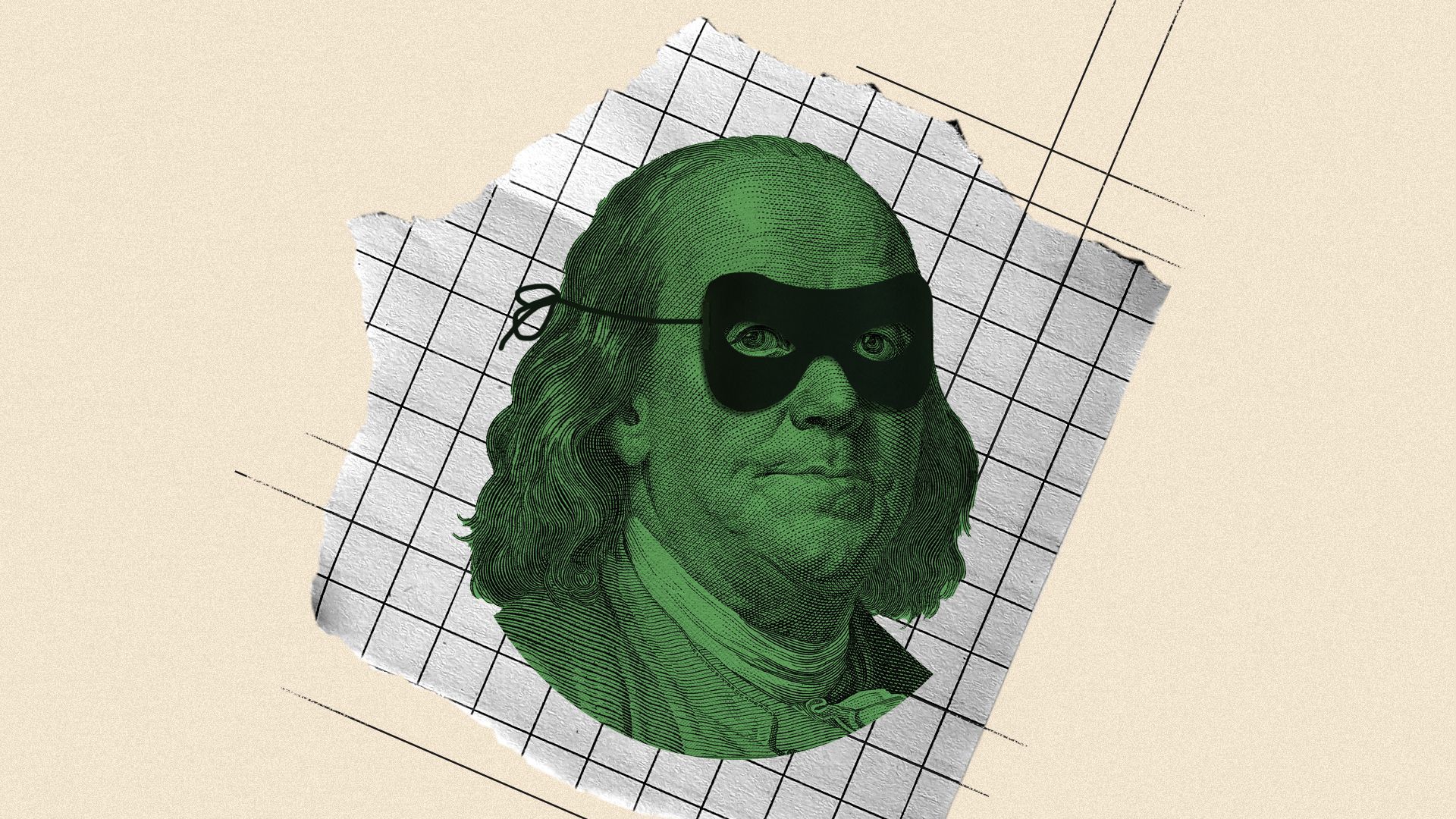 Retailers have a problem: People aren't paying for stuff.
Why it matters: Retailers are already grappling with an uncertain economy, a shift toward spending on services, and rising labor costs — so the last thing they need is another threat to the bottom line.
Driving the news: Two major chains reported Tuesday that their earnings are suffering from consumers not ponying up, albeit in two very different ways:
Dick's Sporting Goods CEO Lauren Hobart said in a statement that "elevated inventory shrink" — in particular, theft — is "an increasingly serious issue impacting many retailers," and that it was a large factor in why the company's second-quarter earnings fell short of expectations.
Macy's said it was caught off guard by the rising number of credit card customers who aren't paying their bills. Delinquencies caused sales in the company's "other revenue" segment to plunge from $234 million a year earlier to $150 million in its most recent quarter.
The big picture: The scale and complexity of organized theft schemes is on the rise, the National Retail Federation reported in April.
In many cases, thieves are reselling items after altering expiration dates or repackaging items, Axios' Hope King reported.
NRF reported that retailers experienced a 26.5% increase in organized retail theft incidents in 2021.
Organized retail theft schemes typically involve "careful planning" and "deliberate targeting," NRF said, while perpetrators have specialized roles, including inventory management, marketing and sales fulfillment.
Context: A slew of retailers have blamed theft for bludgeoning their bottom lines, including Target, CVS and Walgreens.
"It's quite alarming what's going on," Hobart said on an earnings call Tuesday.
Yes, but: There is some debate about whether the problem is truly systemic or just a scapegoat for other challenges.
"Maybe we cried too much" about theft, then-Walgreens CFO James Kehoe said on an earnings call in January, adding that the problem had "stabilized."
The impact: Dick's stock plunged 24% Tuesday after the concerns helped prompt the company to lower its earnings outlook.
For Macy's, the company said it had expected more delinquencies in the rising rate environment, but it was caught off guard by "the speed at which the increase occurred for the company and the broader credit card industry" over the past three months.
Its shares closed down 14% Tuesday.
Of note: Both companies also reported old-fashioned sales declines, highlighting the continued struggle for retailers of apparel and sporting goods.
Go deeper