Businesses have "blind spot" when it comes to climate risk, new survey finds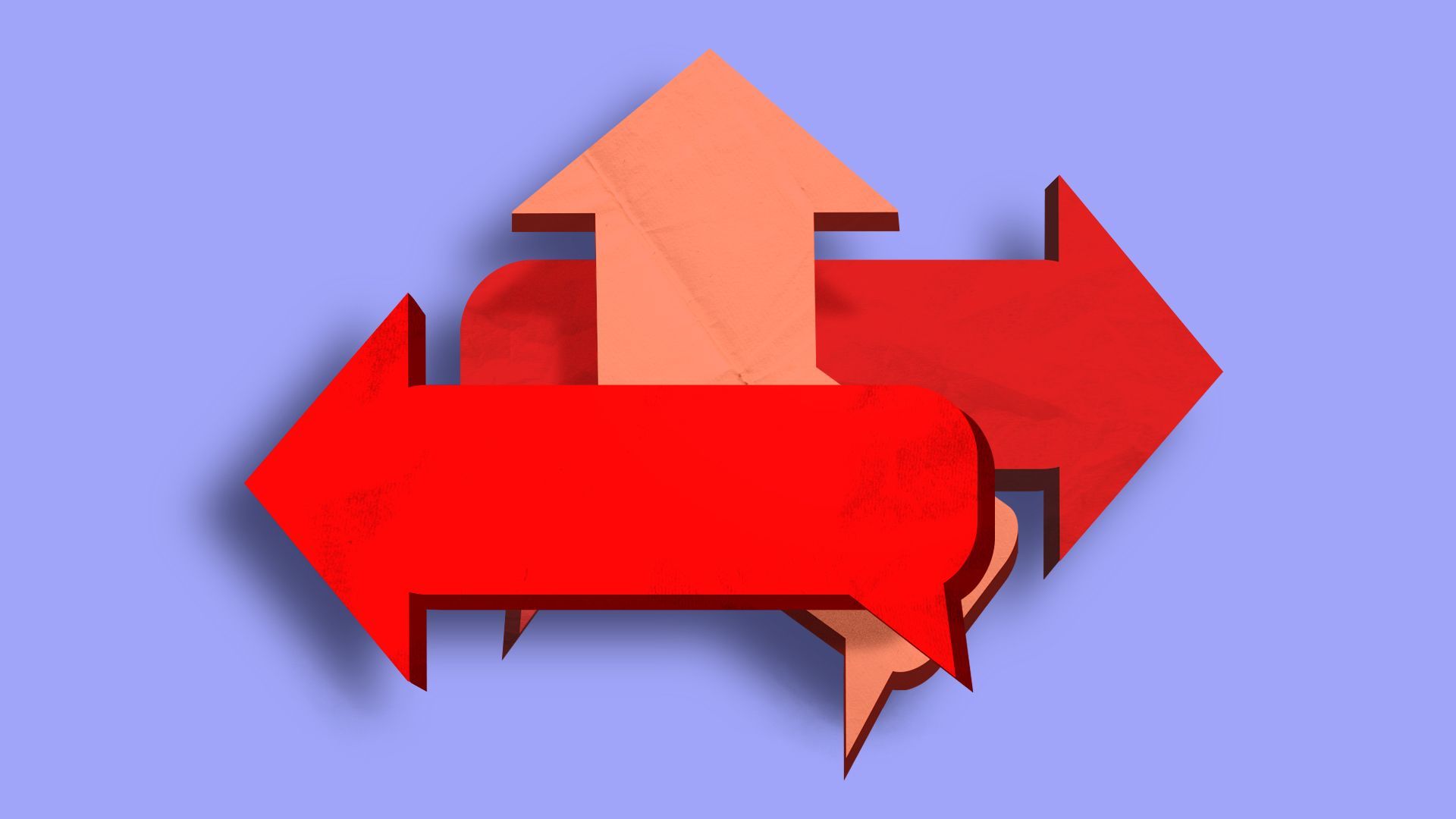 CEO optimism about the economy has trickled down into their organizations, a new PwC survey reveals.
Why it matters: Senior business leaders have plenty to worry about already as the effects of extreme weather threaten worker safety and supply chains, the labor market remains in favor of employees and the AI arms race raises more questions every day about the way we live and work.
Driving the news: Only 17% of executives anticipate that the U.S. will experience a recession in the next six months, according to PwC's early August survey of over 600 leaders of public and private companies spanning roles from finance and risk management to operations.
Nearly a year ago, that figure was 35%.
Those who cited recession as a serious risk to their business also fell from 30% last year to 23% now.
Zoom in: When asked about the overall top risks to their companies, hiring and retention as well as more frequent or broader cyber attacks ranked the highest.
Recession, the U.S. regulatory environment and climate change rounded out the top five.
The intrigue: Executives have a "potential blind spot" when it comes to climate risks, the survey concludes.
Half of the executives surveyed say climate change is a risk to their business, but only 23% of executives are contingency planning for disruptions in the next 12 to 18 months.
And while news headlines this year have been dominated by the effects of extreme weather events, only 19% of respondents cited climate as a serious risk — down from 23% last year.
What they're saying: As CEOs and their executive teams have grown more confident over the past year, they've turned their attention to three to five-year planning and embedding new technologies as a top strategic priority, Neil Dhar, vice chairman and U.S. consulting solutions co-leader at PwC, told reporters.
59% of executives surveyed said they will invest in new technologies, while 46% specifically said they will invest in generative AI in the next 12 to 18 months.
Financial services, pharmaceutical and life sciences companies appear to be "leading the charge" when it comes to generative AI, he added.
"And specific functions, such as customer operations, sales and marketing, software writing, and research and development also seem to be leading [the early race] towards efficiency and growth with AI."
What to watch: Recent comments from the leaders of America's biggest banks and other leaders suggest that the U.S. will avoid a painful recession.
Go deeper: CEOs increasingly foresee a "soft landing" for the economy
Go deeper