Bank CEOs on soft landing prospects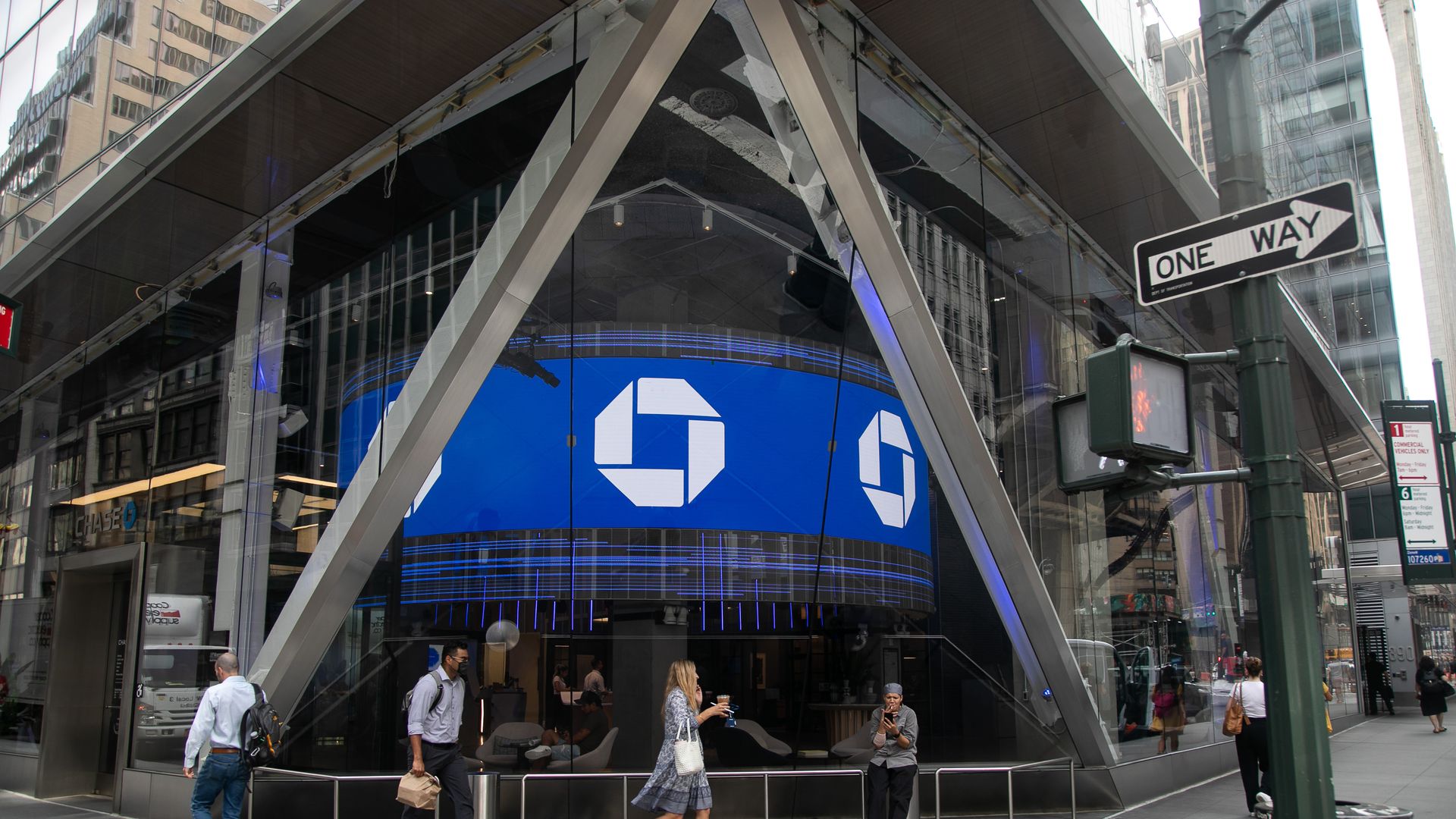 Big bank CEOs say the U.S. economy is chugging along. They are also optimistic the nation might just avoid a recession.
Why it matters: That near-universal macroeconomic sentiment comes as corporate earnings season gets underway.
What they're saying: "In the U.S., the tight labor market keeps pushing the timing of this elusive recession later into this year or 2024, with the robust demand for services providing a backstop for the economy," Citi CEO Jane Fraser told investors.
On the health of the U.S. consumer, she added the bank is "seeing a more cautious consumer, but not necessarily a recessionary one."
That is reflected in private sector consumer spending figures. Card data from Bank of America shows that spending was "down but not out" — declining 0.2% in June from the same period a year ago, in line with the rate in May.
Official government retail sales data for June is out Tuesday at 8:30am ET.
What to watch: JPMorgan CEO Jamie Dimon said "the consumer is in good shape. They're spending down their excess cash. That's all tailwinds."
If there is a recession, the consumer is "going in with rather good conditions, low borrowings, good house price value still."
But Dimon warned of severe economic risks, including the war in Ukraine, the Fed's quantitative tightening and the "unprecedented fiscal needs of governments."
The bottom line: Wells Fargo CEO Charlie Scharf said the economy "continues to perform better than many expected."
"Although there will likely be continued economic slowing and uncertainty remains, it is quite possible the range of scenarios will narrow over the next few quarters," Scharf said.
Go deeper