America's manufacturing boom could add 250,000 jobs in two years — report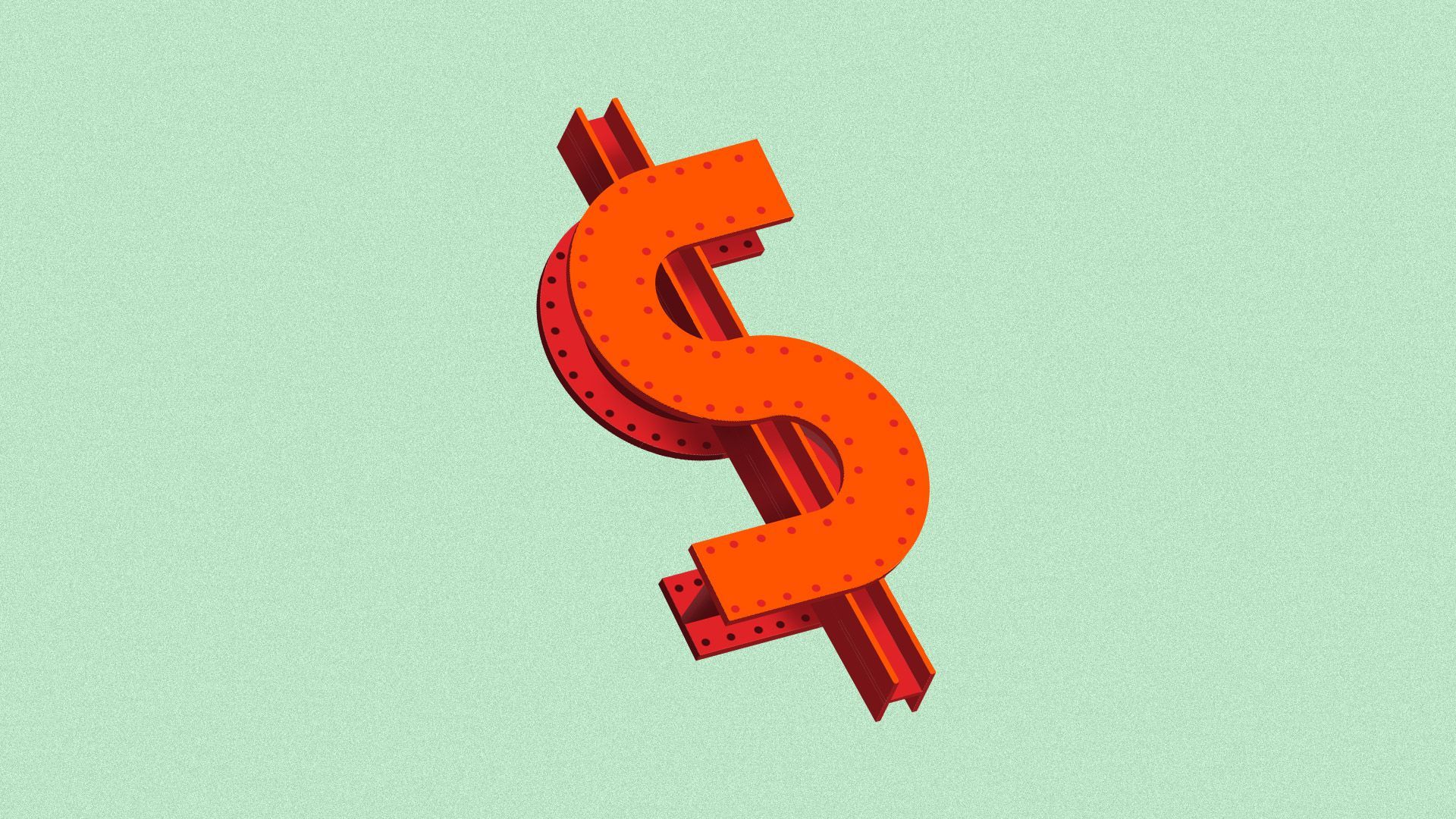 Roughly 200,000 to 250,000 new manufacturing jobs could be added in the U.S. over the next two years, according to a new estimate from Goldman Sachs.
Why it matters: The increase, which amounts to about 2% of current manufacturing employment levels, is partly due to the incentives and investments for the semiconductor and green technology sectors included in the Biden administration's signature bills, the Inflation Reduction Act and the CHIPS and Science Act.
State of play: Construction of "manufacturing facilities," aka factories and other structures, has shot up over the past year, after the passage of these laws.
Spending on the equipment that'll go inside all those new facilities is expected to be even greater than the money spent constructing the buildings themselves. And all that new stuff will require workers.
Zoom in: To come up with their employment estimate, the analysts considered a few different measures.
Looking at historical data for the regions where most of the hiring is expected (in the western U.S. especially), they found that every $1 million increase in manufacturing construction spending leads to roughly nine new manufacturing jobs.
Since they expect spending to be around $65 billion over the next two years, that pencils out to 585,000 new jobs.
The hitch is the labor market. The Goldman analysts reckon that estimate is too high because of "labor supply bottlenecks." (That's the tight labor market we've been writing about.)
They also take into account historical hiring patterns across industries.
Stunning stat: "Around one-third of the total private investment pledged to green and semiconductor manufacturing is set to occur in Arizona," Goldman analysts write. (That's largely due to investments from TSMC and Intel.)
Go deeper