Tight labor market stands in the way of the White House manufacturing push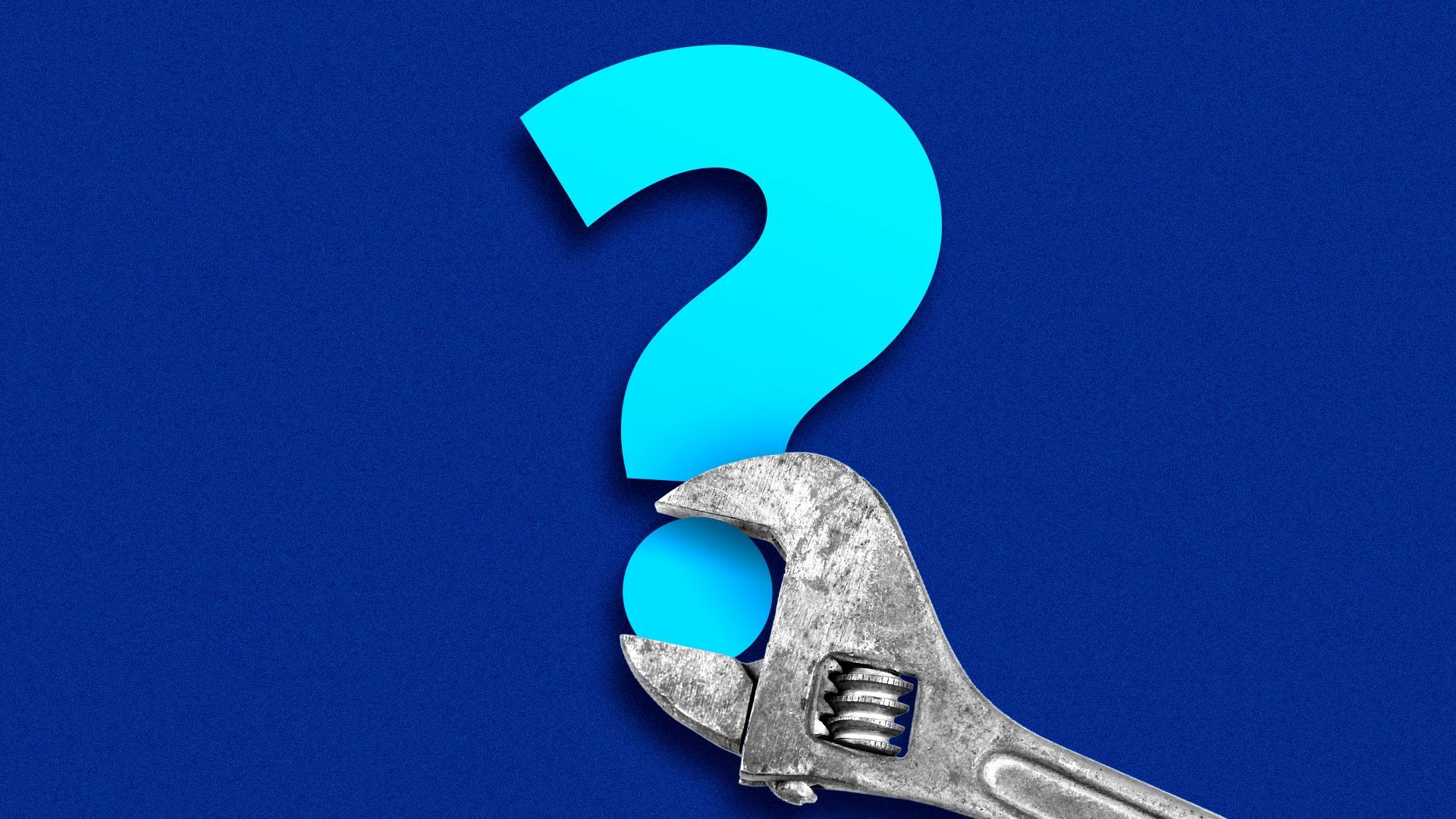 Federal money is set to pour into the manufacturing industry in the U.S., but a big question looms: Who is going to do all this work?
Why it matters: The tight labor market poses a challenge to what Axios' Neil Irwin calls the coming manufacturing investment supercycle.
That's a broad term for all the investment going into U.S. heavy industry, triggered by pent-up demand and money from the Biden administration's signature legislation: the Inflation Reduction Act, the Bipartisan Infrastructure Law and the CHIPS and Science Act.
These are projects to build things like batteries, chips and solar cells.
Driving the news: Chipmaker TSMC said in its Q2 earnings report that production at its first plant in Arizona would be delayed because of a skilled worker shortage.
The Semiconductor Industry Association warned last week that there aren't enough workers to meet the demand spurred by the CHIPS Act.
This isn't just about the chip industry, the group said in its report. "Other high-growth technology industries of strategic importance to the future of the U.S. and the world are facing a similar talent gap and are competing for the same pool of trained workers."
What they're saying: The White House knows the tight labor market poses challenges. Officials point out that they're working on initiatives around training workers, whether that's on the job or in partnership with schools.
"Part of what we're doing is investing in training so that we have skilled tradespeople," said Celeste Drake, a senior White House labor adviser, speaking more broadly about the manufacturing sector.
The administration is working with labor unions, employers and colleges on this, she said.
Drake also noted that sometimes when employers lament labor shortages, the real problem is they haven't raised wages high enough to attract the workforce they want.
Also: The U.S. labor force still has room to grow, Heather Boushey, a member of the White House Council of Economic Advisers, told Axios, pointing to recent increases in labor force participation, particularly for women.
Some of what needs to happen is a shift in the workforce, she said, with folks going from low-paid service sector jobs into these higher-paying fields. (That's a change already underway thanks to automation and AI.)
Meanwhile: The American Federation of Teachers last year started work on building out new curriculums and paid internship programs, in partnership with both schools and companies, to train high school and community college students in technical fields.
They've already partnered with chipmaker Micron on a program in New York along these lines.
"Over the course of time, high schools and community colleges will be able to train nearly all the new technical staff that's going to be needed as part of chip manufacturing in the United States," Randi Weingarten, the president of the American Federation of Teachers, told Axios.
Between the lines: Typically, an administration would be out there touting its legislation as a job creation plan, but we're in a moment of low unemployment.
And the goal of all these bills isn't simply job growth — it's more about resilient supply chains, competing with China, and even national security.
The bottom line: A lot of money is coming into the manufacturing and high-tech sectors, and staffing up to meet that growth will be something to watch for the next decade or more.
Go deeper