Low-wage earners are 14 times more likely to lose jobs to AI, report finds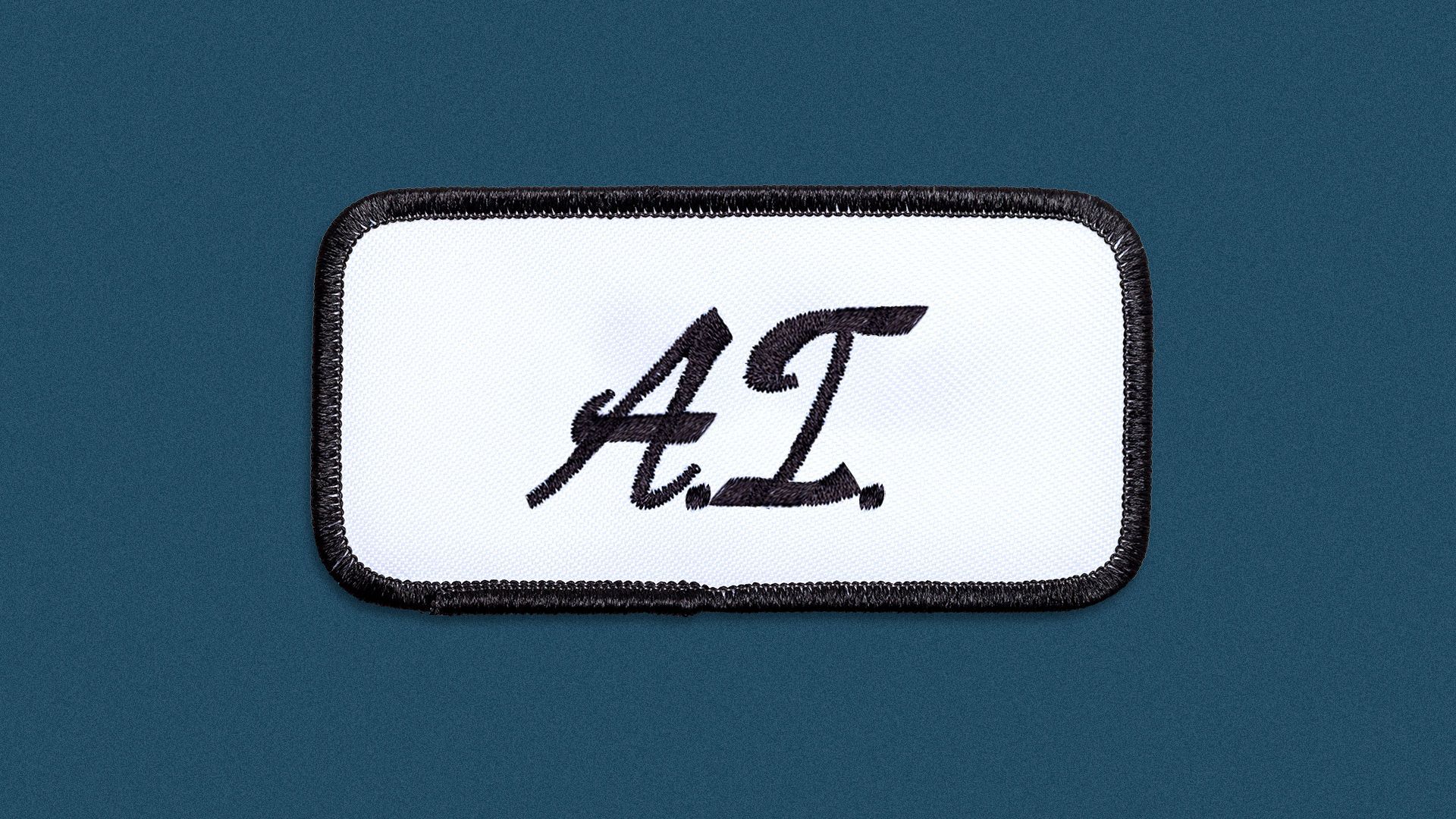 The workers most likely to be replaced by advances in artificial intelligence are those in lower-wage occupations, concludes a new report from the McKinsey Global Institute.
The big picture: This isn't necessarily a story of mass job loss — these workers are likely to find higher-paying jobs in different industries, part of a broader trend already underway.
Meanwhile, higher-wage earners will also be affected by AI, but they're less likely to get thrown out of work. "Your job will shift and change, but you won't have to find a new job," says Kweilin Ellingrud, a McKinsey Global Institute director and report co-author.
State of play: Automation, accelerated by the needs of the pandemic era, has already begun displacing low-wage workers across four different fields.
Those include jobs in office support, food service (waiters/waitresses/fast-food checkout), customer service (retail clerks), and production workers who move material or work machines.
You've already seen some of this: Ordering kiosks at McDonald's replaced front-line staff; self-checkouts replaced CVS cashiers; and front-line office staff never came back after the fully remote days of COVID.
AI will turbocharge these kinds of changes. "The in-going model was about 21% of activities can be automated away. When we layer on generative AI that jumps to 30%," says Ellingrud.
A prominent example is in customer call centers, where AI can replace more humans taking calls or conducting chats.
By the numbers: 11.8 million workers in these occupations may need to find a new kind of job by 2030, the report says.
Some will move into higher-paying roles in the same industry (a grocery cashier becomes a manager, say); 9 million may shift industries entirely.
Those earning $38,200 a year or less are up to 14 times more likely to need to change occupations by 2030 than the highest earners.
Jobs in these categories, making up the two lowest wage quintiles, are disproportionately held by those with less education, women and people of color.
Key point: The jobs in these four categories make up 39% of jobs in the U.S., per the report. The defining question is what happens to them.
"It's the biggest question facing our workforce today," says Ellingrud.
Zoom out: Based on what's happened in an incredibly dynamic labor market over the past three or so years, there's evidence of what could play out as these job categories diminish — and it's a positive story.
From 2019 to 2022, 8.6 million workers changed occupations, either switching fields entirely or moving into higher-paying work in the same field, per McKinsey's analysis. More than half of those shifts were among workers in these four categories.
The McKinsey report finds that AI and advancement in tech will likely spur job growth in higher-paying fields, and given current demographic trends (there's an overall labor shortage in the U.S.) that means employers are going to need those displaced workers.
The report suggests employers loosen some requirements in hiring — around education, for example, and that they expand training.
The bottom line: The transition could be bumpy, but advancements in technology might mean many workers transition to better-paying jobs.
Go deeper