Economic woes pile up against Chinese consumers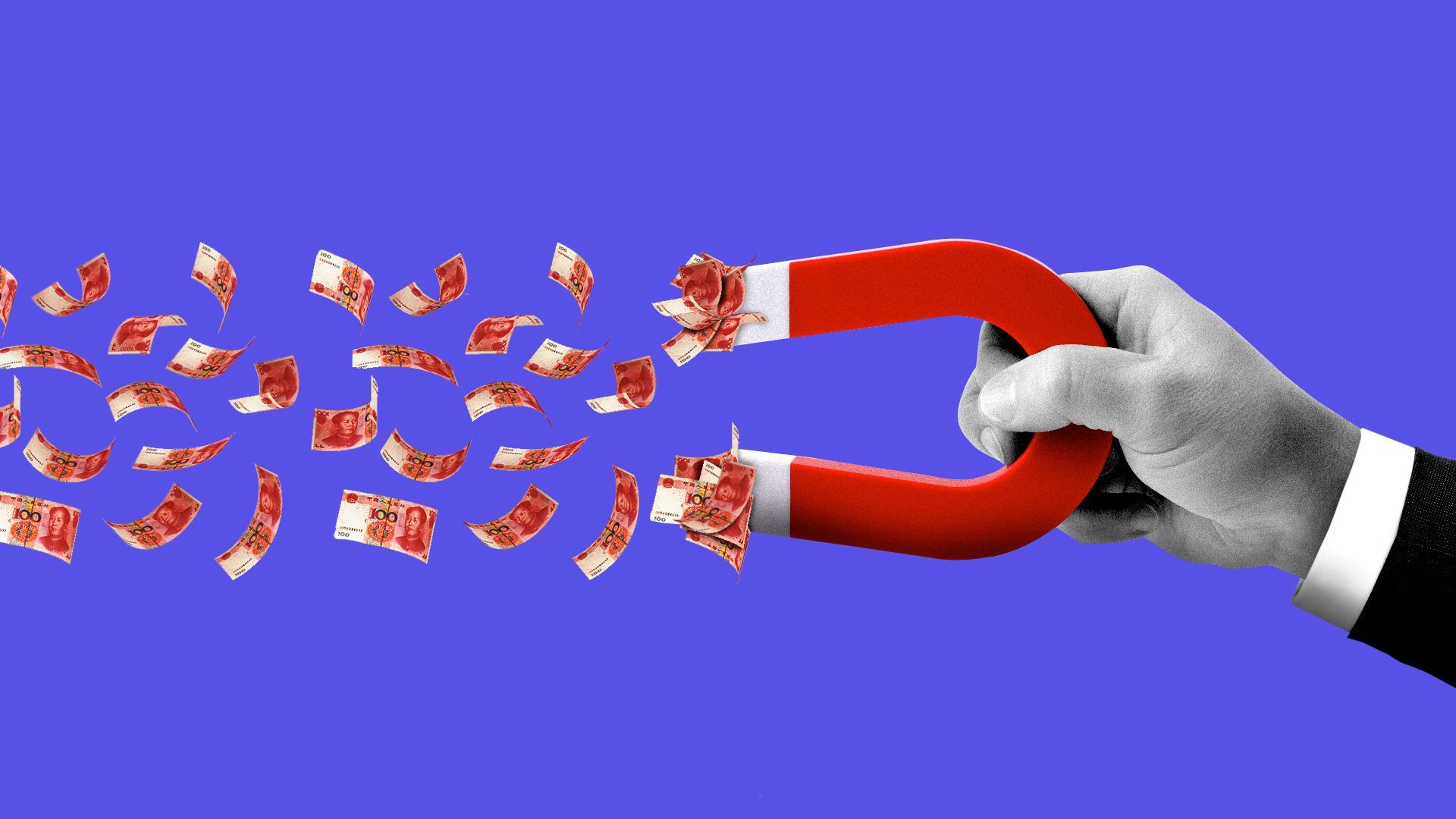 Chinese consumers haven't unleashed the kind of spending that many multinational companies had hoped for following the easing of COVID restrictions.
Why it matters: Economists have worried that "scarring effects" from lockdowns and job losses would take time to heal.
The latest: While the market is "really picking up," it's not been at the speed that "everybody had hoped for," L'Oréal CEO Nicolas Hieronimus told Reuters last month.
The company's competitor, Estée Lauder, noted a similar observation about pace last week when describing its China business.
Meanwhile, the country's biggest online platforms — Alibaba, JD.com, TikTok's China equivalent Douyin — have been focused on selling low-price goods this year as consumers are also belt tightening.
Flashback: That's a far cry from where hopes were at the end of last year — that as lockdowns ended, Chinese consumers would resume travel and spend feverishly and en masse in 2023.
Households had accumulated about $827 billion in excess savings since the pandemic began. And investors were eager to see where that cash would flow.
Reality check: But in the six months since Beijing loosened COVID restrictions, financial snapshots of hundreds of millions of families have become discordant.
Zoom in: Confidence levels among Chinese consumers have taken a hit as real estate sales have fallen about 50% below their peak levels three years ago, according to Bloomberg.
For context, China's real estate market accounts for as much as 70% of household wealth and 40% of collateral held by banks.
One of China's biggest property developers, Country Garden, is now also on the brink of default, and experts fear that its troubles could spread.
And China Evergrande Group's bankruptcy protection filing last week has only added to growing anxieties.
What they're saying: "The ongoing housing correction, high youth unemployment, and a price war over electric cars [are all fueling] poor consumer and business expectations," Erin Baggott Carter, a political science professor at the University of Southern California, tells Axios in an email.
"Higher domestic consumption is important for healthy, long-term economic growth, but encouraging it may require major — and therefore untenable — political changes."
What to watch: China is experiencing an "expectations recession," Bert Hofman, former China country director at the World Bank, told Bloomberg.
"Once everybody believes that growth will be slower going forward, this will be self-fulfilling."
Barclays, JPMorgan, Citi and Goldman Sachs are among investment firms that have cut their forecasts for China's economic growth, sometimes continually.
Go deeper: What China's slump means for the world
Go deeper