What China's slump means for the world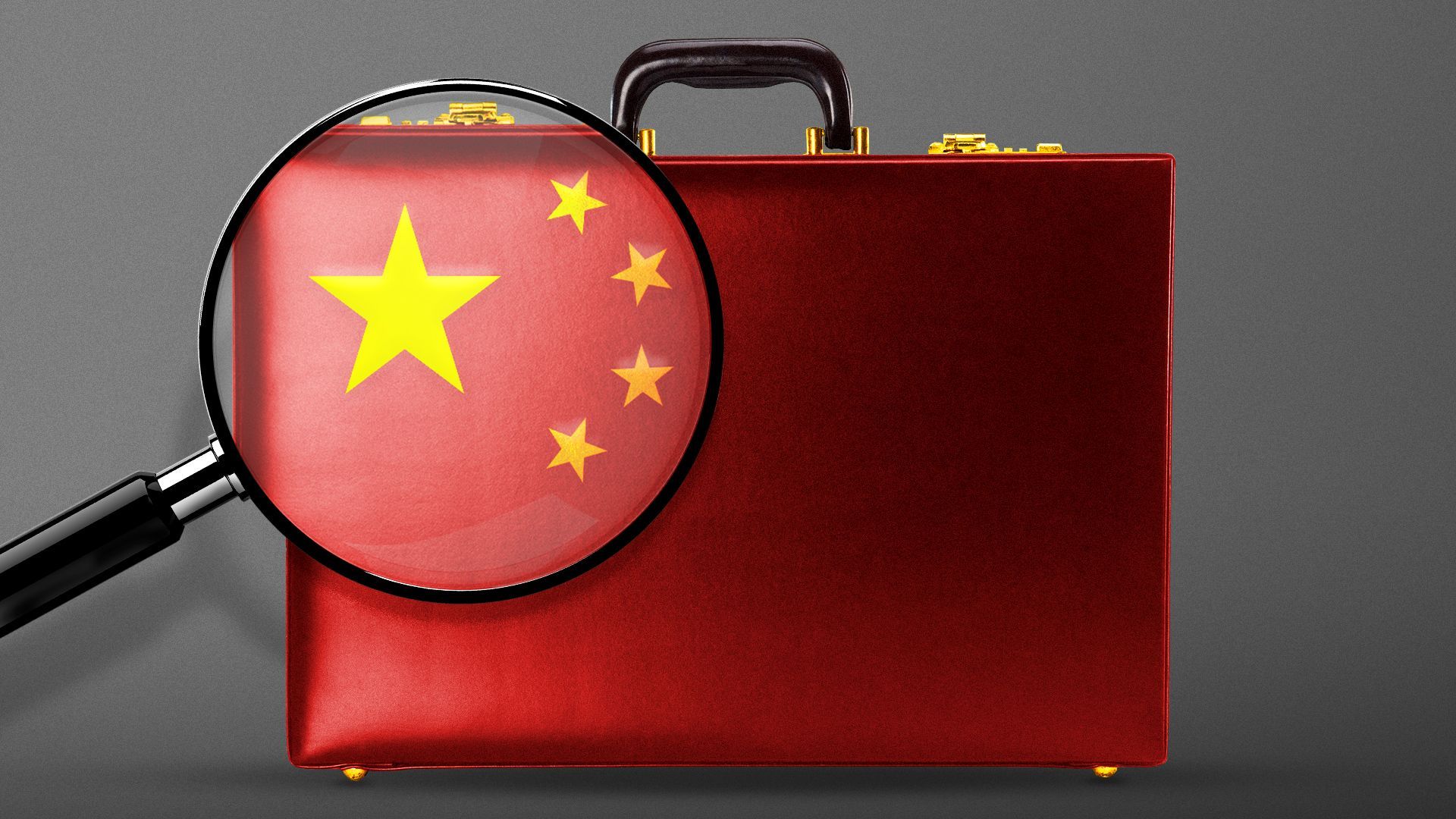 China's post-pandemic reopening isn't going so well. But the economic implications for the rest of the world, and especially the United States, are more limited — and two-sided — than they may seem.
Why it matters: The challenges facing the Chinese economy are real. But they appear less likely to spill over into major economies and financial markets than the nation's size and geopolitical importance might imply.
It is the flip side of President Xi Jinping's focus on making China more of an economic and financial island. Compared to other nations, there are few pathways of interdependence through which, say, the popping of a property bubble there causes financial losses worldwide.
And given the global inflationary situation, softer demand in China has some benefits for the rest of the world.
Driving the news: Chinese gross domestic product grew only 0.8% in the April through June quarter. Over the last year, China's GDP is up 6.3%, reflecting the emergence from its severe pandemic lockdowns. The latest number suggests the rebound is waning.
Between the lines: Chinese leaders face a knotty set of challenges. Their standard playbook to stimulate growth — loosen lending standards and spend big on infrastructure — would worsen the underlying challenges of debt overhang and large-scale malinvestment.
Yes, but: U.S. goods exports to China were $154 billion, about six-tenths of a percent of U.S. GDP. Exports to Mexico were more than twice that, and it's easy to put together a short list of mid-size countries that together drive more demand for American products.
America's direct financial exposure to China is also limited. The Vanguard Total World Stock Index Fund has 3.1% of its assets in Chinese stocks; meanwhile, Chinese debt ownership is overwhelmingly domestic. The Vanguard Total International Bond ETF has only 1.2% of its assets in Chinese bonds.
Financial linkages and trade relationships are bigger for Asian nations closer to China.
Contrast that, for example, with 2007, when vast sums of debt backed by U.S. homeowners' sketchy mortgages clogged the balance sheets of European banks.
What they're saying: "Many countries do depend on strong Chinese growth to promote growth in their own economies, particularly countries in Asia," Treasury Secretary Janet Yellen said in a Bloomberg interview at the G20 summit in India.
She added that "slow growth in China can have some negative spillovers for the United States."
That notwithstanding, U.S. officials tend not to view domestic Chinese economic problems as a first-order risk for the United States.
And slower growth in China likely means less demand for oil and other commodities on global markets. Crude oil prices were down 1.3% at noon Monday.
It could mean more finished industrial products on a global market that has been supply-constrained in recent years. For example, every Chinese-made car that domestic consumers don't buy can be sold elsewhere.
Go deeper