SoftBank-backed chipmaker Arm files for an IPO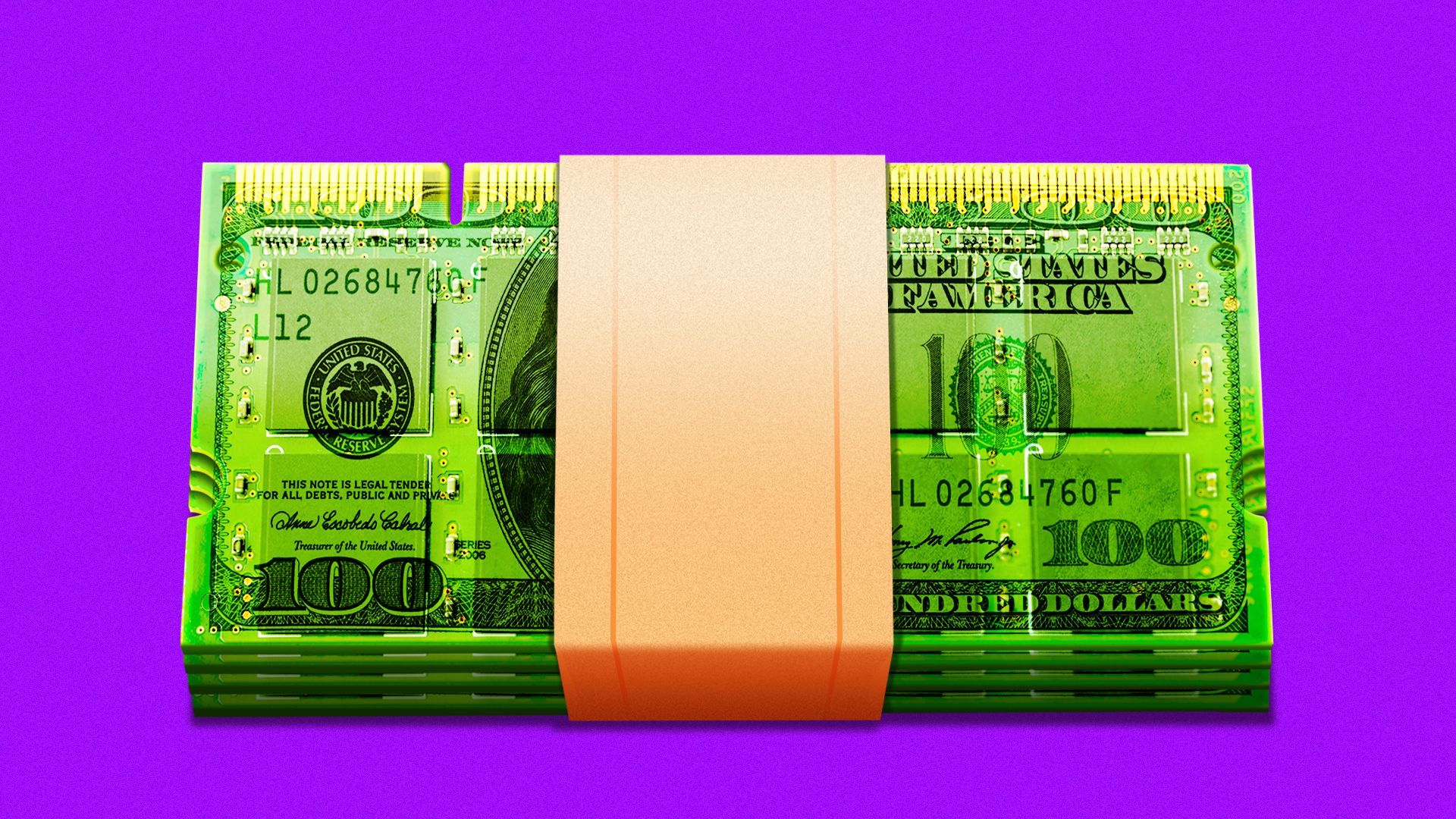 Arm, the giant British chipmaker, on Monday filed for its highly anticipated initial public offering.
Why it matters: This would be the year's largest IPO so far, with the company's American Depositary Shares (ADS) set to trade on the Nasdaq under the ticker "ARM."
The big picture: This marks Arm's return to the public markets after SoftBank acquired it in 2016 for $32 billion.
Last year an attempt to sell Arm to Nvidia fell through over antitrust concerns.
Valuation expectations are between $60 billion and $70 billion, with SoftBank reportedly acquiring a 25% stake from its Vision Fund subsidiary at the $64 billion mark.
By the numbers: Arm reports $2.68 billion in revenue for the fiscal year ending in March, down 1% year-over-year, per U.S. GAAP accounting standards. SoftBank in May said the unit saw a 5.7% increase in the most recent fiscal year under international accounting standards.
The company posted a net income of $524 million for that fiscal year, down from $549 million the previous year, per the IPO filing.
Arm also posted $675 million in revenue for the quarter ending in June, down 2.5% year-over-year — a smaller drop than the 11% SoftBank disclosed under international accounting standards. It had a net income of $105 million for the quarter, down from $225 million in the year-ago quarter, per the filing.
Between the lines: It's unclear how much stock SoftBank seeks to sell via the listing, though Arm's filing notes that it will remain a "controlled company" per Nasdaq's definition. SoftBank will retain voting control.
Zoom out: Despite some early signs of a potential return of IPOs thanks companies like Cava and Oddity Tech, this summer's slump in the public markets revived concerns over a broader rebound.
The bottom line: Arm's IPO comes as semiconductor demand has has weakened, especially for consumer markets like PCs and smartphones, squeezing chip stocks.
Go deeper