Jimmy and Rosalynn Carter in "different era" of lives, grandson says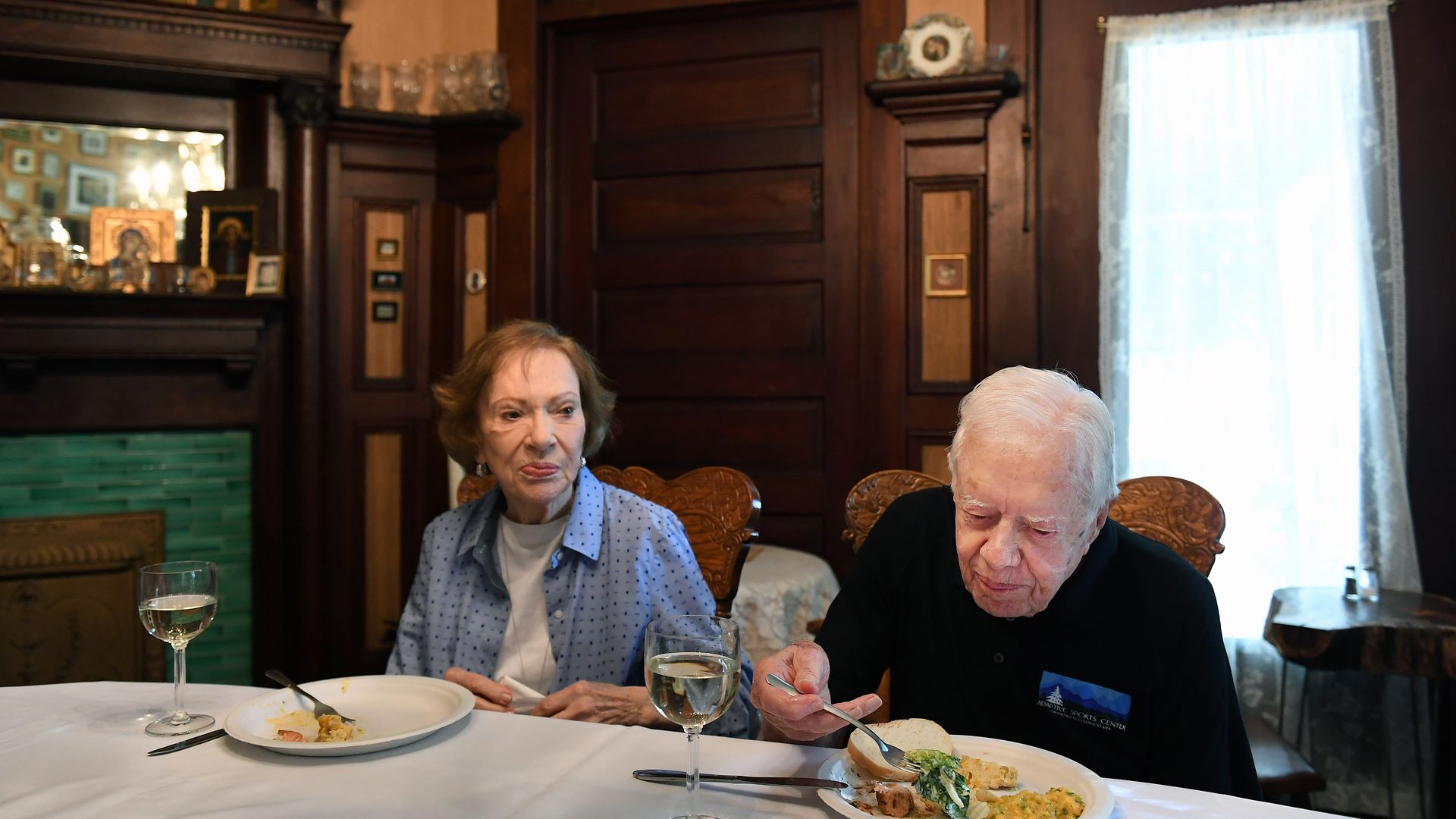 Former President Jimmy Carter and his wife Rosalynn Carter are in a "different era" as varying health conditions have required some changes in their lives, their grandson said Saturday.
Driving the news: "It's clear we're in the final chapter," Josh Carter told People in an interview, adding that the former president is grateful for all the well wishes he received after announcing he would enter hospice care.
Jimmy Carter, 98, is the oldest living U.S. president.
He was diagnosed with metastatic melanoma in 2015, but was later declared cancer-free after undergoing treatment.
"He's still fully Jimmy Carter," Josh Carter told People, but said the former president is very tired.
Now that the former president has entered hospice care, someone is always at the Carters' Plains, Georgia, home to keep them company, Josh Carter said.
Rosalynn Carter, 96, was diagnosed with dementia in May of this year.
"She still knows who we are, for the most part — that we are family," Josh Carter told People.
Rosalynn celebrated her 96th birthday on Friday by eating peanut butter ice cream and cupcakes. She also released butterflies, which she's loved since she was a child, in her garden.
The couple, who have been married for 77 years, still hold hands, Josh Carter said.
And while it's "gotta be hard" for the former president to see Rosalynn lose some memories, "they've experienced everything that you can together. I think the beautiful thing is that they are still together," Josh Carter said.
Go deeper