Hunter Biden's ex-lawyer wanted to put POTUS on witness stand, report says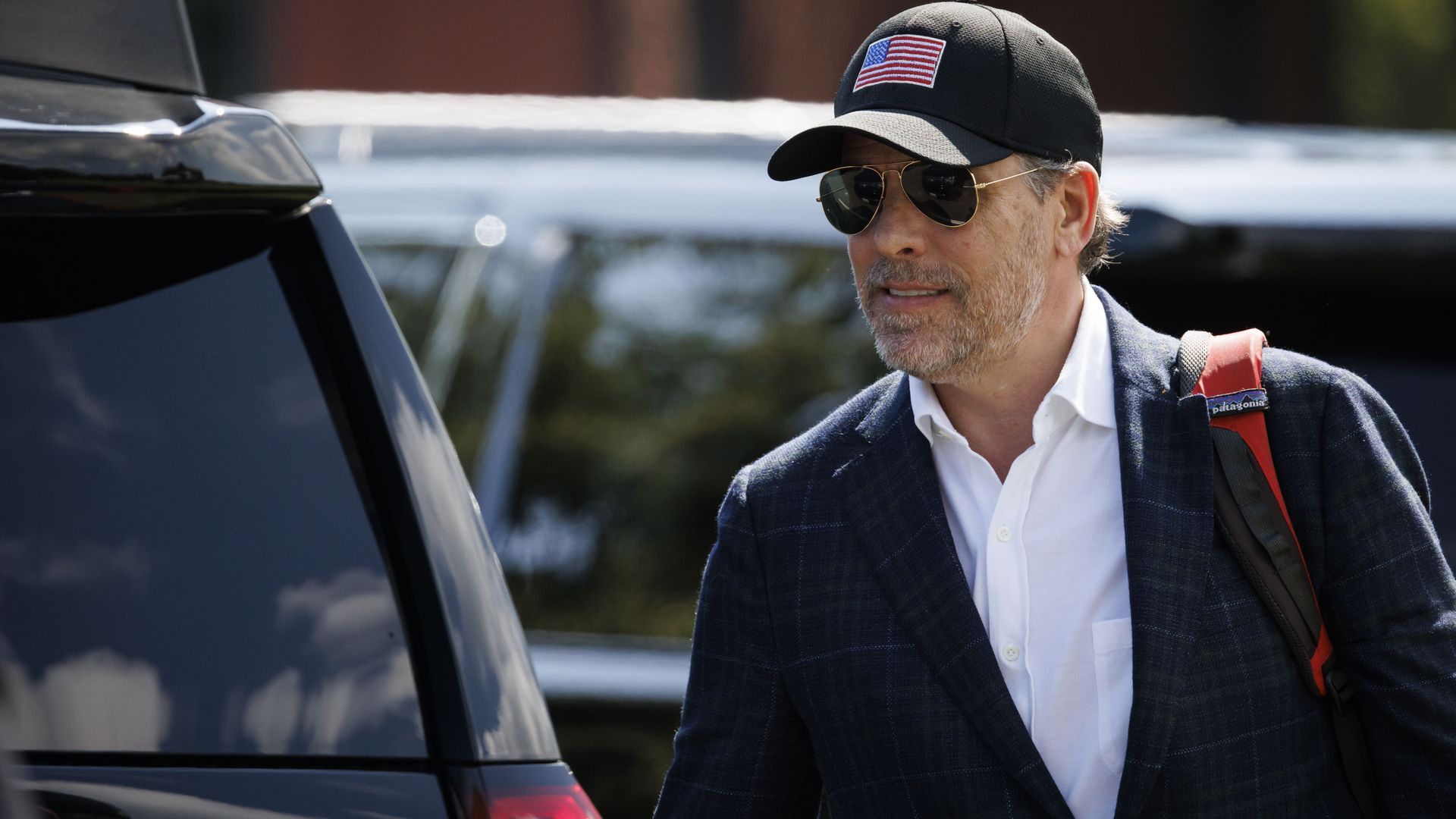 Hunter Biden's lawyer told the Justice Department that President Biden would be a "fact witness" in any criminal trial involving his son, according to a media report.
Why it matters: After the plea deal unraveled last month, a criminal trial for Hunter Biden is more likely now, Axios' Alex Thompson writes.
Hunter's then-lawyer, Chris Clark, wrote a 32-page letter to the Justice Department after The Washington Post reported in October that federal agents believed they had enough evidence to charge Biden's son with tax and gun-related crimes.
"President Biden now unquestionably would be a fact witness for the defense in any criminal trial," Clark wrote, according to internal correspondence obtained by Politico.
"This of all cases justifies neither the spectacle of a sitting President testifying at a criminal trial nor the potential for a resulting Constitutional crisis," Clark wrote in the letter.
Zoom out: Politico and The New York Times both obtained hundreds of pages of internal correspondence this weekend between Hunter's team and his father's Justice Department.
These revelations come as Clark — Hunter Biden's lead defense attorney for over two years — withdrew from the case this week and lawyer Abbe Lowell took over.
In another big weekend story, The Times goes behind the scenes of how Hunter's plea deal almost imploded even before it unraveled in court.
After IRS whistleblowers came forward, U.S. Attorney David Weiss wanted to change the terms by having Biden plead guilty to two tax misdemeanors.
Clark accused the Justice Department of misleading him, and said there would be no deal. After talking to Hunter, he changed his mind and agreed to the terms.
Go deeper