Schumer and McCarthy find rare unity on government funding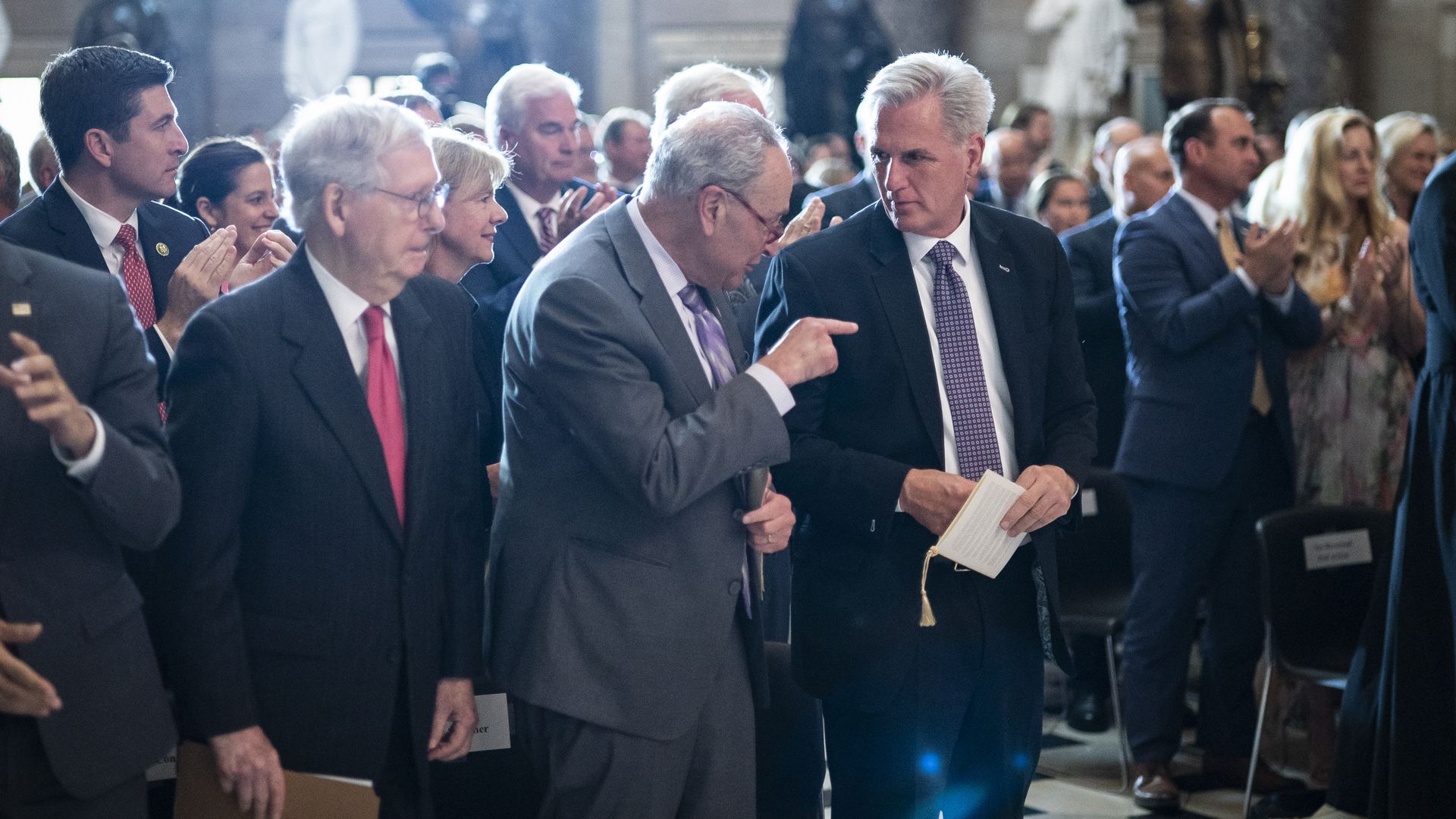 Senate Majority Leader Chuck Schumer (D-N.Y.) on Tuesday praised House Speaker Kevin McCarthy (R-Calif.) for floating a stopgap measure to keep the government funded past September.
Why it matters: Such a measure will likely be essential to avert a government shutdown on Sept. 30 as Congress struggles to pass appropriations bills on time.
Driving the news: McCarthy said during a House GOP conference call on Monday evening that a continuing resolution will likely be needed to give breathing room to House and Senate appropriators.
But, he said, the measure would only go until early December at the latest and would not push the process up against the Christmas vacation.
What he's saying: Schumer, during a press call on Tuesday, said he spoke with McCarthy about a possible continuing resolution in July.
"I thought it was a good thing that he recognized we need a CR in September," Schumer said. "I'm supportive of that."
"A CR until early December provides time for consideration" of appropriations bills, he added.
Yes, but: Schumer also swiped at House Republicans for advancing party-line appropriations bills that pare back funding to 2022 levels and include hardline conservative policy riders.
The Senate by contrast, he noted, has "worked in a bipartisan way to report all 12 bills out. Every one of them had near-unanimity."
"The only way we're going to avoid a government shutdown is by bipartisan support in both houses," Schumer added.
Go deeper