The tweets haunting Trump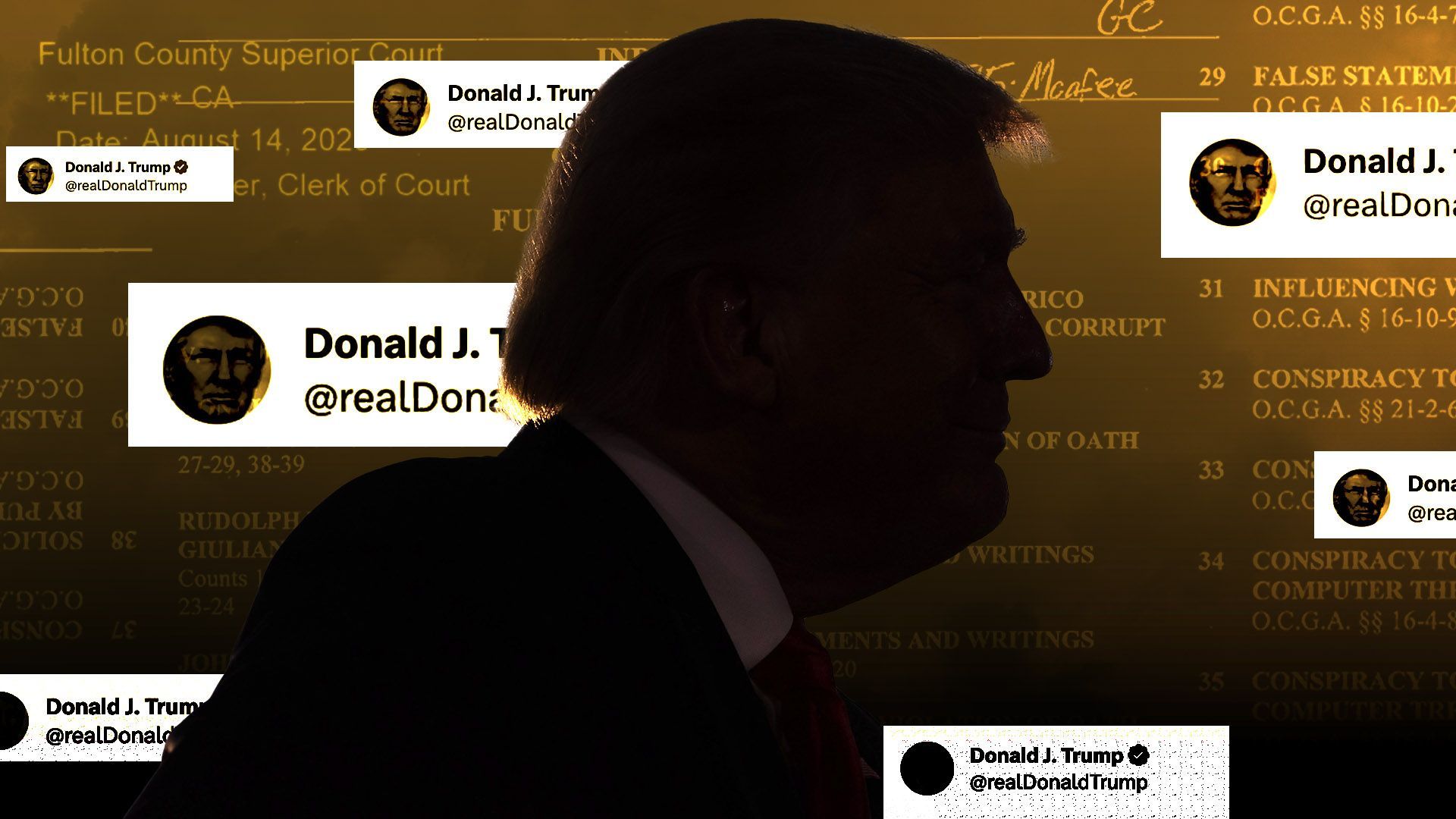 Georgia's racketeering indictment against former President Trump and 18 of his allies lists 161 "overt acts" allegedly committed in furtherance of a conspiracy to overturn the 2020 election.
Zoom in: 12 of those overt acts are tweets sent from Trump's account.
Why it matters: Long used as a euphemism by Republicans to poke fun at sensitive liberals, Trump's "mean tweets" — or in this case, tweets promoting baseless claims of voter fraud and pressuring state officials — have become evidence in the vast criminal case against him.
Driving the news: Trump allies quickly seized on the indictment's inclusion of seemingly innocuous tweets to claim prosecutors were criminalizing free speech — a similar defense lodged in response to special counsel Jack Smith's federal election charges.
For example, the indictment refers to a tweet by Trump on Dec. 3, 2020, in which he advertised an election fraud hearing convened by Georgia's state legislature and broadcast on far-right TV network OAN.
Posting multiple screenshots of the overt acts section, conservative activist Charlie Kirk tweeted: "This is not a criminal case. It is a bid to nullify the United States Constitution."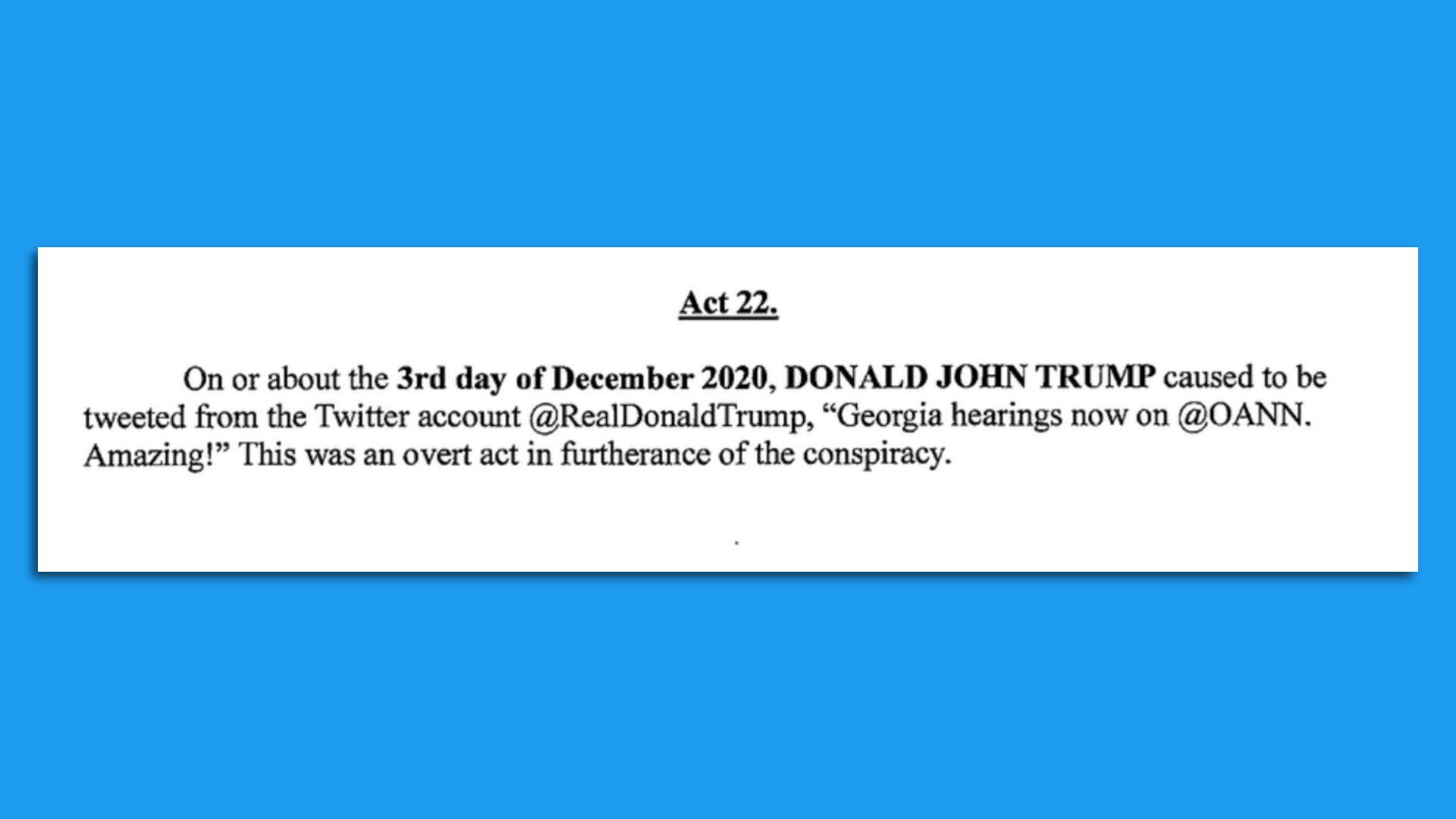 Reality check: Overt acts are not standalone allegations of criminality, and Trump was not charged simply for tweeting.
Rather, the legal term refers to a pattern of behavior supporting a broader criminal enterprise — in this case, an alleged seven-state election conspiracy by 19 defendants and 30 unindicted co-conspirators.
The indictment alleges that in sum, Trump's 12 tweets — as well as phone calls, texts, meetings and other activity by him and his allies — comprised elements of a conspiracy to subvert the election by people who knowingly spread election lies.
Between the lines: Renting a car is not illegal. Nor is buying a ski mask or mapping out a street's surveillance cameras. But if those steps were taken in furtherance of a plot to rob a bank, they may be listed as overt acts in a conspiracy indictment.
The big picture: Trump's public-facing communication style and blunt rhetoric is part of what has endeared him to the GOP base. There's no sign his legal troubles will compel him to change tack, especially with such a dominant lead in the polls.
Trump says next Monday he'll present a "Large, Complex, Detailed but Irrefutable REPORT" on voter fraud in Georgia that should result in the charges against him being dropped.
Georgia's Republican Gov. Brian Kemp swiftly shot back: "The 2020 election in Georgia was not stolen. For nearly three years now, anyone with evidence of fraud has failed to come forward — under oath — and prove anything in a court of law."
Go deeper