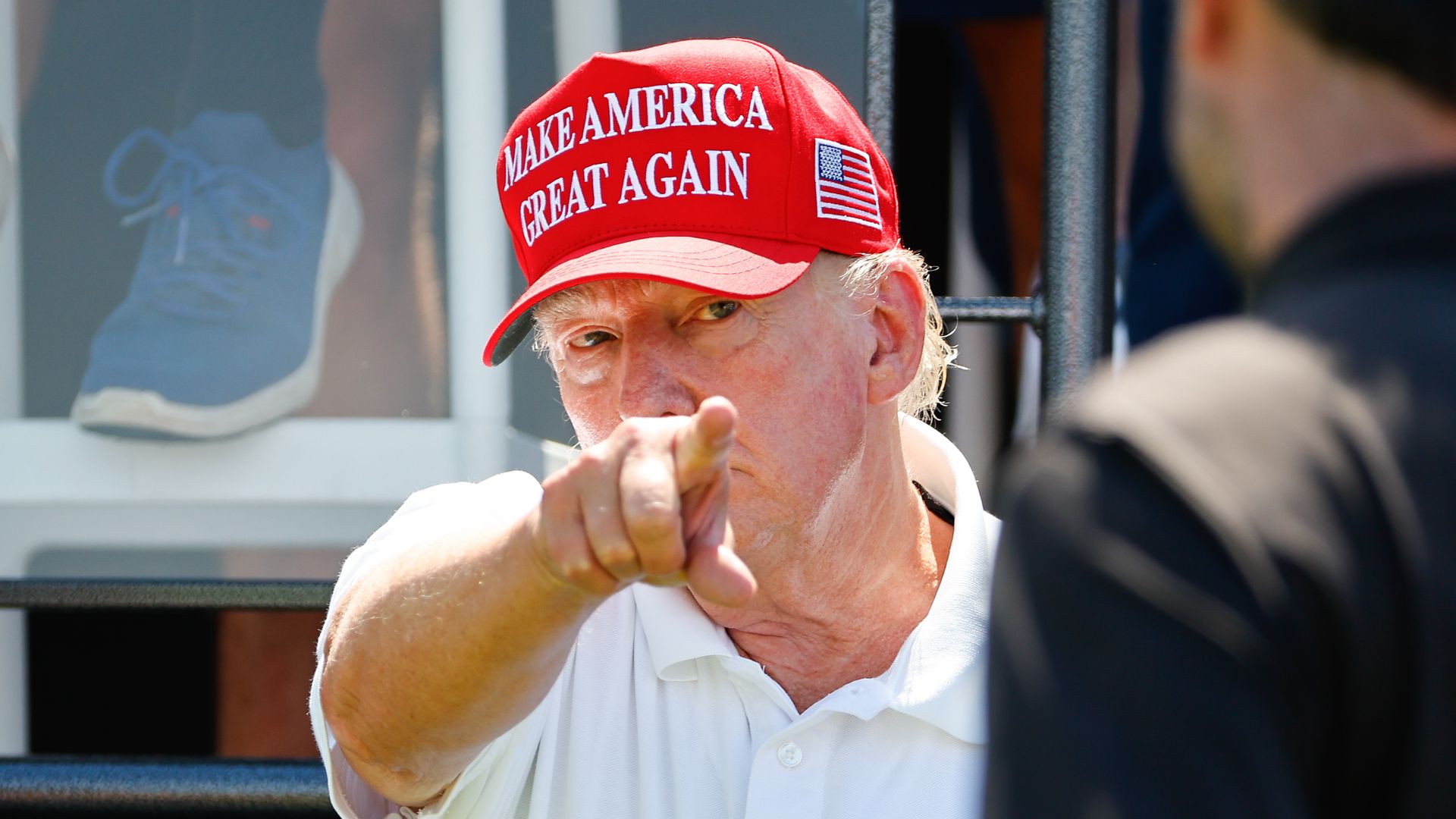 Former President Trump's long history of trying to influence witnesses is suddenly exacerbating his legal jeopardy, raising the prospect that the 2024 GOP front-runner could be remanded into custody pending trial.
Why it matters: Past investigations in which Trump tested the line on witness intimidation did not carry the threat of immediate imprisonment. Now — out of office and facing a potential fourth indictment as soon as this week — Trump's lack of restraint has become the biggest short-term threat to his freedom.
Driving the news: Trump today appeared to warn former Georgia Lt. Gov. Geoff Duncan against testifying before the Fulton County grand jury that is hearing evidence in the state's 2020 election probe, calling the Republican a "nasty disaster" and a "loser."
Georgia law states that a judge is authorized to release a defendant on bail if they pose "no significant risk of intimidating witnesses or otherwise obstructing the administration of justice."
Trump has not been indicted in Georgia, but the conditions of his release on federal charges in D.C. and Florida include restrictions on attempts to intimidate or harass witnesses.
Between the lines: The federal judge overseeing Trump's election conspiracy case in D.C. explicitly warned the former president on Friday not to make statements that could intimidate witnesses or prejudice potential jurors.
"The more a party makes inflammatory statements about this case, which could taint the jury pool … the greater the urgency will be that we proceed to trial quickly," Judge Tanya S. Chutkan told Trump's lawyers.
A speedy trial is the last thing Trump wants, as his legal strategy depends in large part on winning the 2024 election and shielding himself with the presidency — though his potential self-pardon powers would not apply to state charges.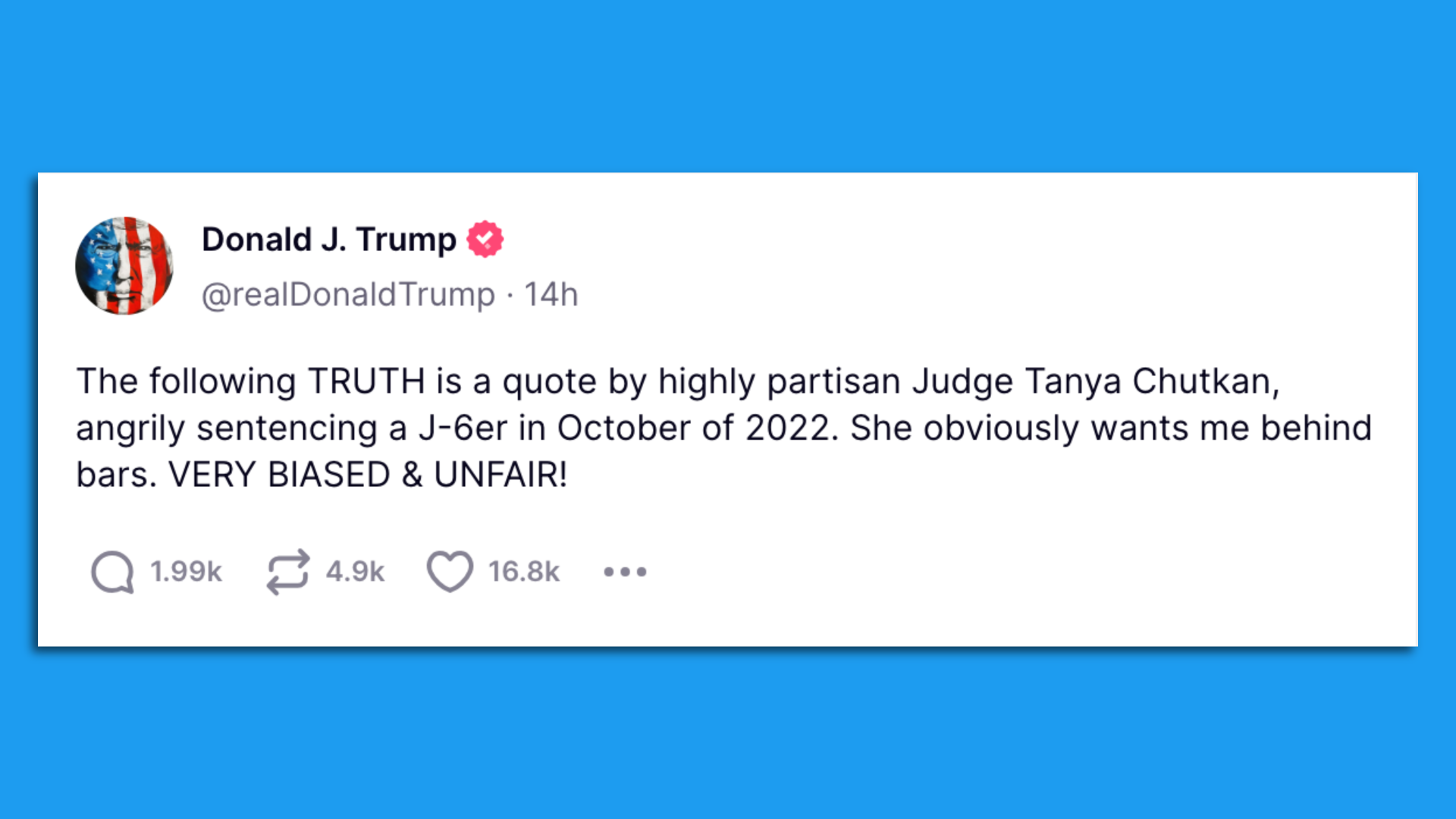 The big picture: Justice Department policy prevents sitting presidents from being prosecuted, which is one reason Trump hasn't faced criminal consequences for attacking witnesses in past investigations.
From 2016 to 2019, former special counsel Robert Mueller found 10 instances of Trump potentially obstructing justice during the Russia investigation, including his rhetoric toward indicted former associates Paul Manafort, Michael Flynn and Michael Cohen.
In 2019 and 2020, Trump publicly criticized witnesses who testified in the impeachment proceedings over his attempts to pressure Ukraine to investigate his political enemies. He later fired several government officials who cooperated in the inquiry.
In 2022, former White House aide Cassidy Hutchinson alleged that multiple Trump allies sought to influence her decision to cooperate with the House Jan. 6 committee: "It was almost like I felt like I had Trump looking over my shoulder," she testified.
The bottom line: Trump is seeking to undermine the judicial system at every level, attacking prosecutors, judges and witnesses. The tactic has helped fuel his dominance in the GOP primary — but all it may take is one unforgiving judge to indefinitely remove the former president from the campaign trail.
Go deeper