Biden's plan to forgive student debt for over 800,000 borrowers upheld by judge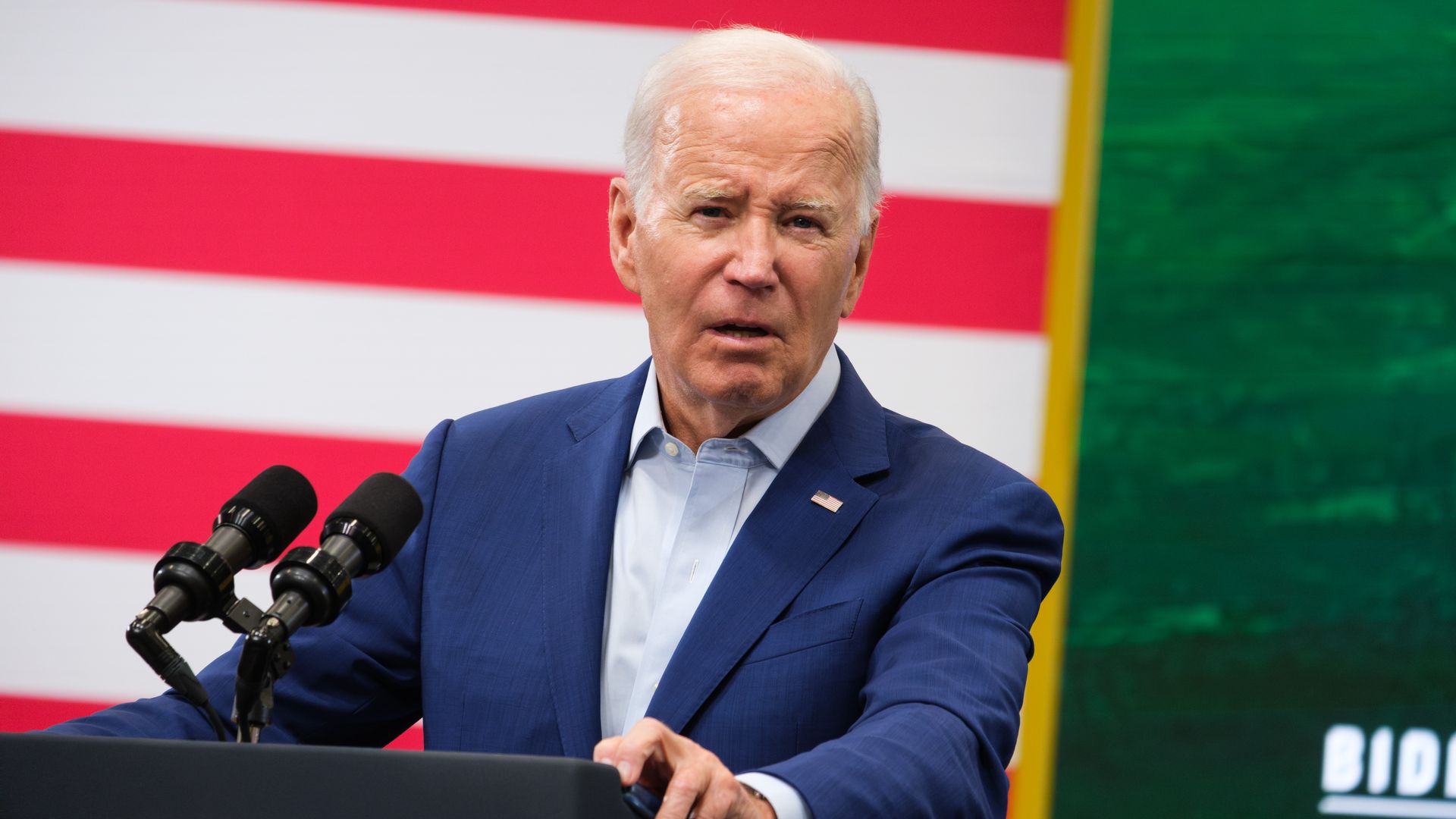 A federal judge dismissed a lawsuit Monday from conservative groups looking to block student loan forgiveness for some 804,000 borrowers.
Why it matters: The decision marks a win for student loan borrowers and for President Biden, who promised to continue pursuing debt relief after the Supreme Court's decision last month to strike down his administration's loan forgiveness plan.
Details: The lawsuit was filed by the New Civil Liberties Alliance on behalf of the Cato Institute and Mackinac Center in federal court in Michigan.
They argued the federal government doesn't have the legal authority to forgive the debt.
"The district court did not rule on the merits of the case and instead said Cato and Mackinac were not the right parties to bring it," said Sheng Li, a lawyer with the New Civil Liberties Alliance, in an email.
"We disagree with the court's conclusion regarding legal standing and are reviewing legal options with our clients."
Catch up quick: The relief stems from administrative fixes to existing income-driven repayment plans, the Department of Education said last month.
The administration said it was addressing "historical failures" in which qualifying payments were not properly accounted for in bringing borrowers closer to qualifying for debt forgiveness.
Under existing income-driven repayment plans, borrowers can get their remaining student loan balance wiped after they have been making payments for 20 or 25 years.
To get some borrowers to that threshold, the administration counted partial and late payments, as well as periods when a borrower was in certain categories of forbearance or deferment.
By the numbers: Some 804,000 borrowers who have been in repayment for over 20 years will start to see their student debt canceled, the White House said Monday.
More than 614,000 of them will have all of their remaining federal student loan debt canceled.
What he's saying: "Because of errors and administrative failures of the student loan system that started long before I took office, over 804,000 borrowers never got the credit they earned, and never saw the forgiveness they were promised - even after making payments for decades," Biden said in a statement Monday. "I was determined to right this wrong."
Editor's note: This article has been updated with comment from Sheng Li, a lawyer with the New Civil Liberties Alliance.
Go deeper