FEC eyes use of AI in campaigns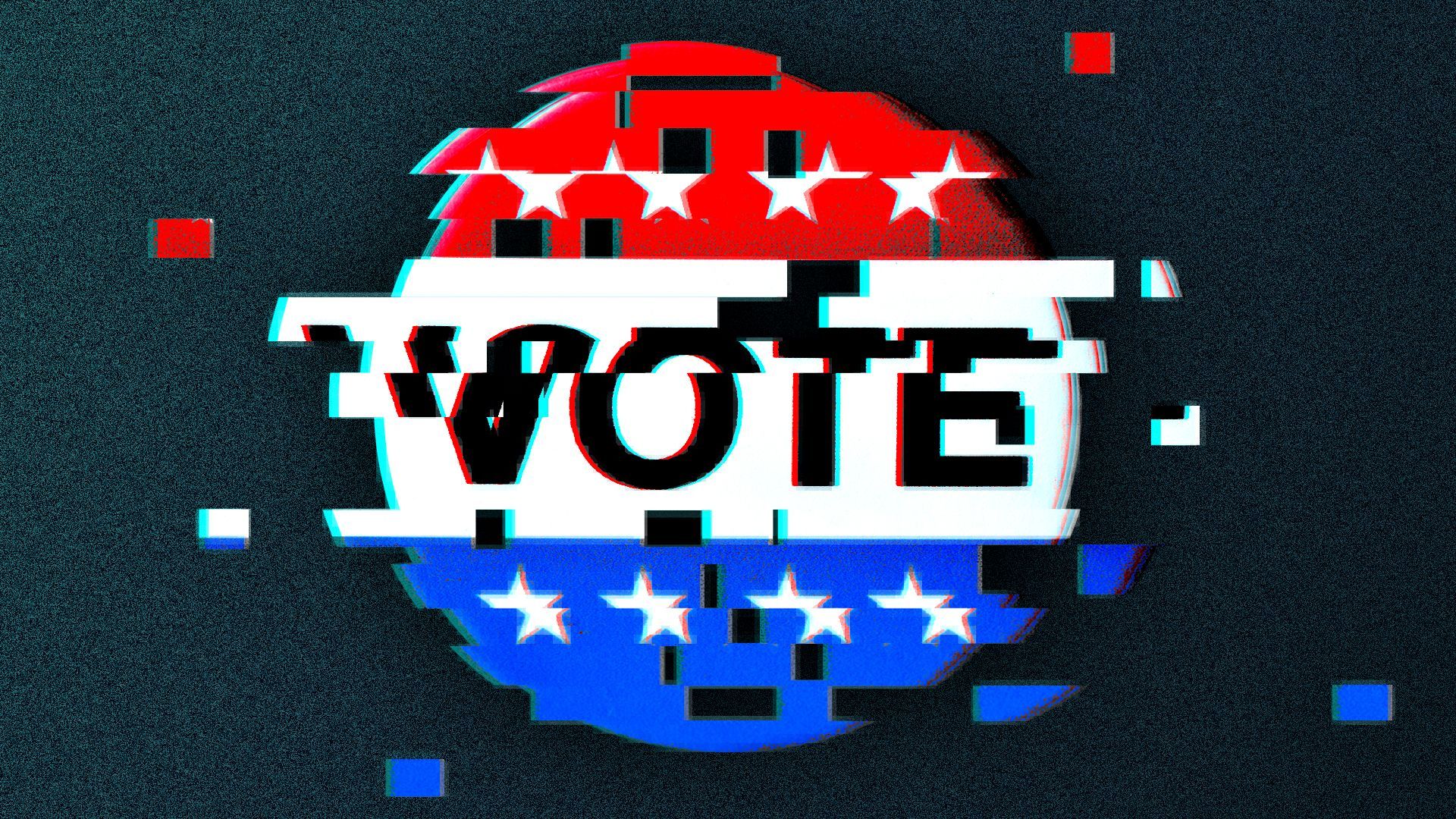 The Federal Election Commission is opening up a public debate over whether and how campaigns should be allowed to use artificial intelligence (AI).
Why it matters: The FEC's hands may be tied when it comes to any final regulation, but this will be one of the first opportunities for the public to register their concerns about the controversial surge of AI in campaign ads.
As of now, there are nearly no rules around how political campaigns can leverage the new technology.
It has already been widely adopted ahead of 2024, helping target donors, draft text and generate videos — and sparking fear of AI fueling misinformation, as Axios has reported.
Driving the news: The FEC unanimously voted Thursday morning to receive input from the public on a petition brought by the advocacy group Public Citizen, which pushes to restrict the use of AI from generating intentionally false content in campaign materials.
It will be sent to the Federal Register, which will then launch 60 days of public comment.
It's not unusual for agencies to send these kinds of petitions out for public comment. It's a very early step in the regulatory process, but Thursday's vote is especially notable after commissioners failed to move an earlier version of the AI petition forward in June.
The process leaves plenty of opportunity for details to change — and ultimately they may choose to adopt nothing.
What they're saying: "I don't pretend that the FEC can solve all of the problems that people are concerned about in the field of AI, but it is possible that we can solve some of them," Democratic Commissioner Ellen Weintraub said during the discussion.
Commissioner Allen Dickerson, a Republican, raised concerns, saying federal statue does not prevent candidates from making false claims about what an opponent has said or done — which Congress has refused to change.
The FEC has asked for more power to punish campaign fraud, "but as is Congress's right, it has chosen to ignore that request," Dickerson said.
Otherwise, lies created by AI might already be restricted — along with lies promoted by any other means.
There are "serious First Amendment concerns lurking in the background of this effort," Dickerson added.
The big picture: Deep fake campaign videos have already been on the rise and the Republican National Committee grabbed national attention back in April by releasing an AI-generated video featuring a dystopian version of the future if President Biden is re-elected.
"Inside and outside government, there is deep concern about how AI might damage our elections," Tom Moore, a senior fellow at the Center for American Progress and a former chief of staff to Weintraub, told Axios.
"The Commission's decision to give the public the opportunity to speak out could be useful to not just the FEC, but also other agencies, the White House, and Congress as they all grapple with AI," he added.
Go deeper