First look: RNC slams Biden in AI-generated ad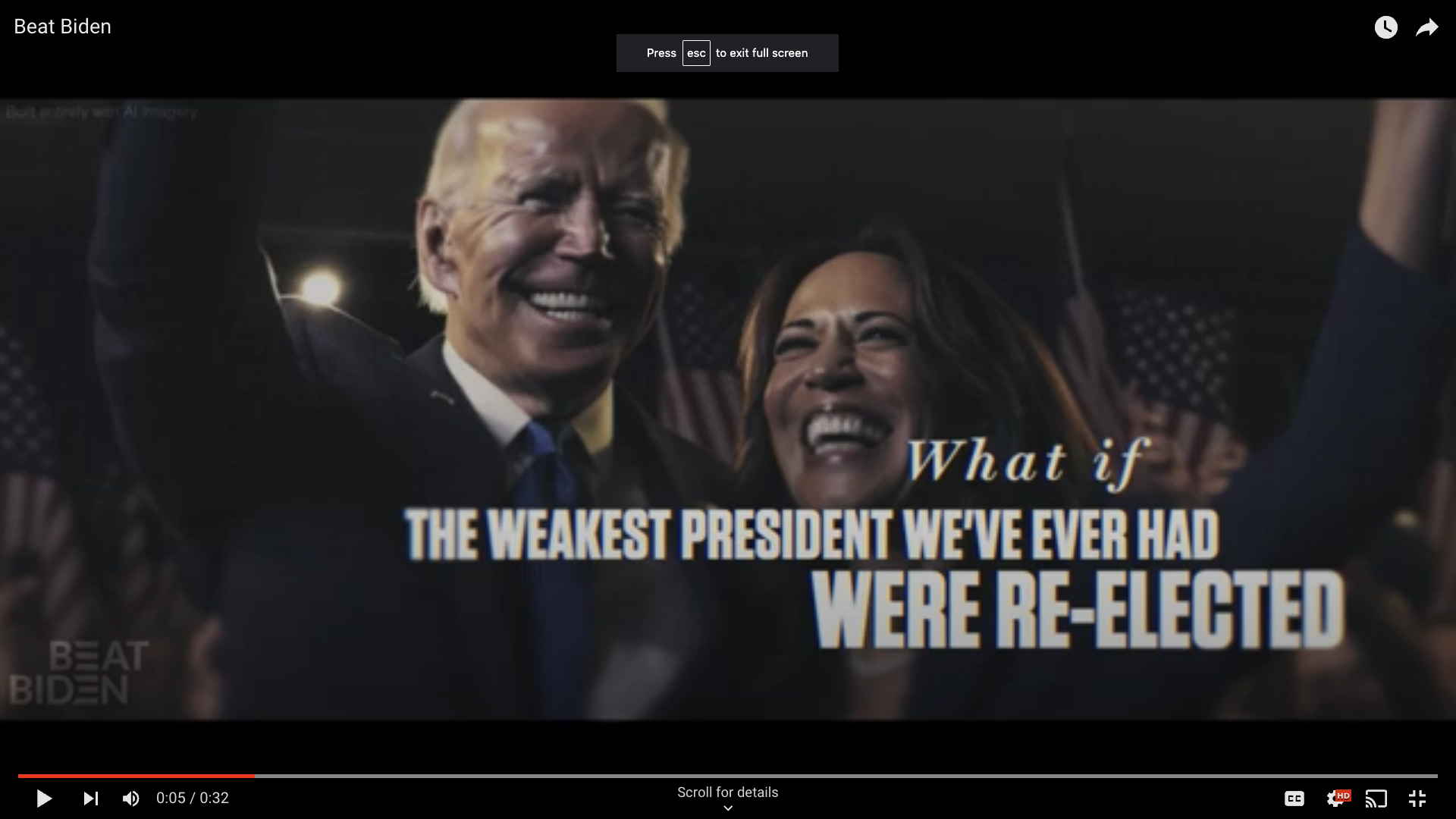 The Republican National Committee responded to President Biden's re-election announcement Tuesday with an AI-generated video depicting a dystopian version of the future if he is re-elected.
The video features AI-created images appearing to show Biden and Vice President Kamala Harris celebrating at an Election Day party, followed by a series of imagined reports about international and domestic crises that the ad suggests would follow a Biden victory in 2024.
Why it matters: AI-generated images are disrupting art, journalism, and now politics. The 2024 election is poised to be the first election with ads full of images generated by modern Artificial Intelligence software that are meant to look and feel real to voters.
This is the first time the RNC has produced a video that is 100% AI, according to a spokesperson.
Zoom out: A variety of new AI systems such as Midjourney and OpenAI's Dall-E 2 are making it increasingly easy to create digital art and images that are difficult to discern from human-created art and real photographs.
Zoom in: The RNC and other political groups appear likely to use this technology throughout the campaign.
RNC chairwoman Ronna McDaniel said in a statement accompanying the video that "Biden is so out-of-touch that after creating crisis after crisis, he thinks he deserves another four years."
Go deeper