White House announces new national system to track heat-related illness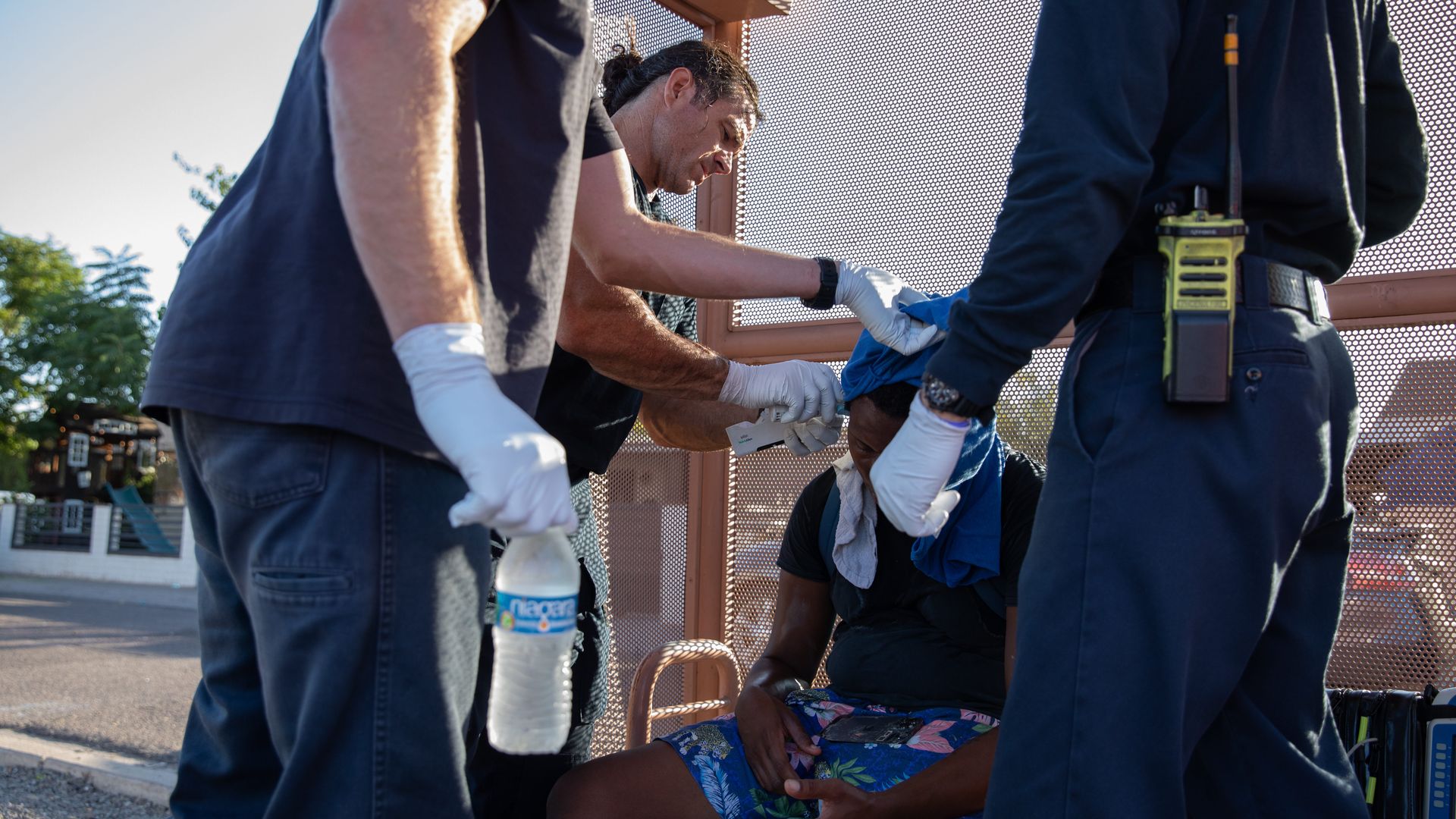 The Biden administration on Wednesday launched a new federal system for tracking heat-related illness across the country as a prolonged heat wave continues to scorch the South.
Why it matters: Extreme heat, which is becoming more common and severe due to climate change, is typically the most dangerous weather-related hazard, though its exact toll on the country is often not immediately known.
What they're saying: Health and Human Services Secretary Xavier Becerra said the tracker will help state and local governments plan for heat events and prevent heat-related illnesses and deaths by deploying heat mitigation strategies, such as cooling centers or outreach programs to at-risk people.
"Heat is no longer a silent killer. From coast-to-coast, communities are battling to keep people cool, safe and alive due to the growing impacts of the climate crisis," Becerra said in a statement.
How it works: The HHS launched the dashboard with the National Highway Traffic Safety Administration, which maintains the National EMS Information System (NEMSIS).
It said the system uses NEMSIS to collect data from 911 calls for heat-related illnesses and shows heat-related emergency medical services activations on the state and county-level.
It also breaks down breaks down patient characteristics by age, race, gender and urbanicity.
The dashboard will be updated every Monday morning but will have a two-week lag behind real time.
By the numbers: On Wednesday, the first iteration of the tool showed that within the last 14 days there were at least 4,944 EMS activations in response to heat-related illnesses, and at least 15 heat-related deaths were among those activations,
It also took EMS an average of 12.3 minutes to reach the patient, and 64.5% of patients were transported to a medical facility.
Arkansas, Nevada, Kansas, South Dakota, the District of Columbia, Nebraska, Alabama, Florida, New Mexico and Georgia had the highest of heat-related EMS activations, respectively.
The big picture: On Wednesday, over 68 million people around the country were under heat alerts.
The National Weather Service warned that a prolonged, dangerous heat wave would continue across the southern states this week — with more record highs expected.
The unveiling of the dashboard comes shortly after the Department of Labor issued its first formal "hazard alert" for extreme heat in an effort to protect workers from heat-related illnesses and death.
Go deeper... Study: Climate change boosted July's heat for 81% of world's population
Go deeper