Trump mocks Chris Christie after comments on Biden and Ukraine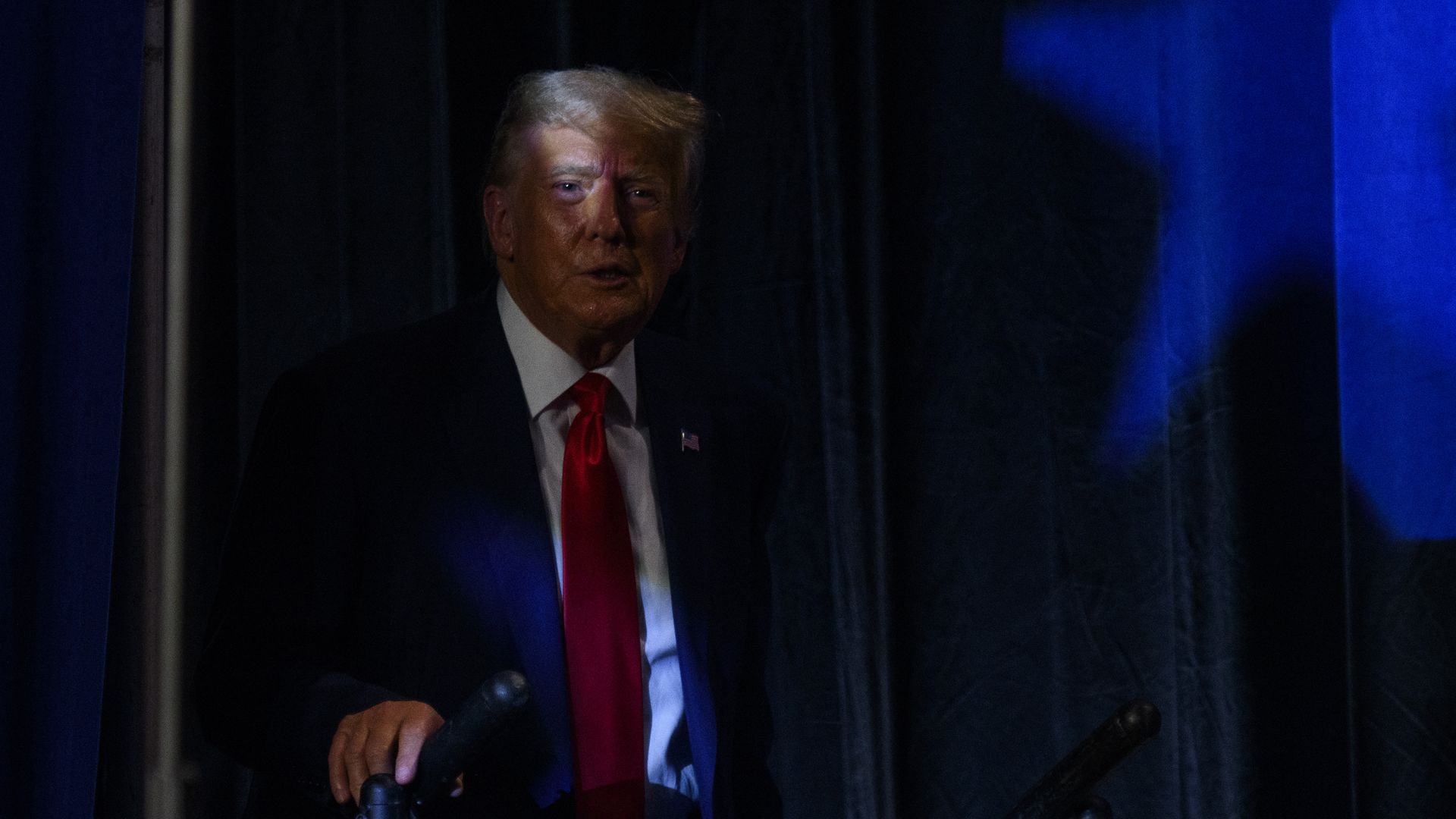 Former President Trump mocked former New Jersey Gov. Chris Christie's weight on Tuesday after Christie said President Biden had done a better job on Ukraine.
Driving the news: Trump told members of the audience not to call Christie a "fat pig," although it wasn't clear if anybody in the audience had.
Christie responded on Twitter to Trump's comments, writing: "If you had the guts you would show up to the debate and say it to my face."
Christie previously responded to comments that Trump made about his weight by saying: "I don't care what he says about me, and I don't care what he thinks about me, and he should take a look in the mirror every once in a while — maybe he'd drop the weight thing off of his list of criticisms."
Christie, a former close Trump ally, said in a MSNBC interview earlier on Tuesday that the U.S. has not done enough for Ukraine.
"I think that President Biden has certainly done better than President Trump and President Trump did better than President Obama on this, we still have more to go," he said.
Go deeper: The GOP candidates who qualify for Fox News debate
Editor's note: This story has been updated with a response from former Gov. Chris Christie.
Go deeper