Barbie gets a makeover from artist who adds tattoos, hoop earrings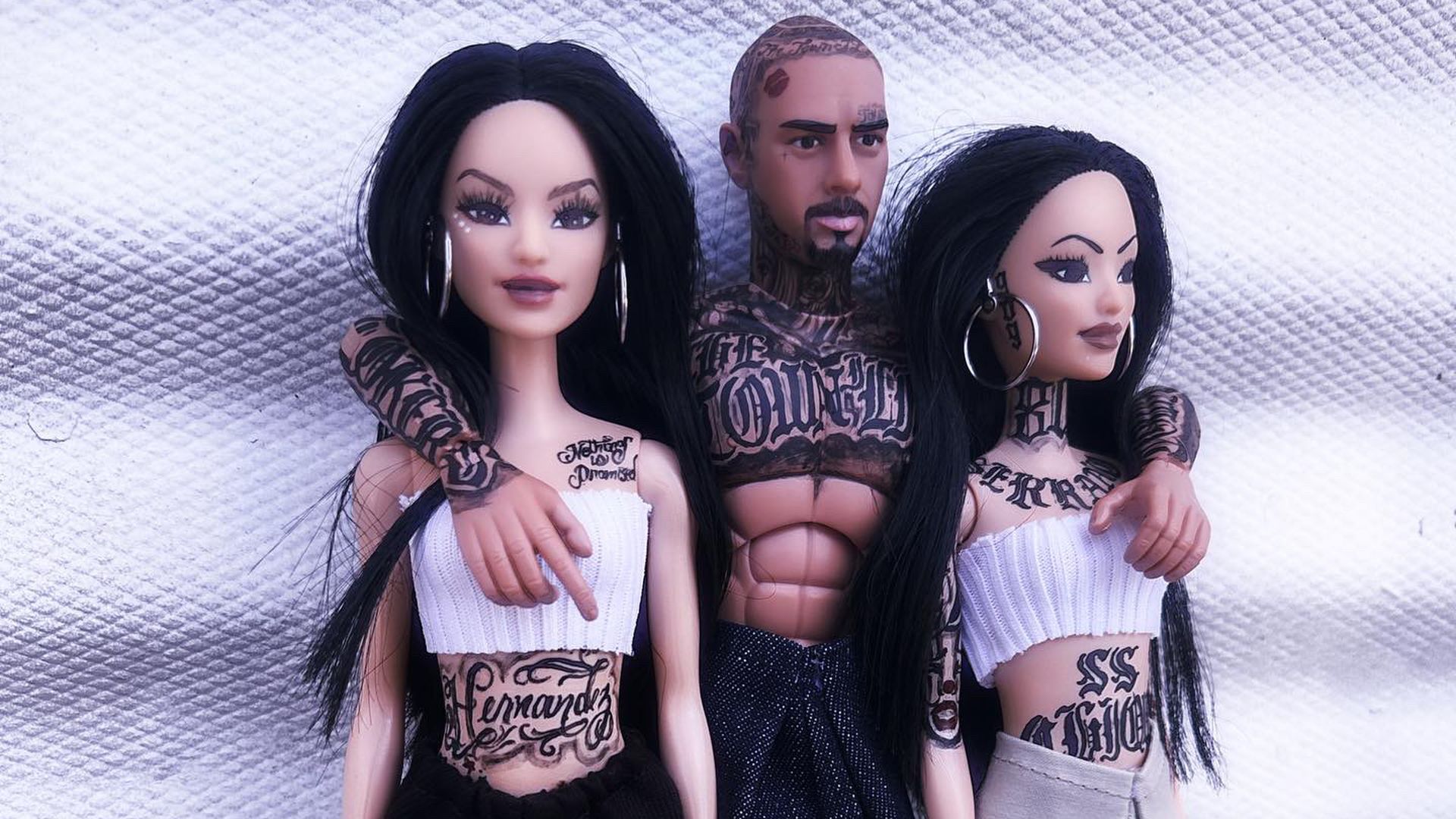 A Los Angeles artist is transforming Barbie dolls with sharpie eyebrows, intricate tattoos and hoop earrings amid conversations around limited concepts of beauty reignited by Barbie mania.
Why it matters: Research has shown that dolls have a direct correlation with how young girls of color see themselves and their standards of beauty.
The nation's growing diversity and a national reckoning over race have propelled some companies to make dolls of color, but few have delved into subcultures among different races or ethnicities in the way that artist Monserrat Reyes is doing with her line of "G Barbies."
Details: Reyes tells Axios she began selling "G Barbies" through her LilGDolls website a few months ago without knowing the movie was coming this summer.
"I just wanted it to resemble people that I knew. That's how it started, from adding the tattoos and the makeup," the 38-old Michoacán, Mexico-born artist says.
Starting at $250, customers can get a ready-made chola Barbie (and now a cholo Ken) or ask for a custom-created one. The dolls take about a day to modify.
Sales are up since the release of the massively popular "Barbie" movie, Reyes says.
The intrigue: After posting videos of chola figurines on TikTok and Instagram, Reyes faced criticism from some users for promoting gang life.
Reyes said that's a stereotypical misconception about Chicanos who wear Dickies or sport tattoos.
"It's not like that. We're actually just really cool and it's an art form. You have Latino lawyers and teachers with tattoos now."
Yes. but: The majority of comments were supportive and said the dolls looked like them or relatives. Users requested more information.
"This is how we dress. This is us," Reyes says.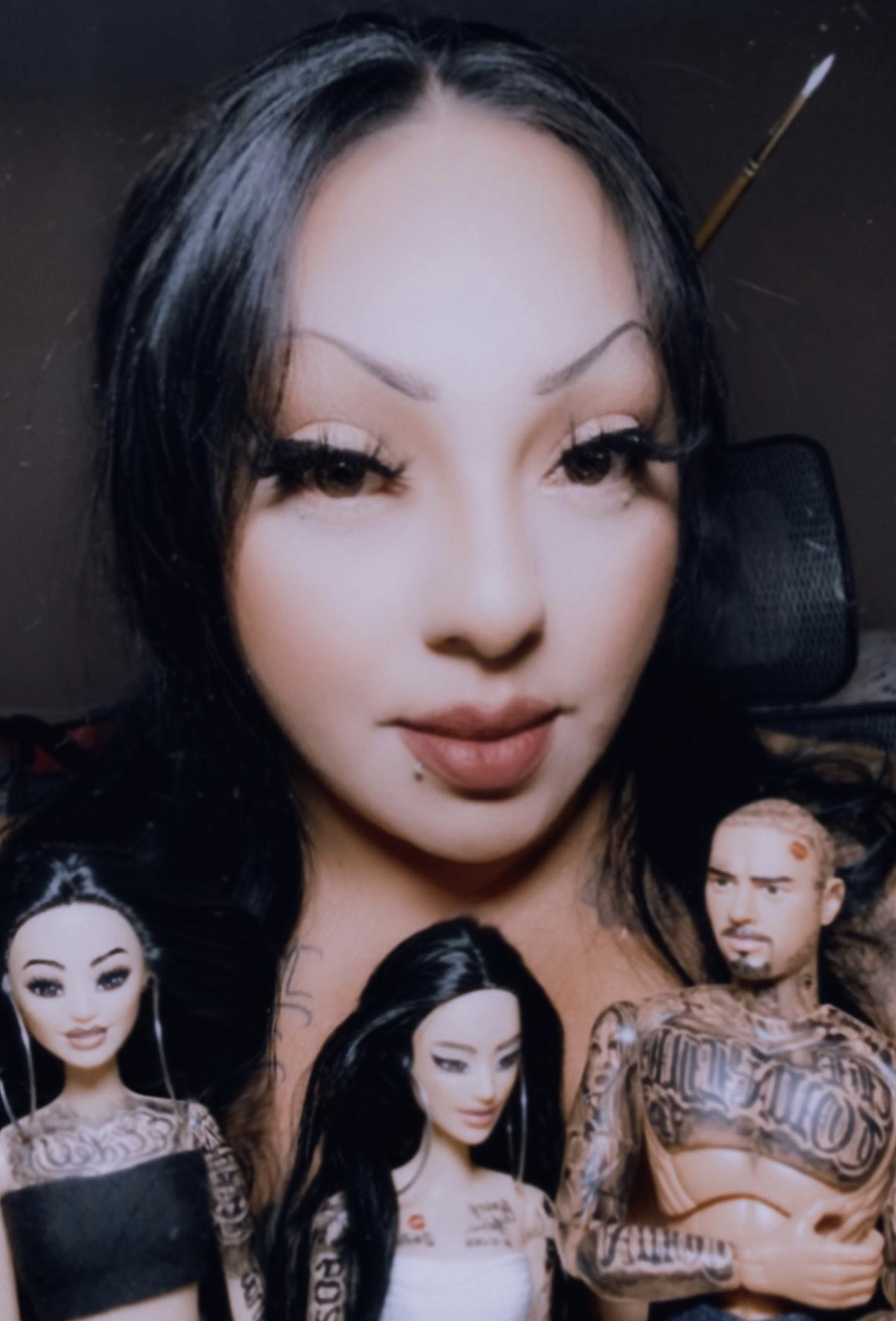 What they're saying: The G Barbies are an example of a history of Latinas taking something in popular culture and making it their own, said Jillian Hernandez, a gender, sexuality, and women's studies associate professor at the University of Florida.
"This is inserting ourselves within a cultural visibility."
"Barbies is really complicated. They are not meant for us. Yet, rather than not engage with Barbie at all, people like this creator are like, 'I'm gonna remix it.'"
Zoom out: The first line of Latina dolls to be sold by major U.S. retailers is expected to hit the shelves soon.
Subscribe to Axios Latino to get vital news about Latinos and Latin America, delivered to your inbox on Tuesdays and Thursdays.
Go deeper