San Francisco mom launches new Asian American doll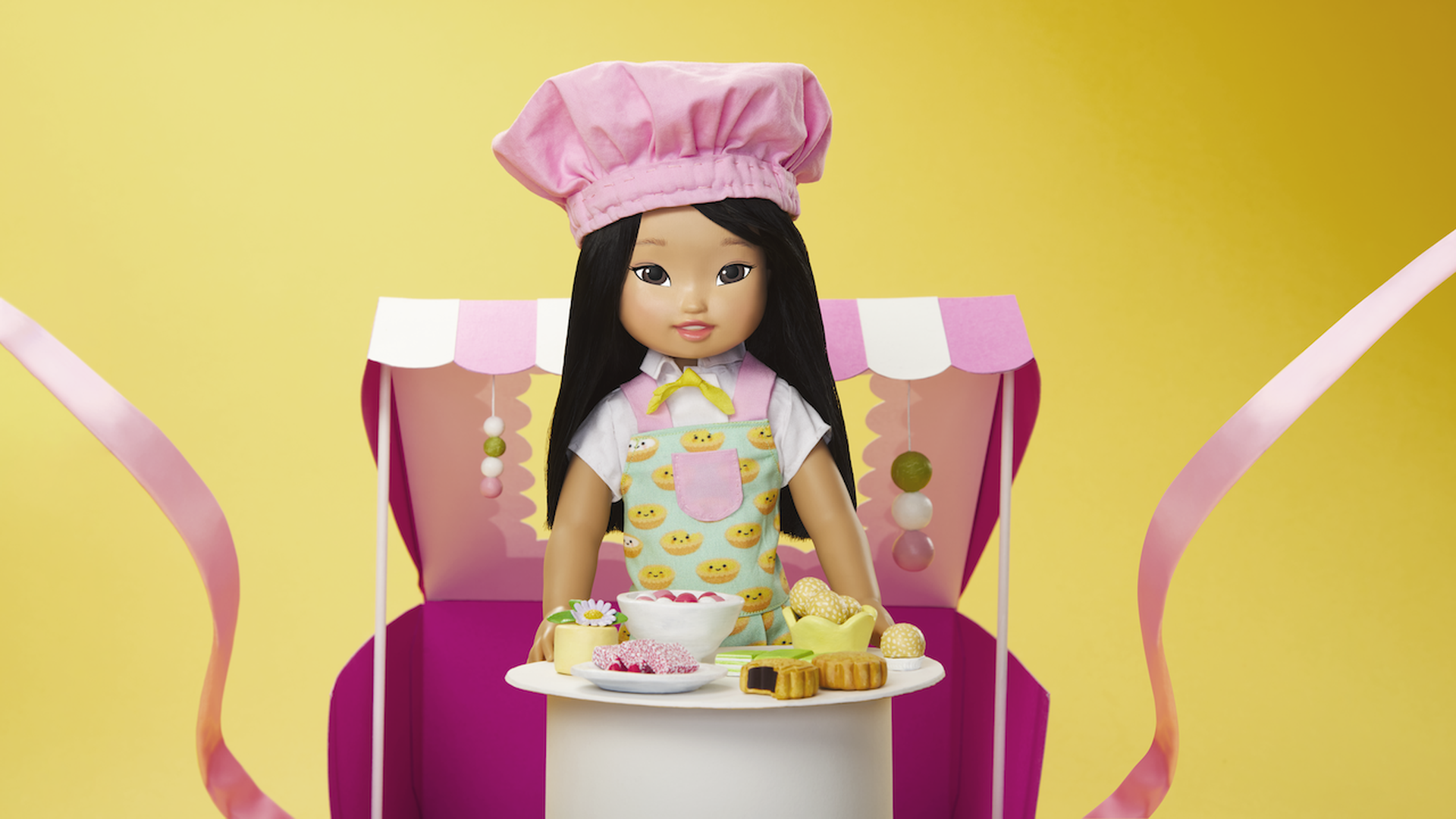 A San Francisco mother is gearing up to launch a new Asian American doll named Jilly in a bid to fill a gap on toy shelves.
Why it matters: Though U.S. doll lines have released some Asian American models, many still use white dolls' molds and rely on stereotypes like kung fu or exoticized features, according to Jilly Bing founder Elenor Mak.
Research has shown that dolls have a direct correlation with how young girls of color see themselves and their standards of beauty.
The backstory: The idea for Jilly Bing originated last year when Mak, the mother of two young kids, began looking for dolls for her daughter Jillian, then 2 years old. But it seemed as if major toy stores only carried Asian dolls that were cartoonish or clichéd, she said.
"They were an afterthought, meaning you have to look really hard to go, 'Is that doll Asian? Oh probably, because she's holding a panda bear.'"
It was a disappointing reminder of her own childhood. Though the blonde-haired, blue-eyed doll Ada had been her best friend, Ada served as a "painful memory ... just always feeling like I wasn't pretty enough because I didn't have blonde hair or big round eyes."
She didn't want that for Jillian, Mak said.
How it happened: Mak had worked in finance but quickly pulled together a team to research the best way to reflect Asian kids' features.
It was also critical for the doll to have a backstory that meaningfully reflects her heritage — not just as a white American Girl's best friend.
State of play: Jilly comes in a set with accessories, including a hat that flips into a little plush egg tart. She loves cooking with her grandma but is also feisty, into sports and proud of her Asian heritage, Mak said.
She's the type to respond to a classmate's disgust at her Asian food by indignantly telling them to try it, a video introducing Jilly shows.
"Asian girls have always been told who they're supposed to be. Growing up, you were expected to be demure, polite, shy, " Mak noted. "We want to showcase her as ... someone who has the freedom to be who she is."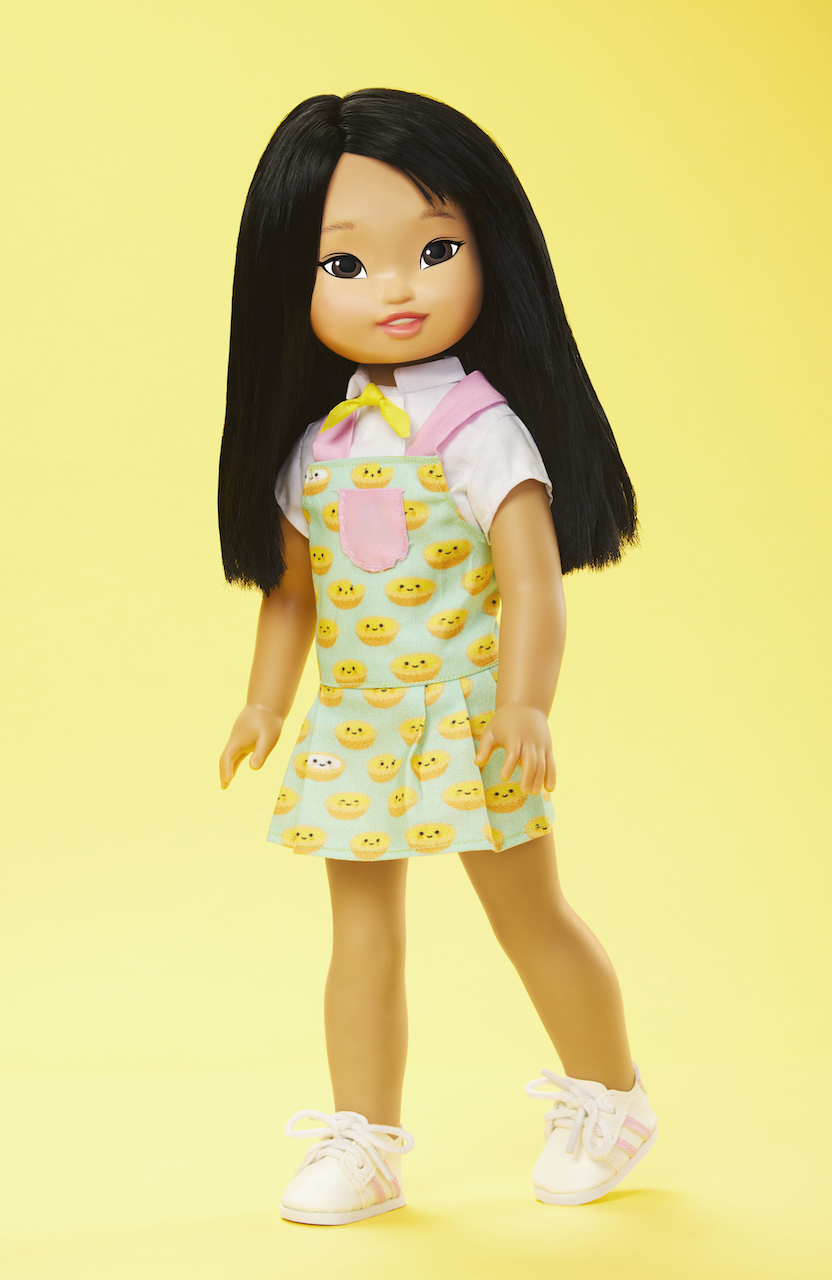 What to watch: Jilly Bing ships Aug. 1 but has already racked up preorders from across the nation. The doll and her accessories cost $68.
The company plans to create more dolls of diverse Asian ethnicities, genders and personalities.
The big picture: When psychologists Kenneth and Mamie Clark tested children in the 1940s using dolls identical except in skin and hair color, they found that most Black children preferred the white doll — indicating an early understanding of racial differences.
While there's limited research on Asian Americans, racial identity development scholars have said children's "internalized messages become evident in play and can be a tool of racial learning."
"They're more than just a doll, right?" Mak said. "It's how you start to make sense of the world around you."
Editor's note: This story has been corrected to reflect that Jilly's marketing does not specify her heritage as Chinese.
Go deeper