Scoop: MAGA Inc. hits Hunter Biden in new ad blitz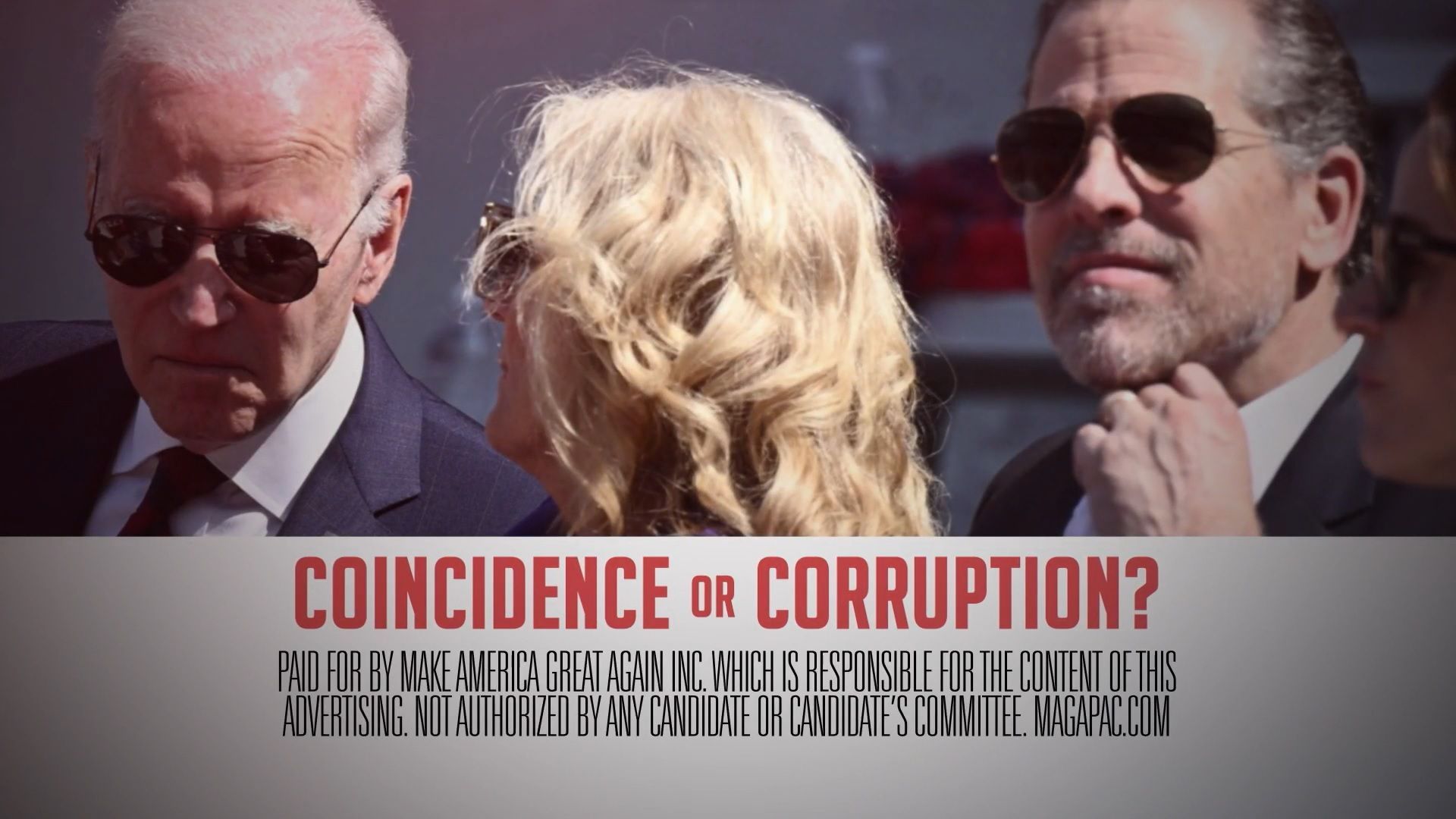 MAGA Inc., the super PAC allied with former President Trump's campaign, is up with its first ad directly hitting President Biden in an attempt to connect him to Hunter Biden's scrutinized business dealings.
Why it matters: The spot, which will begin airing Monday, is the first ad from the Trump-allied super PAC that looks ahead to a general election race against Biden. Until now, MAGA Inc. has focused on attacking Florida Gov. Ron DeSantis — Trump's leading primary rival.
House Republicans' investigation of the Biden family has found that Hunter Biden used his father's name to sell the "illusion of access," but they have not yet uncovered evidence of wrongdoing by the president.
The ad is a sign of Trumpworld's confidence in the former president's front-running position for the GOP nomination, and a belief that Biden will be vulnerable because of his son's questionable conduct.
Flashback: MAGA Inc. spent $23 million on ads from March 31 to June 22, primarily attacking DeSantis for backing cuts to Medicare and Social Security.
In July, the head of DeSantis' super PAC told the New York Times: "What would concern me is if I woke up one day and Trump and his team were not attacking Never Back Down and Ron DeSantis. That would be concerning."
Go deeper: The new ad leads with a narrator saying: "Hey, Joe! How come your Justice Department goes after Trump endlessly, yet they cover for your family?"
The ad cost MAGA Inc. $1.9 million and will air on CNN, Fox News and Newsmax through next week.
What they're saying: "The case against crooked Joe Biden and his corrupt family will be prosecuted throughout this election cycle, and voters will know the truth before casting their ballots next November," a source familiar with the super PAC's media strategy told Axios.
Reality check: Trump, facing 78 criminal charges across three cases as he runs for president, will be spending nearly as much time in the courtroom as on the campaign trail in the coming months.
It will be challenging to convince persuadable voters that Biden is just as corrupt, given those legal realities.
Go deeper