Nearly half of adults want weight-loss drugs — if insurance will cover it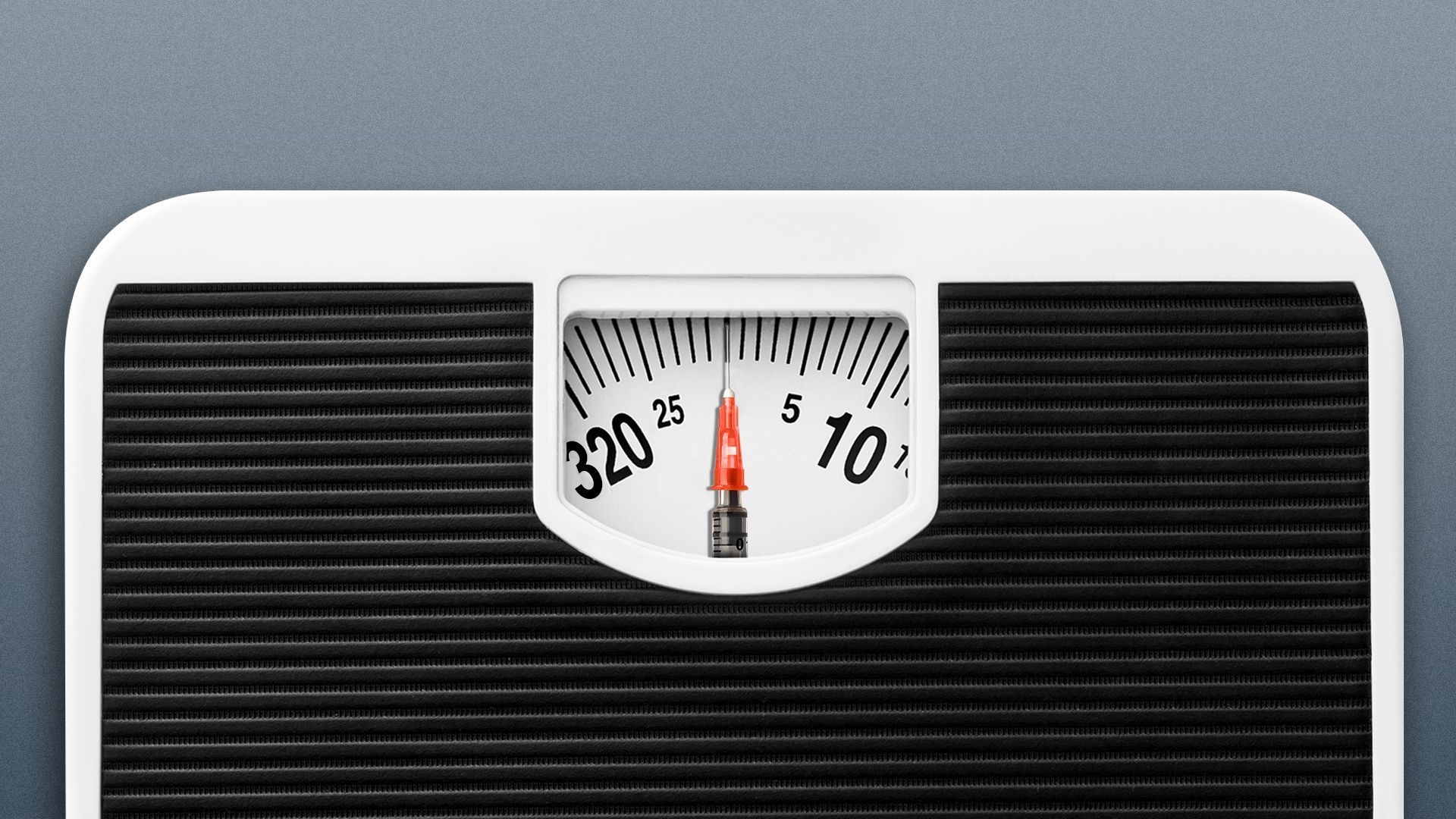 Almost half of adults (45%) say they would be interested in taking a prescription weight-loss drug, but interest sharply waned after being told of possible drawbacks, a new survey from KFF finds.
Why it matters: With the rise of a new class of drugs that helps people lose weight, like Novo Nordisk's Wegovy, most adults have heard about their development but are not yet comfortable with how they could be used.
What they found: Only 15% said they would be interested in taking weight-loss drugs after learning health insurance wouldn't cover the cost; 23% if the drug has to be taken by injection; and 16% if it was not approved by the FDA specifically for weight loss.
Wegovy is the only GLP-1 drug approved by the FDA for weight loss, while other diabetes medications in the same class have been prescribed off-label for weight loss.
80% of adults think insurance companies should cover weight-loss drugs for people diagnosed with obesity, but just 53% of adults think the drugs should be covered for anyone who wants to lose weight.
3 in 10 adults say they haven't taken a prescribed medication in the past year because they cannot afford it.
The bottom line: The weight-loss drug market is exploding, but clinicians and experts are still trying to understand the potential side effects and long-term consequences of using the drugs for weight loss.
Medicare does not cover weight-loss drugs, and many employers are reportedly limiting coverage of the medications amid mounting demand.
Go deeper