Weight loss drugs send health companies scrambling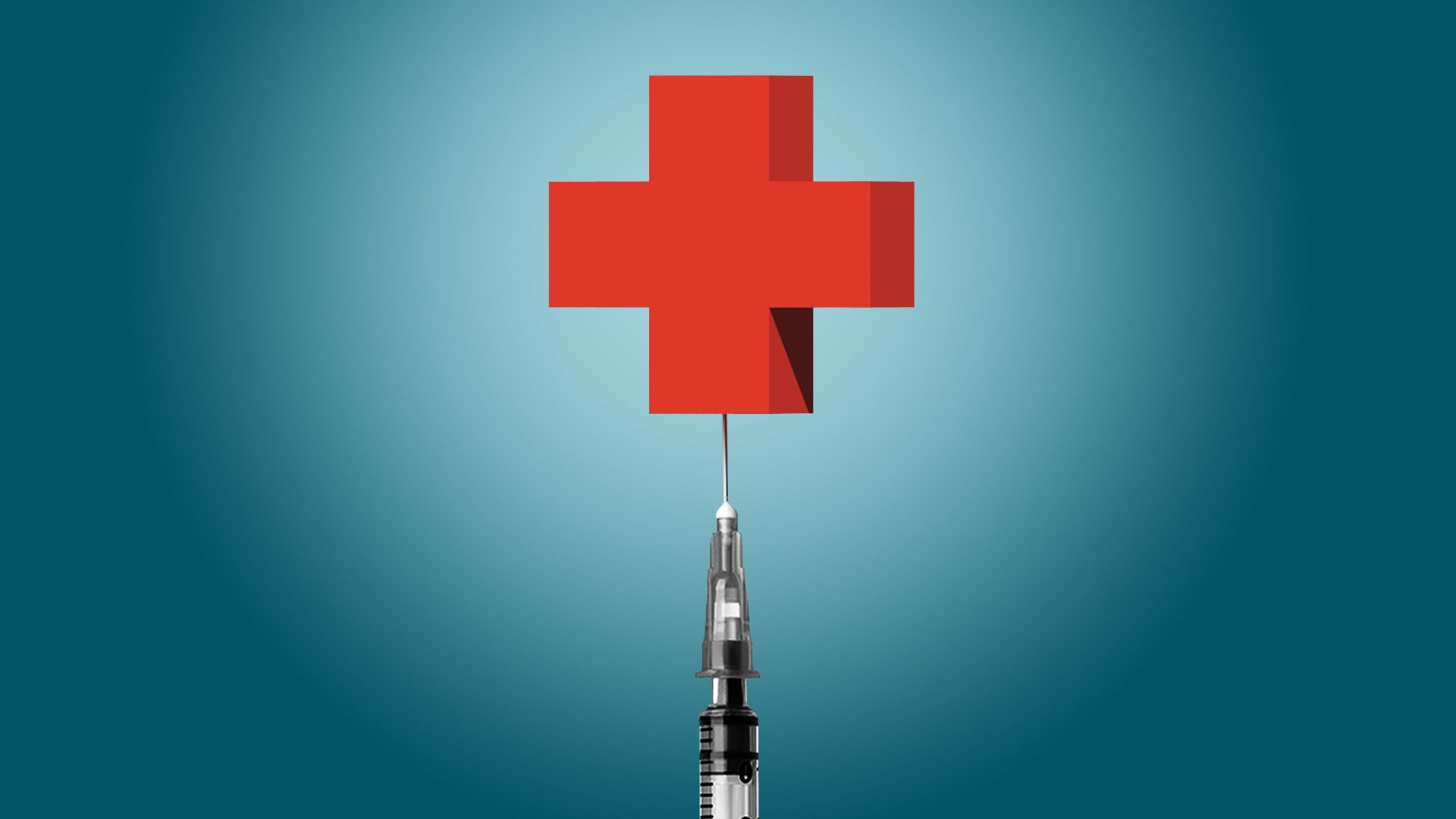 The sudden popularity of effective weight-loss drugs is scrambling the industry devoted to helping people shed pounds on their own, sending companies searching for ways to reinvent themselves.
Why it matters: Drugs like Wegovy and Mounjaro are transforming the weight-loss experience, introducing a dependable medical solution for people who need or want to be slimmer.
State of play: Jenny Craig is the latest company to be disrupted by the new class of weight-loss drugs, known as glucagon-like peptide-1 agonists, or GLP-1s.
Jenny Craig announced in May that it was liquidating after four decades in operation. Then Nutrisystem owner Wellful said Wednesday that it was acquiring the brand and plans to revive it this fall.
"We are watching the role pharmaceuticals play in the industry," Wellful CEO Brandon Adcock tells Axios in an email, adding that "we are here to support the consumer wherever they are in their weight loss journey, recognizing the importance of learning proper nutrition."
Between the lines: Multiple other major weight-loss brands have taken steps in recent months to embrace GLP-1 treatments:
Digital health company Noom announced in May that it would launch a prescription service offering weight-loss drugs called Noom Med.
WeightWatchers announced in March that it was acquiring Sequence, a telehealth platform that provides patients with access to weight-loss drugs.
The intrigue: Other health companies not typically associated with weight-loss are exploring opportunities in this space, as well.
Andrew Dudum, CEO of Hims & Hers, told Axios in a recent interview that the telehealth company sees weight-loss drugs as an "exciting space" with potential for its customers.
The company has hired a team of metabolic and weight-loss specialists in the last few quarters to determine a path forward, Dudum said.
"It's not a question of will Hims & Hers have a weight offering — it's really just a question of when and how," he said. But "it's in our interests as a company to be prudent in evaluating the ecosystem" before launching anything.
Yes, but: Medical experts say weight-loss drugs aren't right for everyone and that they often must be paired with lifestyle changes to achieve effectiveness.
The bottom line: We're in the early stages of a major shakeup in how people interested in losing weight choose to do so.
Go deeper