WeightWatchers embracing weight-loss drugs and closing more locations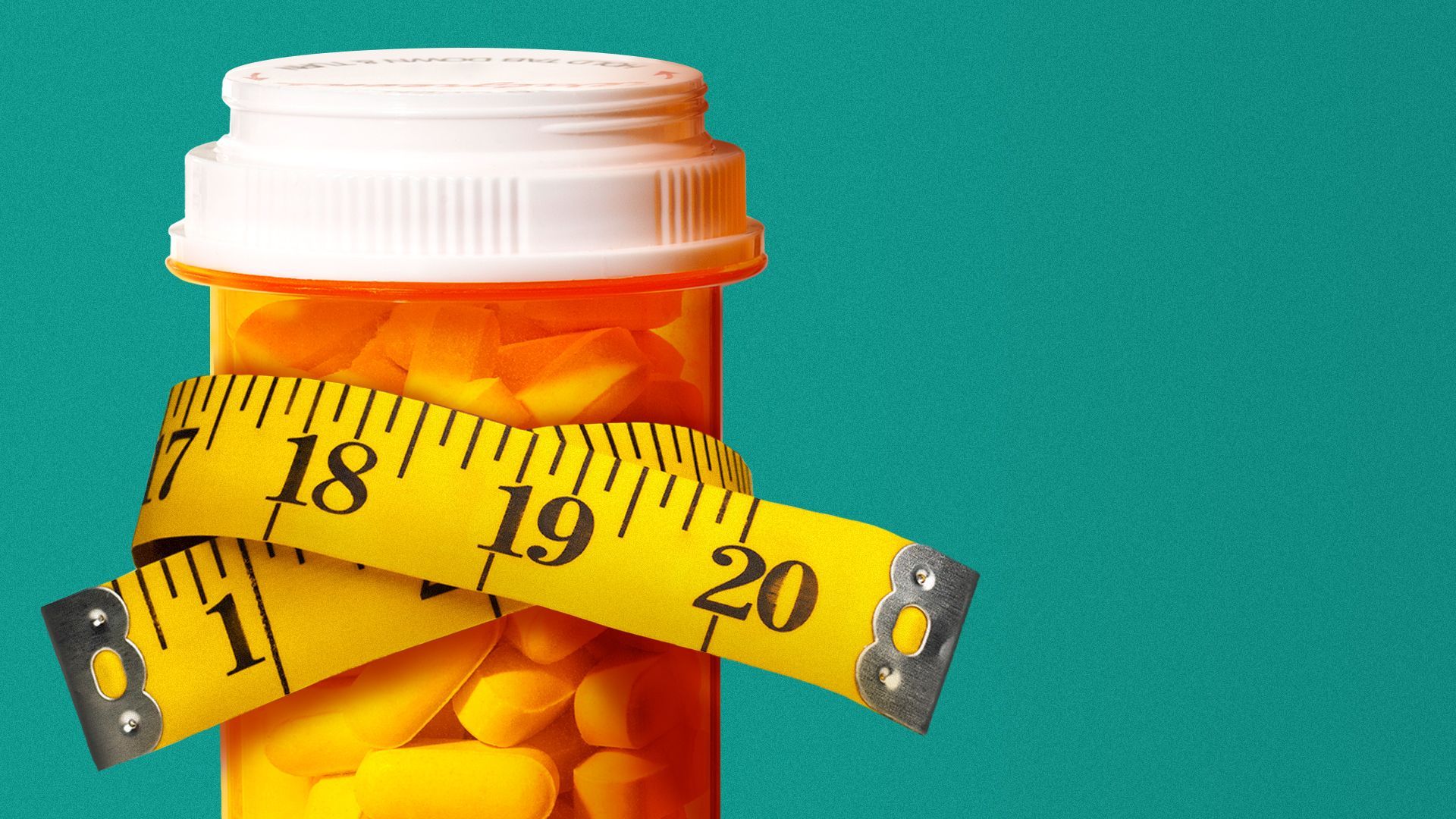 After decades of emphasizing personal responsibility and behavior change, WeightWatchers is embracing clinical weight loss treatments and is cutting back on the in-person meetings that once defined the company.
Why it matters: WW, as it's been known since 2018, is trying to find its financial footing, having lost more than a quarter of a billion dollars in 2022 after a pivot to "wellness" faltered and the pandemic cratered in-person attendance.
Zoom in: The company is cutting more than 300 in-person meeting locations, or about 29% of its footprint, many of them in urban areas like Chicago and Washington, D.C. that were leased on a month-to-month basis.
WW members flooded the company's Facebook account with distressed posts — some of them threatening to cancel their memberships — after learning their meetings were ending or shifting to virtual gatherings.
Around the same time many members were told their in-person meetings were done, the company announced a deal to acquire Sequence, a telehealth platform that offers prescriptions to newly popular weight-loss drugs like Ozempic and Wegovy.
"It's a recognition finally of the fact that there are biological and genetic underpinnings to obesity — and that in some cases willpower alone is not enough," WW CEO Sima Sistani tells Axios.
The intrigue: Sistani, who joined the company in March 2022, acknowledges that the most devoted WeightWatchers members might be startled to hear her say that.
"But that's even more reason why it's important for us to acknowledge it and to lead from a point of science," she said, adding that the company must provide "a clinical pathway to those who need it" and wants to help end the "stigma" surrounding obesity.
Flashback: In 2018, the company made a splash by reducing its emphasis on weight loss and focusing more on healthy living.
But long-time members recoiled, and the stock is down more than 95% since its high in 2018.
Be smart: WW's declining membership practically necessitate a shift in focus.
In 2022, its subscriber base fell 15% to 3.55 million, about 80% of whom are digital-only members.
What they're saying: The company's decision to refocus on weight loss after the wellness misfire "strikes us as strategically cogent," Morningstar analyst Sean Dunlop wrote. But "management may be running out of levers to compete."
What to watch for: Whether the most committed WeightWatchers members head for the exits after the decision to cut more in-person locations, which totaled about 3,300 before the pandemic and will total closer to 800 after the cuts.
The company will continue to provide in-person meetings "when it makes sense" and is planning new "IRL" (in-real life) experiences, Sistani said without offering details.
"The fixed-rent location doesn't make as much sense for what we're doing," she said. "But I'm still very much a believer in IRL spaces."
The bottom line: WeightWatchers believes the way people approach weight loss is changing — and that it can't afford to be left behind.
Go deeper