Weight management goes digital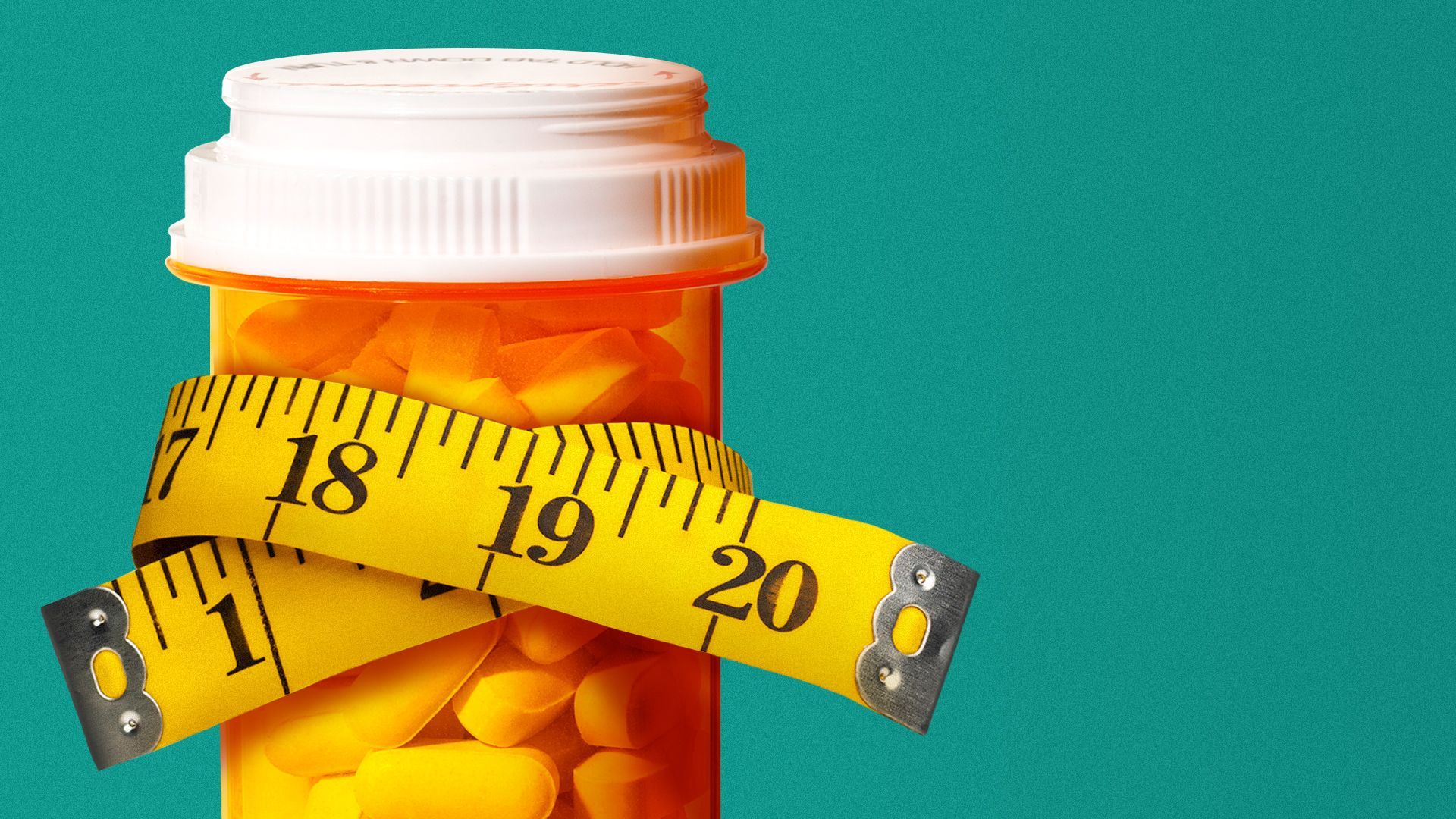 Digital pharmacy, one of health tech's hottest sectors, is bulking up by slimming down.
Driving the news: WeightWatchers on Tuesday agreed to buy the parent company of Sequence, a subscription telehealth platform that offers weight management programs and medication prescriptions, including for increasingly popular GLP-1 drugs like Ozempic and Wegovy.
The deal value was $132 million in cash and stock, with sellers including venture firm DCM.
"We're a science-based company, and the science on clinical pathways has been advancing," WeightWatchers CEO Sima Sistani tells Axios. "As we began reviewing this space, the question was if we should do a build or buy solution. When we met Sequence, we really thought they had this figured out, including the pre-authorization funnel."
By the numbers: Around 42% of Americans were categorized as obese as of 2020, according to the CDC, up from 30.5 % in 1999. The prevalence of severe obesity rose from 4.7% to 9.2%.
The CDC adds: "The estimated annual medical cost of obesity in the U.S. was nearly $173 billion in 2019 dollars. Medical costs for adults who had obesity were $1,861 higher than medical costs for people with healthy weight."
"These are the same people who've been going to their GPs for years and being told 'just lose the weight,' which has led to stigma and shame," Sistani argues.
The big picture: GLP-1 drugs, which impact blood sugar control, could be gamechangers for weight management and a massive boon digital pharmacies.
Think about how much digital pharmacies make off ED drugs. Now double the population to include women, and incorporate a medical condition that's much more prevalent and consequential.
That's why a company like Ro (fka Roman), valued by VCs at more than $6 billion, recently launched its own weight loss effort around GLP-1 meds that includes its own blood testing lab. CEO Zach Reitano notes that over half of the company's new customers are now women, although some of that also comes from unrelated offerings around sexual health and fertility.
Caveats: GLP-1 drugs aren't universally accepted by insurers, and there are concerns about misuse by those just seeking to shed a few pounds.
The bottom line: Expect to see more mergers and strategic deals that combine telehealth with chronic weight management.
Go deeper