Chinese homebuyers make comeback in the U.S.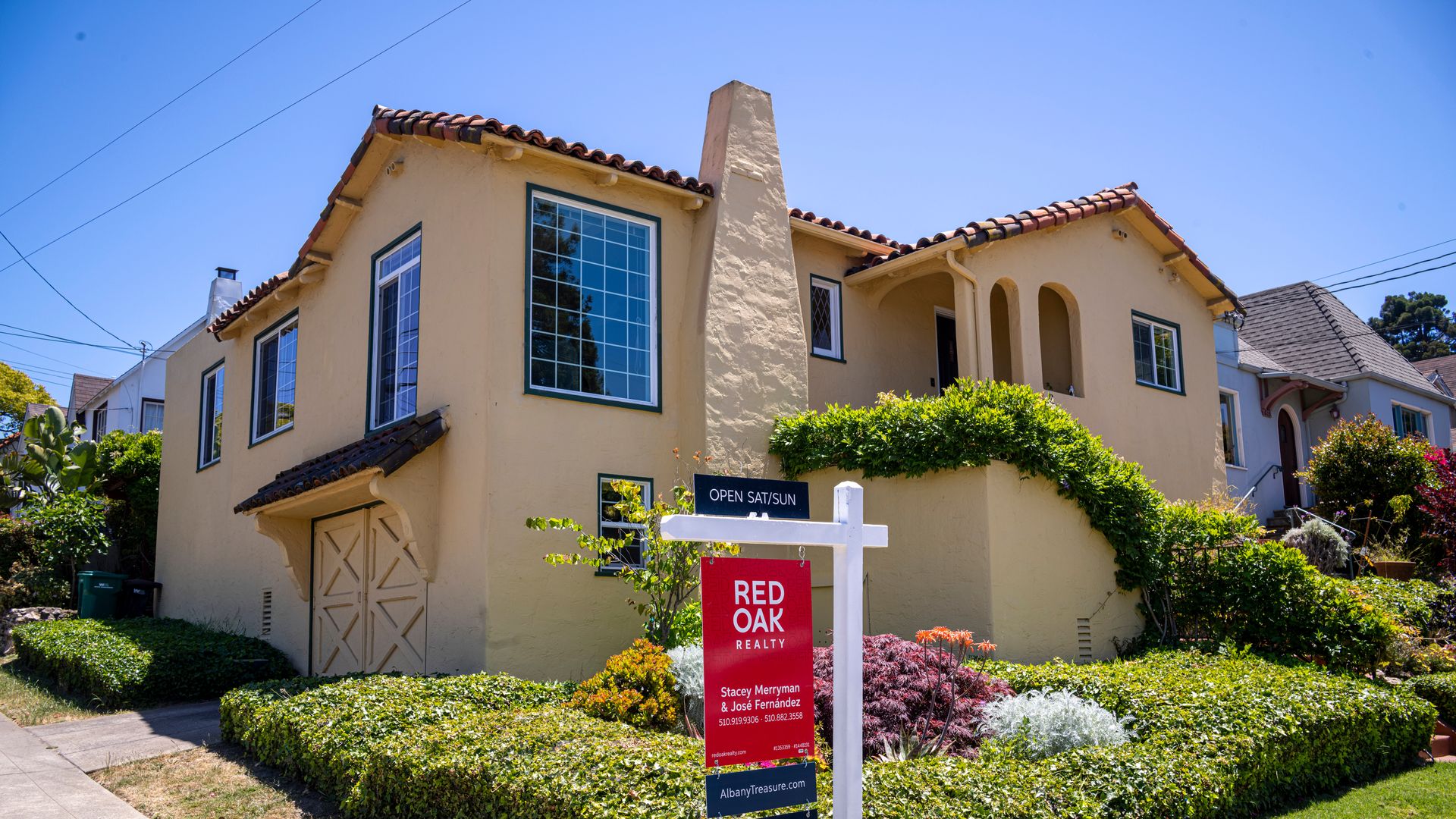 Following a long lull, Chinese buyers once again dominated foreign purchases of U.S. homes in recent months, according to a new report.
Why it matters: For years, Chinese nationals made up the largest group of foreign buyers of U.S. homes, but their share plunged during the pandemic when they faced strict lockdowns and travel restrictions. The latest data from the National Association of Realtors indicates that Chinese homebuyers are making a comeback in the U.S.
By the numbers: In the 12-month period between April 2022 and March 2023, Chinese buyers accounted for 13% of all foreign buyer purchases, according to NAR survey data, published this week.
The share of Chinese buyers had plunged to 6% in the previous two years, mostly due to pandemic-related travel restrictions.
Chinese buyers spent $13.6 billion on existing homes during the most recent period, more than doubling the $6.1 billion they had spent the prior year.
Yes, but: "This doubling is just coming off that very low [number] and clearly still well behind the pre-COVID condition," NAR chief economist Lawrence Yun said of Chinese buyers. "China had a very extensive lockdown, but their residual impact is still not bringing Chinese back into the U.S. in any quick force."
Between 2014 and 2018, Chinese buyers spent more than $20 billion on existing U.S. homes every year, peaking at $31.7 billion in 2017, NAR data shows.
Zoom in: California was the top choice for Chinese buyers in the survey period ending in March, making up 33% of all homes purchased.
Florida ranked second at 16%, followed by Texas at 8%. Both Florida and Texas have gained popularity because of their home affordability, according to NAR surveys and experts.
Between the lines: Most Chinese buyers are now purchasing U.S. homes for their own use, said Kashif Ansari, co-founder and group CEO of international property company Juwai IQI, citing the company data.
"In 2023, the typical Chinese buyer is no longer an offshore investor but is on their way towards becoming an American resident and citizen," Ansari told Axios.
What to watch: States across the U.S. have enacted or weighed legislation to limit Chinese citizens from buying certain properties, citing national security.
A law in Florida that bars most Chinese citizens from purchasing homes in the state took effect last month. The ACLU, along with other organizations, has filed a lawsuit on behalf of four individuals and a Florida real estate brokerage firm challenging the law. The groups are seeking an injunction to block the law's enforcement.
Florida realtors previously told Axios that the law had significantly undermined Chinese buyers' interest in the state.
Go deeper