Pittsburgh synagogue shooter who killed 11 to receive death penalty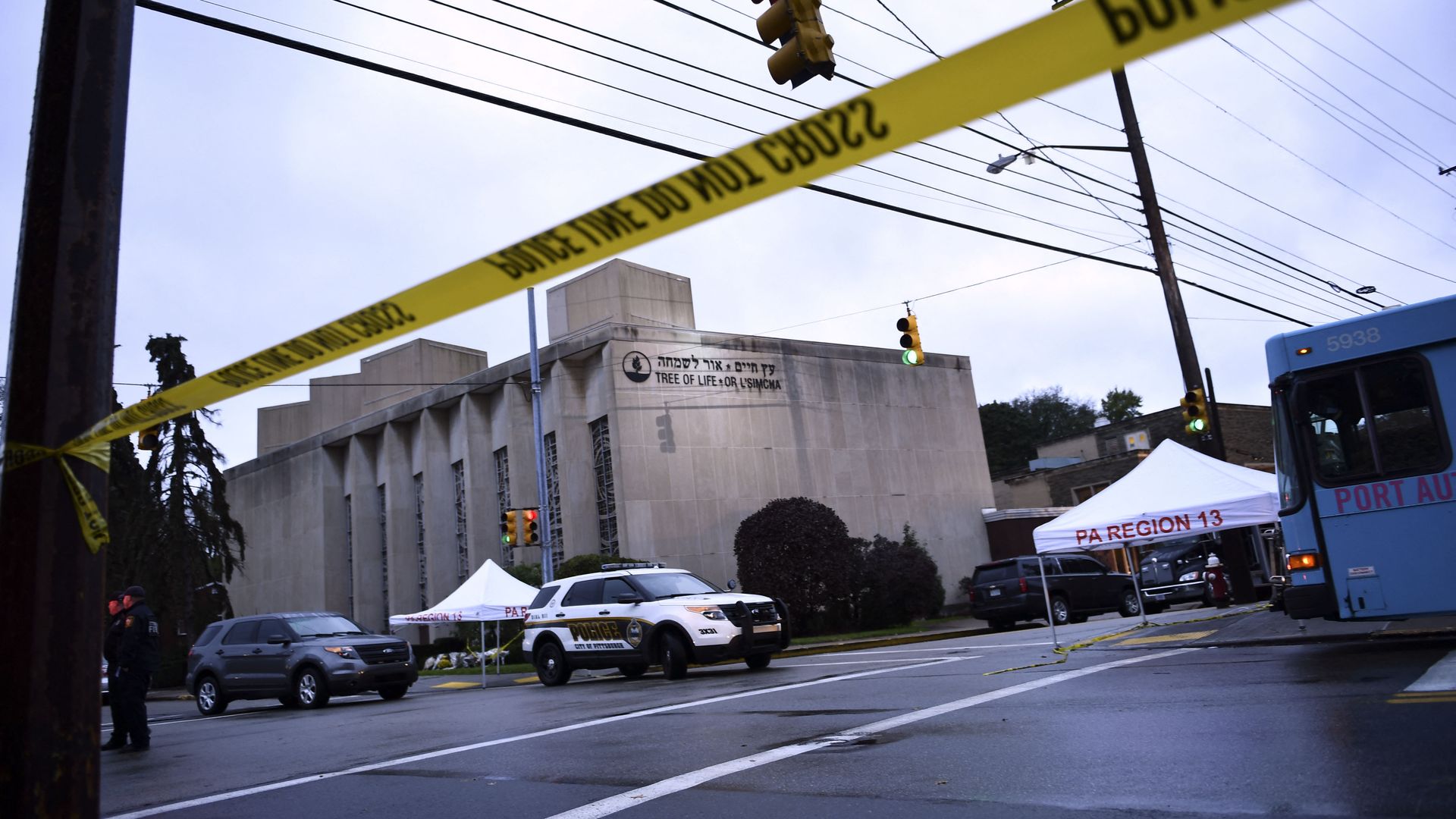 The gunman who was found guilty of killing 11 people and injuring six others during a mass shooting at a Pittsburgh synagogue in 2018 will be sentenced to death, AP and other outlets report.
Why it matters: The Tree of Life synagogue shooting carried out by Robert Bowers, 50, was the deadliest attack on Jews in U.S. history.
The shooter will soon formally receive the sentence from a judge based on a jury's recommendation that was handed down on Wednesday.
The death sentence recommendation came from the same jury that found Bowers guilty in June on 63 criminal counts, including 11 counts of willfully causing bodily injury because of actual or perceived religion resulting in death.
Bowers regularly spewed antisemitism on social media and has told mental health workers he was proud of the attack.
When he entered the synagogue armed with an AR-15 rifle and three handguns, he yelled "All Jews must die" before opening fire.
Zoom out: Antisemitism — and other hate crimes — have surged in the U.S. over recent years, with the Anti-Defamation League recording at least 3,697 antisemitic incidents in the country in 2022, a record level, Axios' Russell Contreras reports.
Go deeper: U.S. averaging 2 mass shootings per day so far this year
Go deeper