Elon Musk's X sues hate speech watchdog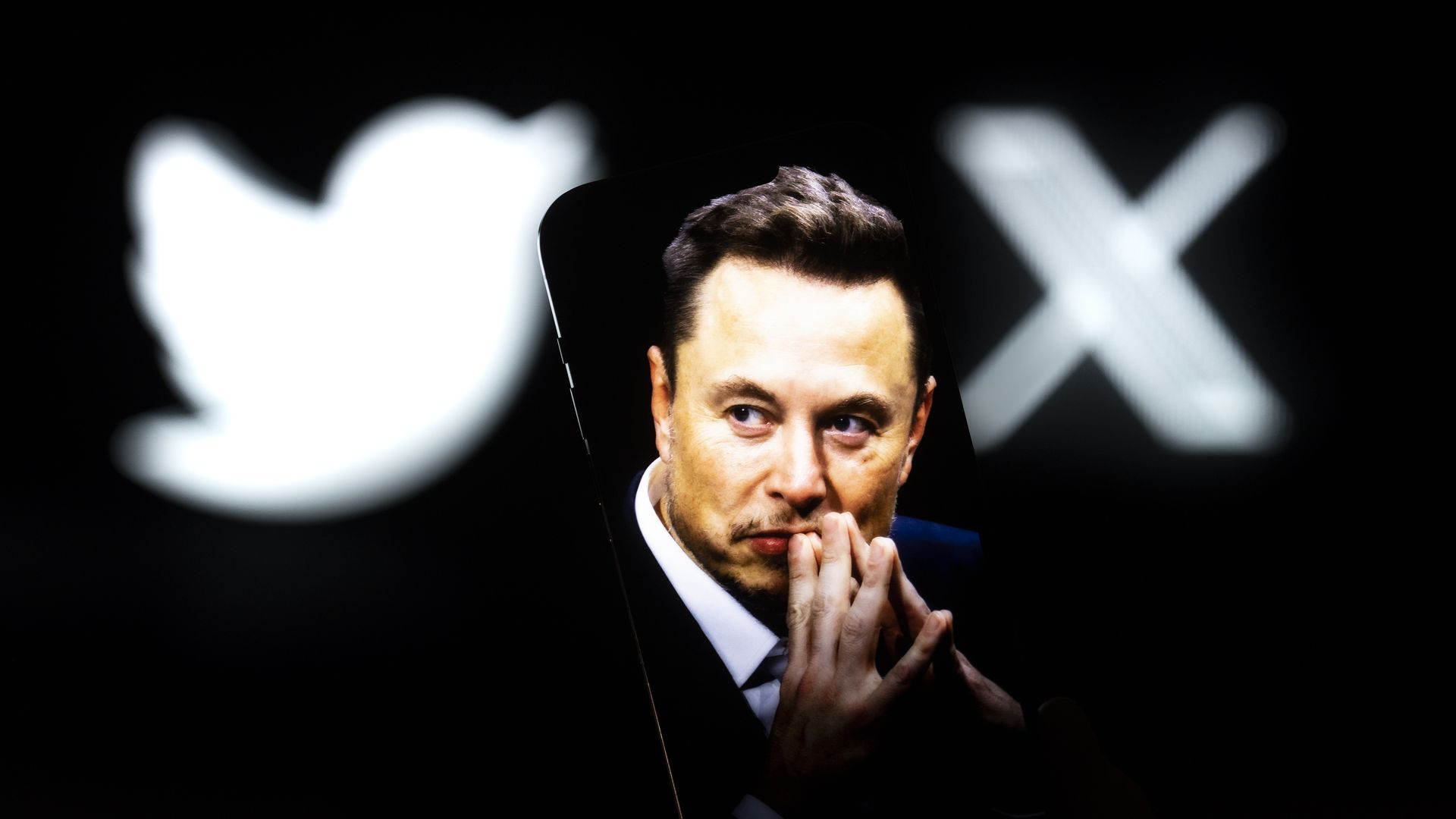 X accused the Center for Countering Digital Hate in a lawsuit Monday of making "false" claims after the nonprofit found bigoted speech had surged since October's Elon Musk-led takeover of the platform formerly known as Twitter.
Driving the news: The complaint accuses the hate speech watchdog of "using flawed methodologies to advance incorrect, misleading narratives." The CCDH said in an online post earlier Monday that "Musk's lawyers have threatened CCDH with baseless legal action over our work exposing the rise in hate & lies on Twitter."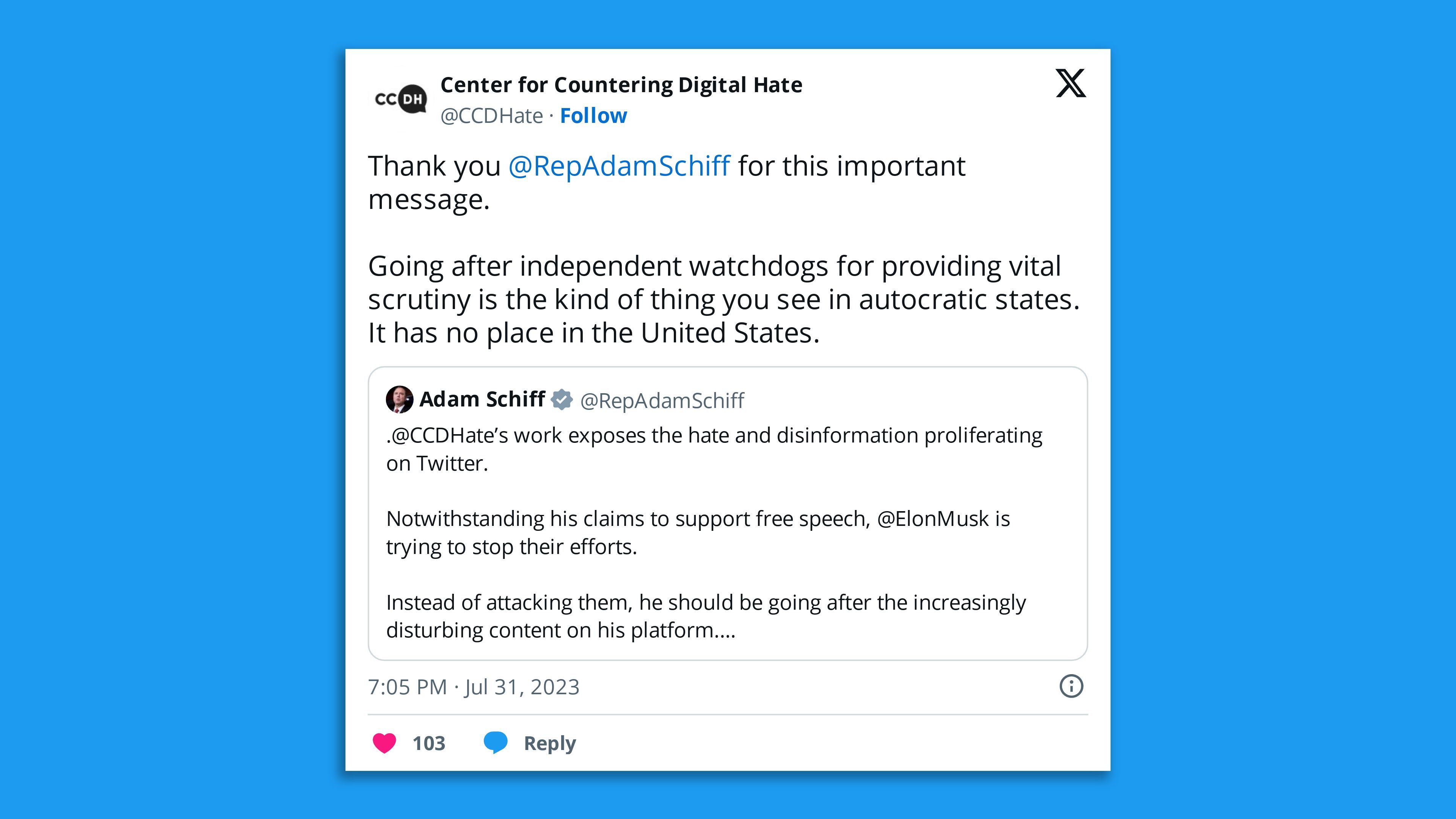 X announced the lawsuit in a blog post late Monday accusing the Center for Countering Digital Hate of "actively working to prevent free expression."
The CCDH said it stood by its research. "Billionaires can't bully us," it added.
Of note: X's filing in the U.S. District Court in the Northern District of California accuses the CCDH of breach of contract, violation of the Computer Fraud and Abuse Act, intentional interference with contractual relations and inducing breach of contract.
"Twitter is informed and believes, and on that basis alleges, that CCDH is being supported by funding from X Corp.'s commercial competitors, as well as government entities and their affiliates," the filing states, without providing evidence of this.
Read the court filing, obtained by NPR, in full via DocumentCloud:
Go deeper: Twitter not removing hateful posts from subscribed users, study finds
Editor's note: This article has been updated with new details throughout.
Go deeper