Biden reverses Trump and will keep Space Command in Colorado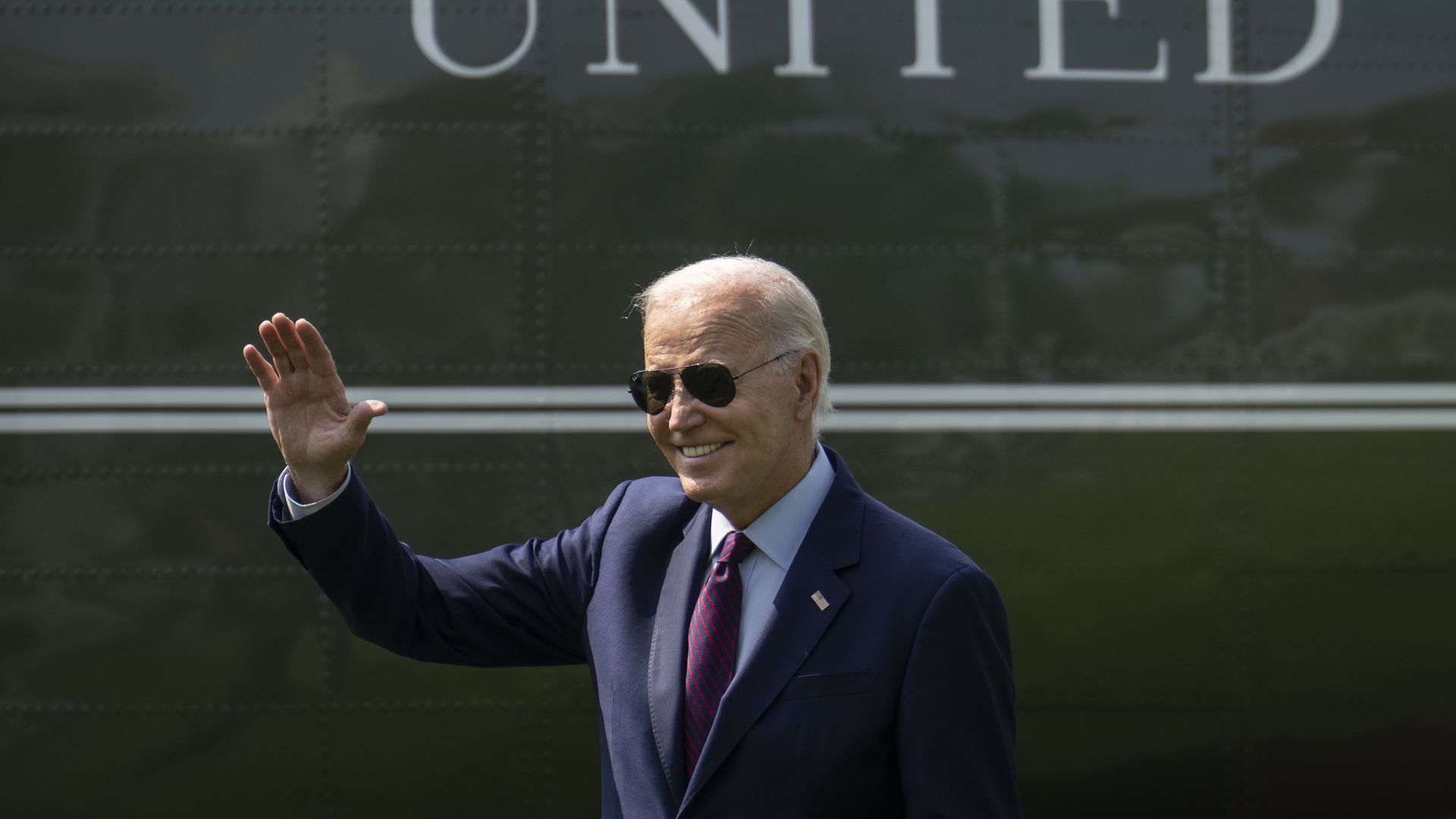 President Biden has decided to keep the headquarters of U.S. Space Command in Colorado, overturning a decision from former President Trump, a National Security Council spokesperson confirmed to Axios on Monday.
The big picture: The Air Force announced at the end of Trump's presidency that Space Command — established in 2019 — would be relocated from Colorado Springs to Huntsville, Alabama.
Alabama Republicans slammed Monday's news as a politically motivated move by Biden to keep the headquarters out of their state.
Driving the news: NSC spokesperson Adrienne Watson said the decision is "in the best interest of our national security and reflects the president's commitment to ensuring peak readiness in the space domain over the next decade."
"Maintaining the headquarters at its current location ensures no risk of disruption to Space Command's mission and personnel, and avoids a transition that could impact readiness at a critical time given the challenges we continue to face," Watson said.
The Associated Press first reported on the decision.
What they're saying: "This fight is far from over," said House Armed Services Chair Mike Rogers, a Republican from Alabama.
Sen. Tommy Tuberville (R-Ala.), an outspoken advocate for moving Space Command to his state, slammed the Biden administration's decision as "shameful."
"This decision to bypass the three most qualified sites looks like blatant patronage politics, and it sets a dangerous precedent that military bases are now to be used as rewards for political supporters rather than for our security," he said.
Tuberville has held up hundreds of military promotions to protest the Defense Department allowing paid leave for abortions.
The other side: Sen. Michael Bennet (D-Colo.) praised the decision, saying in a statement it "restores integrity to the Pentagon's basing process and sends a strong message that national security and the readiness of our Armed Forces drive our military decisions."
Go deeper