Cricket's biggest moment in the U.S.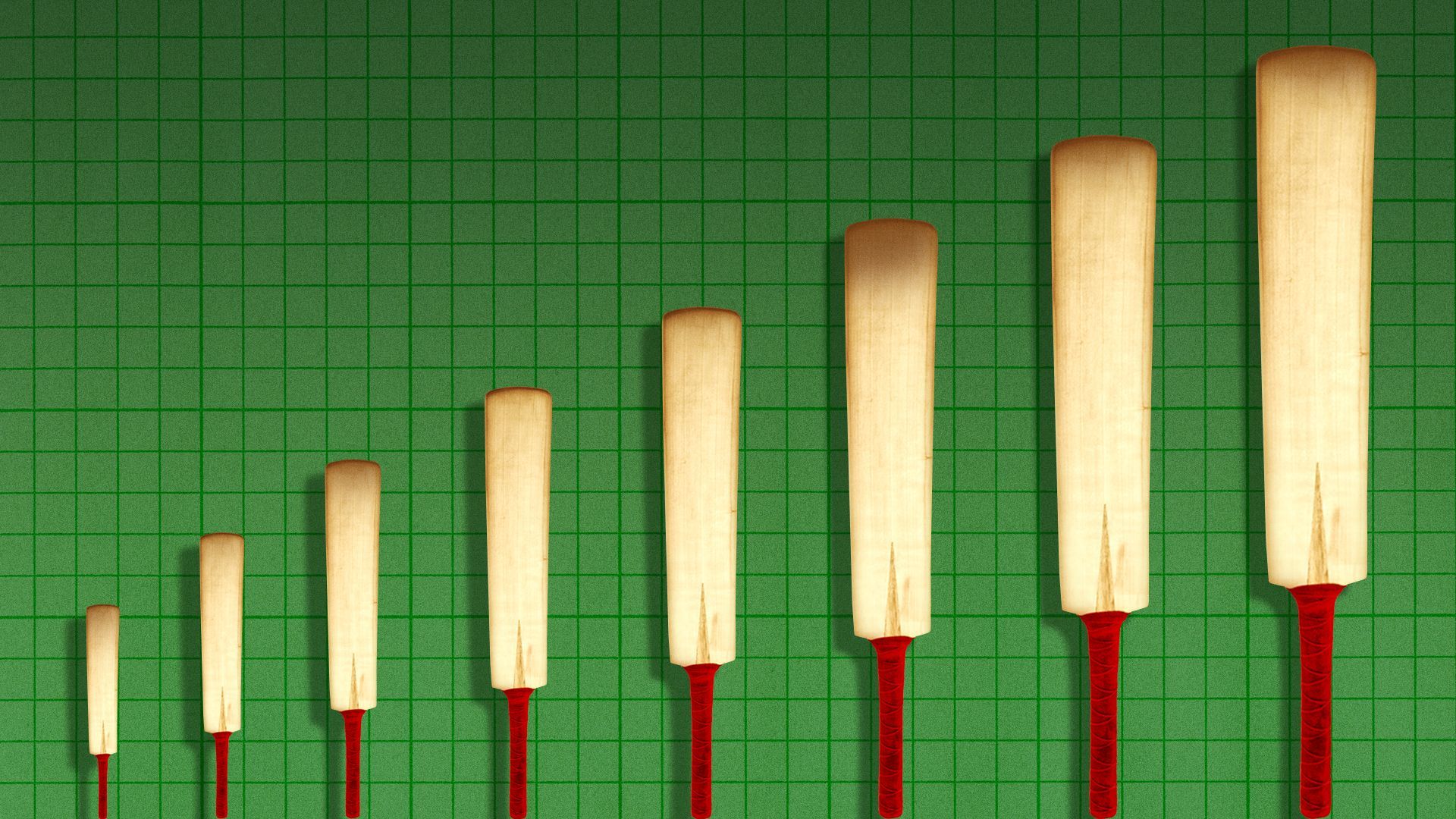 Cricket's latest push in the U.S. will be marked this weekend with a first-ever Major League Cricket championship match.
Why it matters: The nascent league is being funded by big names in tech and has launched amid a fierce battle for sports content rights.
Zoom in: Microsoft CEO Satya Nadella, former Facebook and Dropbox executive Aditya Agarwal, Webex co-founder Subrah Iyar and real estate mogul Ross Perot Jr. are among the MLC's investors.
Zoom out: Often reported as the world's second-most followed sport, cricket is already commanding billions in global broadcast rights.
What they're saying: "This is the world's largest sporting market. This is a huge opportunity," MLC investor Anurag Jain told Axios' Naheed Rajwani-Dharsi last fall.
The intrigue: While previous attempts at professional cricket here have crashed and burned, MLC co-founders Sameer Mehta and Vijay Srinivasan believe this time could be different — sensing a "cosmopolitan turn" in the country's sports viewing tastes.
What to watch: The U.S. is home to at least 30 million cricket fans, double from about a decade ago, Axios' Jeff Tracy has reported.
Continue reading
Go deeper