Drake, Pink, Billie Eilish among performers dodging bizarre objects thrown on stage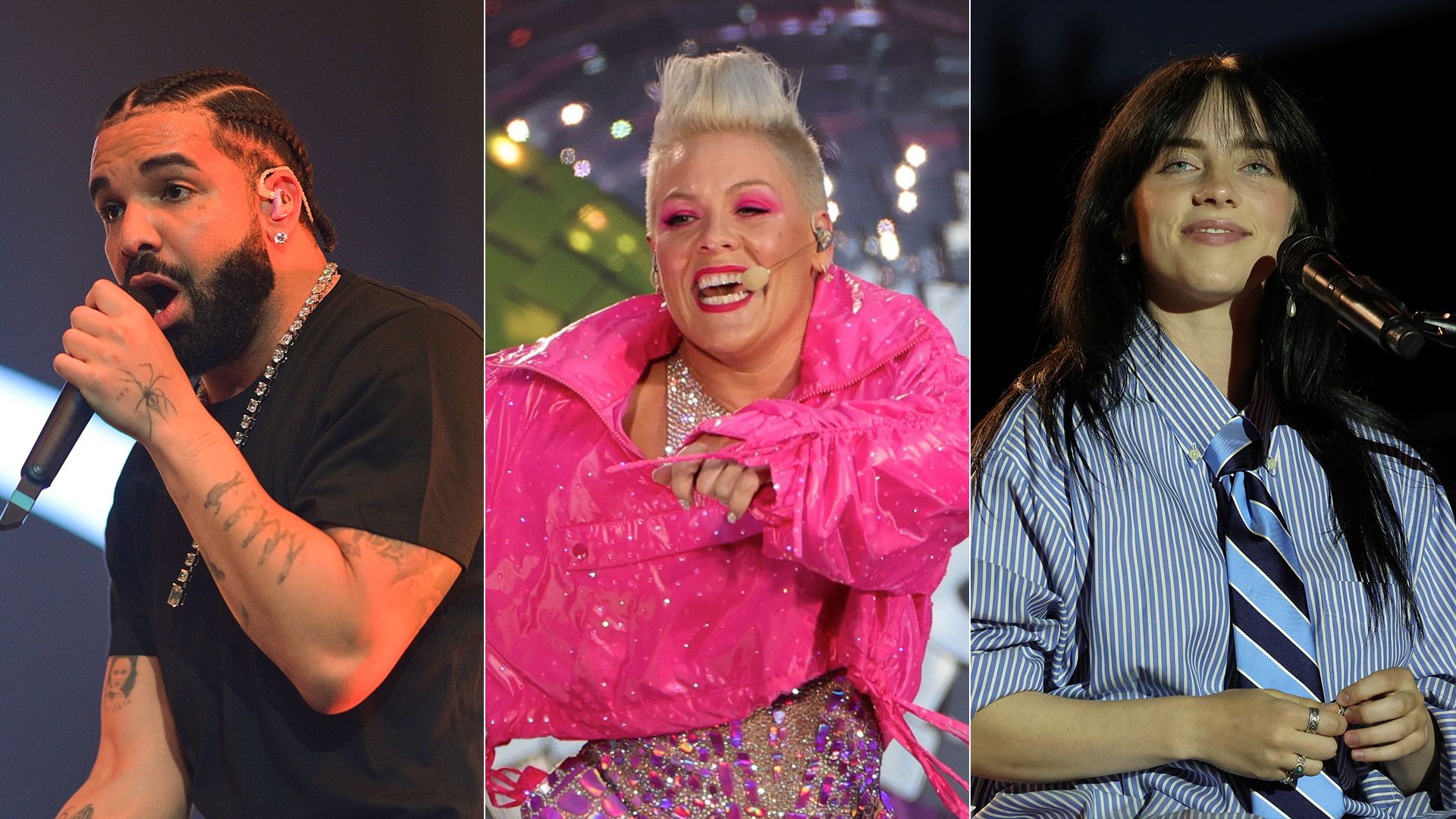 Dodging vape pens, cellphones and even human ashes is apparently part of the needed skill set for musicians on tour.
Driving the news: Performers including Drake, Pink, Billie Eilish and Taylor Swift this year have all been hit, or nearly hit, by various flying objects while performing.
What they're saying: "I have mixed feelings about it, because when you're up there it blows. But you know it's out of love and they're just trying to give you something," Eilish told the Hollywood Reporter earlier this month.
Pink also didn't know how to feel about a fan throwing a plastic bag of gray powder at her on stage in June.
"This is your mom?" she asked the fan, as she gingerly set the bag away from her.
Adele, on the other hand, has no tolerance for the behavior.
The intrigue: Fans throwing personal possessions on stage during concerts or performances is hardly new, but some concert security experts say the environment has gotten "way worse" as a post-pandemic rage lingers on and social media blurs the boundaries between fans and artists.
Continue reading
Go deeper