Abortion, spending fights snag FDA spending bill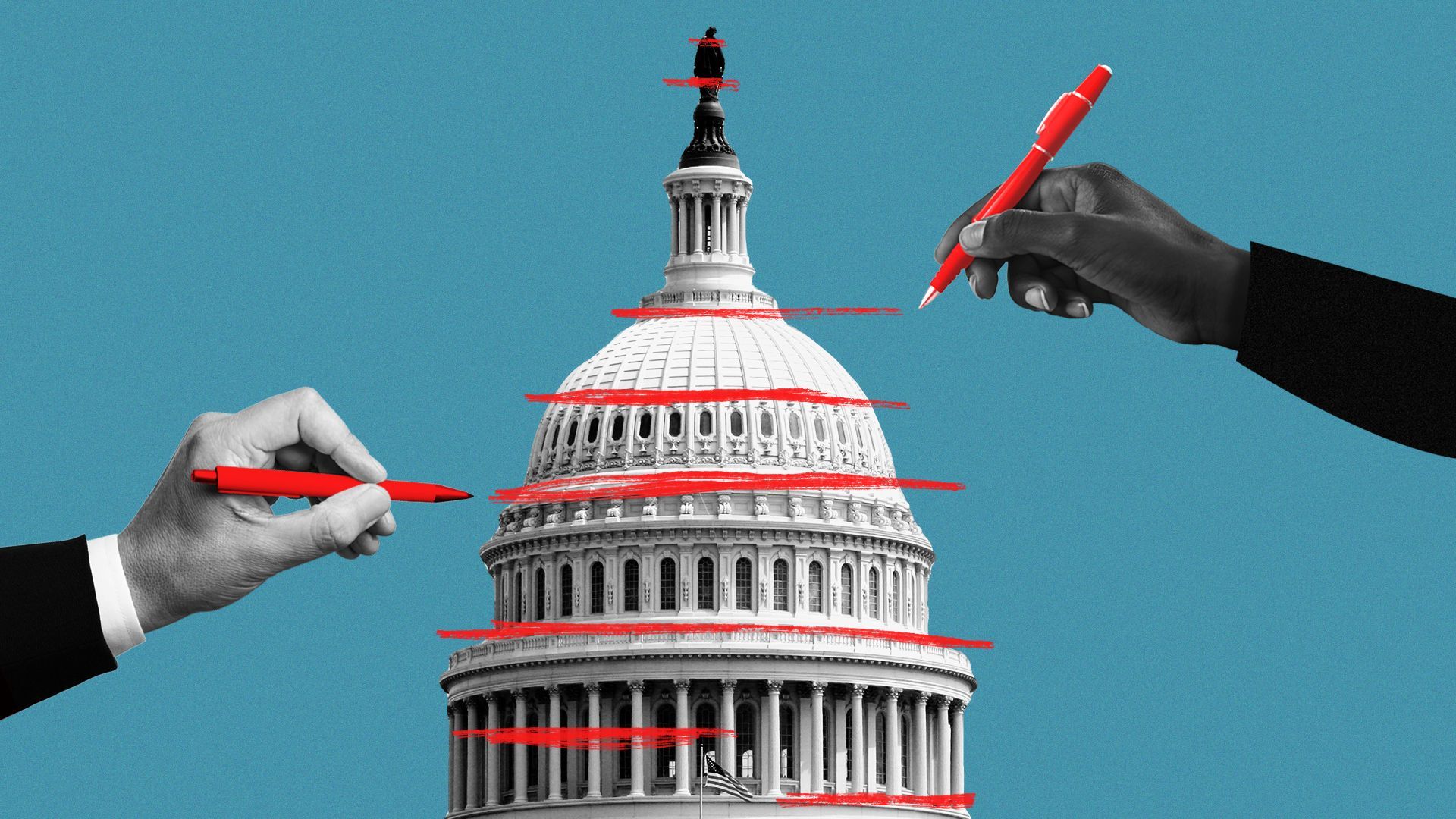 The first health-related spending bill to go through the House this year was pulled from the floor schedule on Thursday amid disputes over spending levels and a contentious abortion pill policy rider.
Why it matters: Lawmakers are heading home for the August recess, meaning work on the Agriculture-FDA appropriations package will be put off until after they return in September.
Driving the news: The House GOP conference can't agree on several measures within the bill.
House Freedom Caucus members want more funding cuts and policy concessions, while about a dozen moderate GOP members are balking at voting for a rider that would reverse current FDA policy on the abortion pill mifepristone.
The language would nullify FDA guidance allowing the commonly used abortion drug to be sold by mail and at retail pharmacies.
Freedom Caucus members want the policy reversal included — and also are pushing to set new work requirements for food assistance, which could further inflame moderates.
President Biden has already threatened to veto the House Ag-FDA bill if it made it to his desk.
What they're saying: Several GOP members who represent districts President Biden won in 2020 went on the record this week in opposition to the abortion pill language.
"Some states allow [mifepristone] to be mailed, some states don't, but that should be a decision with the states and the FDA, not Congress," said Rep. Mike Lawler (R-N.Y.).
"If that language stays as is, we won't be able to vote for that appropriations [bill]," said Rep. Lori Chavez-DeRemer (R-Ore.).
What we're watching: If spending bills funding the government don't get passed after the recess, it's possible that Congress could be staring at a shutdown — unless lawmakers can pass a continuing resolution to avoid it.
Andrew Solender contributed to this report.
A version of this story was published first on Axios Pro. Get news like this by subscribing.
Go deeper