Hispanic ranchers say broken promises linger from Treaty of Guadalupe Hidalgo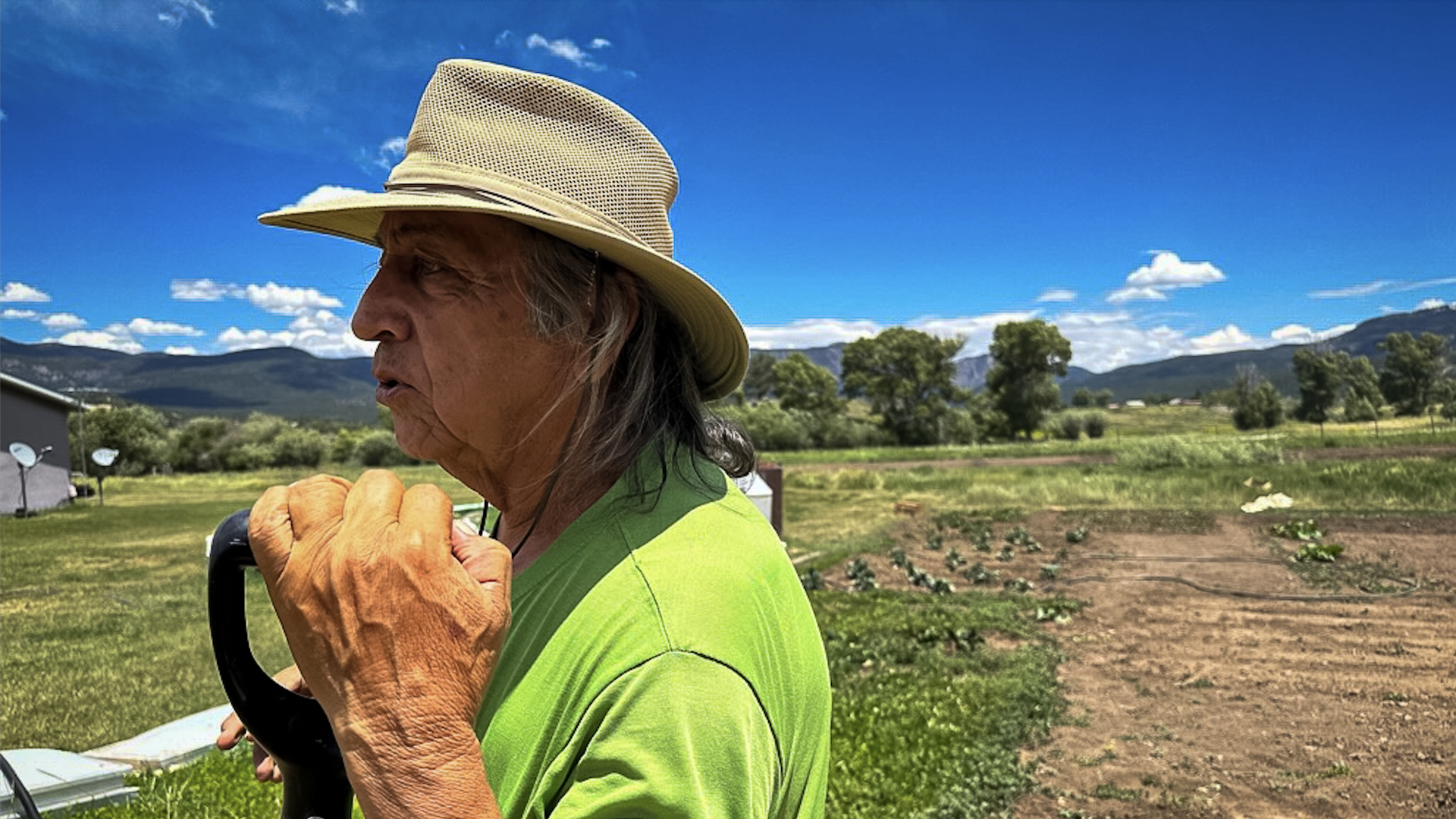 Amid the 175th anniversary of the signing of the Treaty of Guadalupe Hidalgo, which vastly expanded the United States' territory, Hispanic ranchers and farmers say the treaty's legacy, along with encroaching developments, climate change and a lack of interest in farming, is taking a toll.
Details: The Treaty of Guadalupe Hidalgo, which ended the U.S.-Mexico War, promised that former Mexican citizens in newly acquired U.S. territory would immediately become American citizens with full rights.
It promised to respect previously private land holdings, including land grants made under the Spanish and Mexican governments.
Land grant agreements allowed for access to water, grazing and communal property.
Yes, but: Almost immediately, the U.S. ignored some of those promises and allowed white settlers to seize Hispanic-owned lands.
Now, because of land seizures and setting aside of national forest lands, Hispanic-owned lands are a fraction of what they once were and are getting smaller.
State of play: Hispanic ranchers and farmers tell Axios their battle today is largely focused on the federal government's proposals to impose more restrictions on land use for endangered species and environmental concerns, which they say violates the treaty. They also say they're fighting to keep outsiders from buying up land.
Melvyn Apodaca, a descendant of La Merced de Los Pueblos de Tierra Amarilla land grant, said those government policies are "cultural genocide" since they violate the treaty and don't consider centuries-old Hispanic traditions.
He and other farmers want access to water and grazing lands and want more oversight of the US Forest Service, which they say discriminates against Hispanic rural residents. Forest Service officials control grazing and water policy and are the de facto police in rural, isolated areas.
The farmers also tell Axios they're losing trust in elected officials and the courts to make matters right and expect another violent uprising like the region saw nearly 60 years ago, when a group of activists took over a New Mexico prison in a battle over land rights.
What they're saying: "Their goal is to get rid of the cattle on forest land," David Sanchez, a rancher in Monero, New Mexico, tells Axios federal protection efforts for some endangered species.
Sanchez said Hispanic ranchers have not gotten a response from U.S. Agriculture Secretary Tom Vilsack about civil rights violations by the US Forest Service cited in a federal review nearly 10 years ago.
"It's like they don't even care."
In a statement to Axios, the Department of Agriculture, which oversees the Forest Service, said it was aware of decades-long concerns among northern New Mexico ranchers regarding grazing rights.
"Under the Biden-Harris administration, we have been working diligently to foster dialogue, repair relationships and build trust so that we are able to be a stronger partner to communities in the area," the statement added.
"We will continue to engage with these communities and regret that any farmers and ranchers feel they have not been fully included in this dialogue."
Between the lines: On top of legal battles, ranchers contend with the impacts of climate change.
Trujillo tells Axios that climate change has impacted some of his crops, such as radishes, which he has to protect from too much sunlight.
He says it has also forced elk to come onto his property in search of water and food much more often than in the past. The elk tear fences and pollute water sources, but state and federal officials do little to stop it, Trujillo adds.
What's next: Steve Polaco of Tierra Amarilla, New Mexico, said he and other land grantees are working on a plan to bring a satellite college to the area that could offer classes in farming and ranching for the next generation.
He said the region is in need of investment but with cultural awareness that respects the area's deep Hispanic roots.
Subscribe to Axios Latino to get vital news about Latinos and Latin America, delivered to your inbox on Tuesdays and Thursdays.
Go deeper