Microsoft's Xandr bans political ads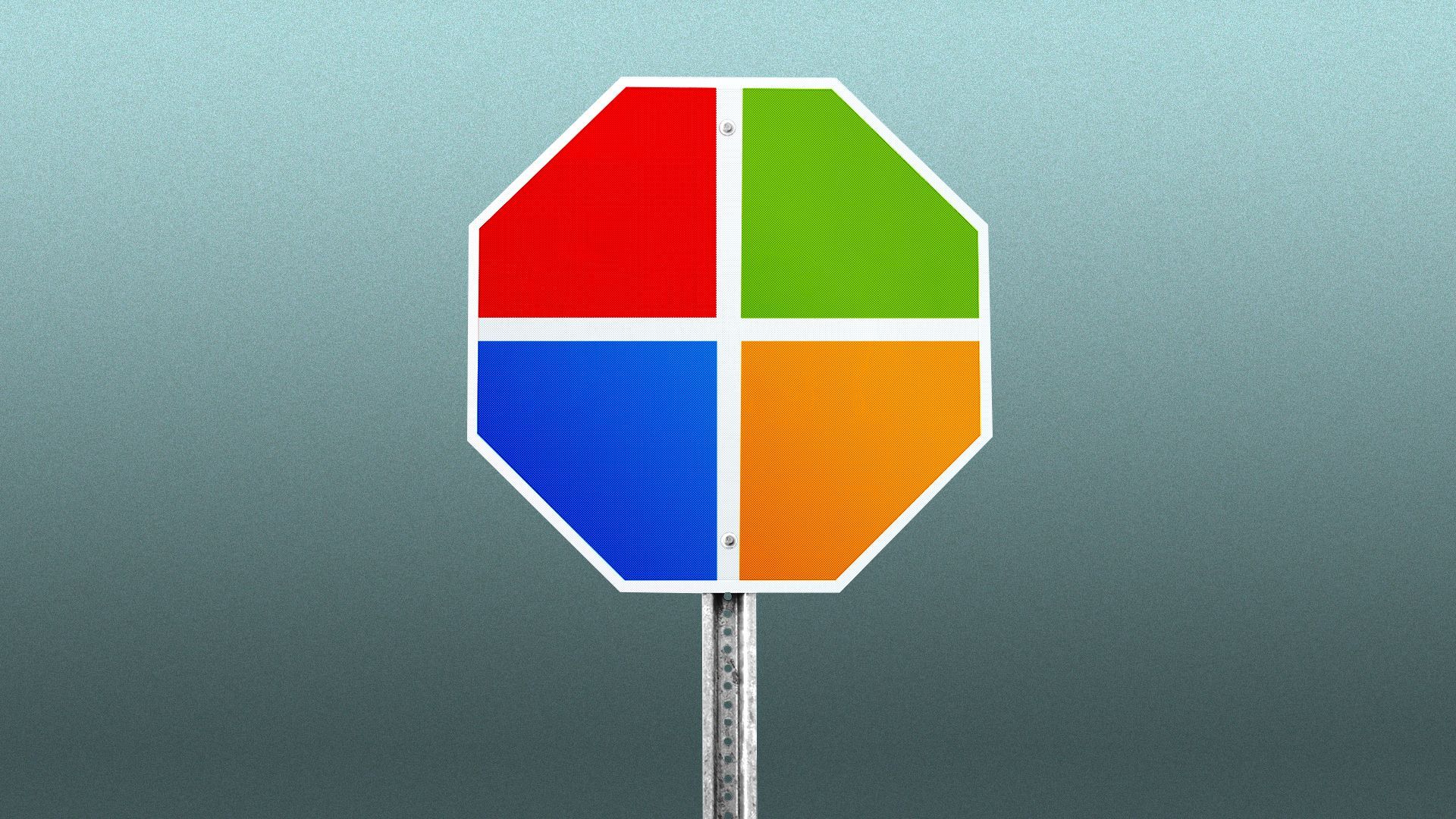 Xandr, the advanced TV advertising company Microsoft acquired in 2021, on Thursday told advertisers that it plans to ban political ads beginning October 1, according to an email obtained by Axios.
Why it matters: Amid a hyper-polarized environment, some Big Tech firms see political ads as a content moderation liability.
Be smart: Others are finding ways to limit the types of political ads they sell to mitigate risk.
Spotify, for example, brought back most political ads after a two-year ban last year, but said it would only host ads from known political entities and it wouldn't accept ads related to certain advocacy issues.
Between the lines: Political ad agencies are used to tech firms regularly changing their ad political ad policies. Some argue limiting them does more harm than good for society.
"With a fractured media environment, it just continues to disadvantage our ability to hold corporate interest accountable," said Jake Sticka, partner at Rising Tide Interactive, a political advertising firm.
Details: In an email sent to clients from Xandr, Microsoft's ad team said political ads will be banned beginning October 1, and ads related to alcohol, gambling, tobacco and vaping, CBD and ads that promote advertorials will also be banned in coming months.
The email linked out to a policy posted to Microsoft's website in June that stated advertising "for election related content including election canvassing and election polls, political parties, candidates, and ballot measures is not allowed."
"Fundraising for political candidates, parties, PACs, and ballot measures" is also not allowed, nor is advertising that exploits "sensitive political issues for commercial gain" or promotes "extreme political agendas or any known associations with hate, criminal or terrorist activities."
The use of political figures in ads is also mostly banned.
The other side: Some tech firms are pulling back some of the restrictions they've traditionally placed on political ads, Axios has reported.
Twitter said earlier this year it plans to resume taking some political ads, after mostly blocking them beginning in 2019.
Disney said last year that Hulu will accept political issue ads — in addition to candidate ads — bringing Hulu's ad policies in line with those of Disney's cable networks.
What they're saying: A Microsoft spokesperson said in a statement, "In alignment with Microsoft Advertising policies, we will be restricting certain advertising categories across all our platforms, including Xandr platforms, in the coming months. These categories include political, alcohol and gambling (in specific markets), tobacco and vaping, CBD (outside of the U.S.), third-party government services, and tabloid/advertorial. We are focused on ensuring greater consistency across our platforms and a smooth transition for our clients."
What to watch: In addition to political ads, Xandr said that it would also ban ads from third-party government services, such as non-government groups that promote services like food stamps and tax forms, beginning October 1.
Go deeper